TOEFL Exam - Dates, Application Form, Admit Card, Syllabus, Result
Stay up-to date with TOEFL News
About TOEFL 2023
TOEFL Exam 2023 - The TOEFL exam is administered by the Educational Testing Service (ETS). The TOEFL full form is Test of English as Foreign Language. The TOEFL exam is held using the computer-based TOEFL iBT format. The alternative paper-delivered method can only be used in locations lacking an internet connection. The TOEFL exam syllabus, which gauges each of the four communication skills - reading, listening, speaking, and writing is preferred by educational institutions. The TOEFL exam is approved for employment and immigration purposes as well as for entrance to more than 11,000 colleges and institutions in 150 different countries. The computer-based ETS TOEFL is administered more than 60 times annually and can be taken at designated testing centres. The availability of TOEFL exam dates and testing sites can be checked by candidates before registering for the TOEFL exam 2023. 
After the test date, the TOEFL test score is valid for two years. TOEFL exam 2023 is currently accepting registrations around the clock. Furthermore, bear in mind that there are no prerequisites for taking the TOEFL Essentials Test; rather, candidates must achieve the minimal TOEFL score requirements, both sectional and overall, established by the school to which they are applying. The TOEFL exam fee in 2023 in India is US $205. The TOEFL exam fee for the iBT exam in Indian currency is INR 17,040. Those who have opted for the TOEFL paper-based test would also be paying the same TOEFL exam fees of US $205.
TOEFL Exam 2023-Latest updates
 The ETS has also announced the following changes:
Registration for the ETS TOEFL exam is simplified from July 2023 onwards. Test takers will be able to register themselves on the website and apply for the TOEFL exam easily now.

The TOEFL exam duration from three hours to less than two hours. However, this is not applicable to the paper-based test.

The TOEFL iBT preparation materials will be updated in tune with these changes.

In addition to this, streamlined instructions and navigation will assist the candidates throughout the test.

The TOEFL reading section has been cut short for the candidates.

All unscored TOEFL questions will be removed.

More transparency will be exercised in revealing the TOEFL scores from July 26, 2023, onwards.

ETS has launched a new app called the TOEFL Go! Candidates can prepare for the latest version  of the TOEFL iBT test anytime, anywhere on TOEFL Go! application. As part of ETS's commitment to improving the TOEFL iBT test-taking experience, access to the app will be completely free for test takers.

With the launch of TOEFL Go!, test takers can expect digital practice and performance feedback in all four sections: Reading, Listening, Speaking, and Writing.

Local payment options will be introduced to facilitate the convenience of the candidates in payment of the TOEFL exam fees.

A customer service centre will be made available for the candidates soon, which will be operational for all seven days of the week for 12 hours a day.
TOEFL Full Form
What is TOEFL exam? It is an international English language testing system. TOEFL exam full form is Test of English as Foreign Language. TOEFL meaning implies that TOEFL is mainly developed for students from non-English speaking countries who want to study in English speaking countries. Achieving a minimum level of English proficiency is decided in TOEFL by the scores attained by test takers. Based on that, universities offer admissions.
Types of TOEFL tests
ETS TOEFL: Candidates should note that the TOEFL test is administered in three formats, ie. TOEFL iBT (Internet-based test), TOEFL paper-based test and TOEFL Home Edition. TOEFL iBT is the preferred test format and accounts for more than 98% of TOEFL tests worldwide. The paper-based TOEFL has been relaunched with student safety and the pandemic in mind. And third, TOEFL Home Edition is the TOEFL iBT test is conducted at home with a proctor monitoring for the duration of the TOEFL test.
TOEFL iBT:  This is an online version of the TOEFL test and is the most popular version of TOEFL due to its ease of use and less resource usage. TOEFL iBT test centres are present in major cities of most countries.
TOEFL paper-based test: The paper-based TOEFL iBT test will be on paper and taken over two sessions. The Reading, Listening, and Writing sections of the TOEFL will be taken on paper at a test centre. The Speaking test will be conducted at home and will be supervised by an online proctor, within three days of the paper-based test. 
TOEFL Exam 2023-TOEFL scholarships
There are various types of TOEFL exam scholarships namely:
TOEFL Grants include the

English-Language Researcher/Practitioner Grant Program, Small Grants for Doctoral Research in Second or Foreign Language Assessment, the TOEFL Committee of Examiners 2023, and TOEFL Young Students Series Research Program. 

TOEFL Awards include Jacqueline Ross's TOEFL Dissertation Award.

TOEFL Awards by Nomination

TOEFL Award by TESOL
TOEFL Exam 2023-Countries accepting TOEFL scores
Countries accepting the TOEFL exam score are included in some of the top study destinations including the United States, United Kingdom, New Zealand, Canada, and Ireland. ETS TOEFL scores are also considered by many European educational institutions, including those in Germany and France. 
TOEFL 2023 participating institutes in the UK 2023
TOEFL participating institutes in Canada 2023
TOEFL participating institutes in the USA 2023
TOEFL 2023 Highlights
| | |
| --- | --- |
| Full Exam Name | Test of English as Foreign Language |
| Short Exam Name | TOEFL |
| Conducting Body | Educational Testing Service |
| Exam Level | International Level Exam |
| Languages | English |
| Mode of Application | Offline / Online |
| Mode of Exam | Online and Offline |
| Exam Duration | 3 Hours |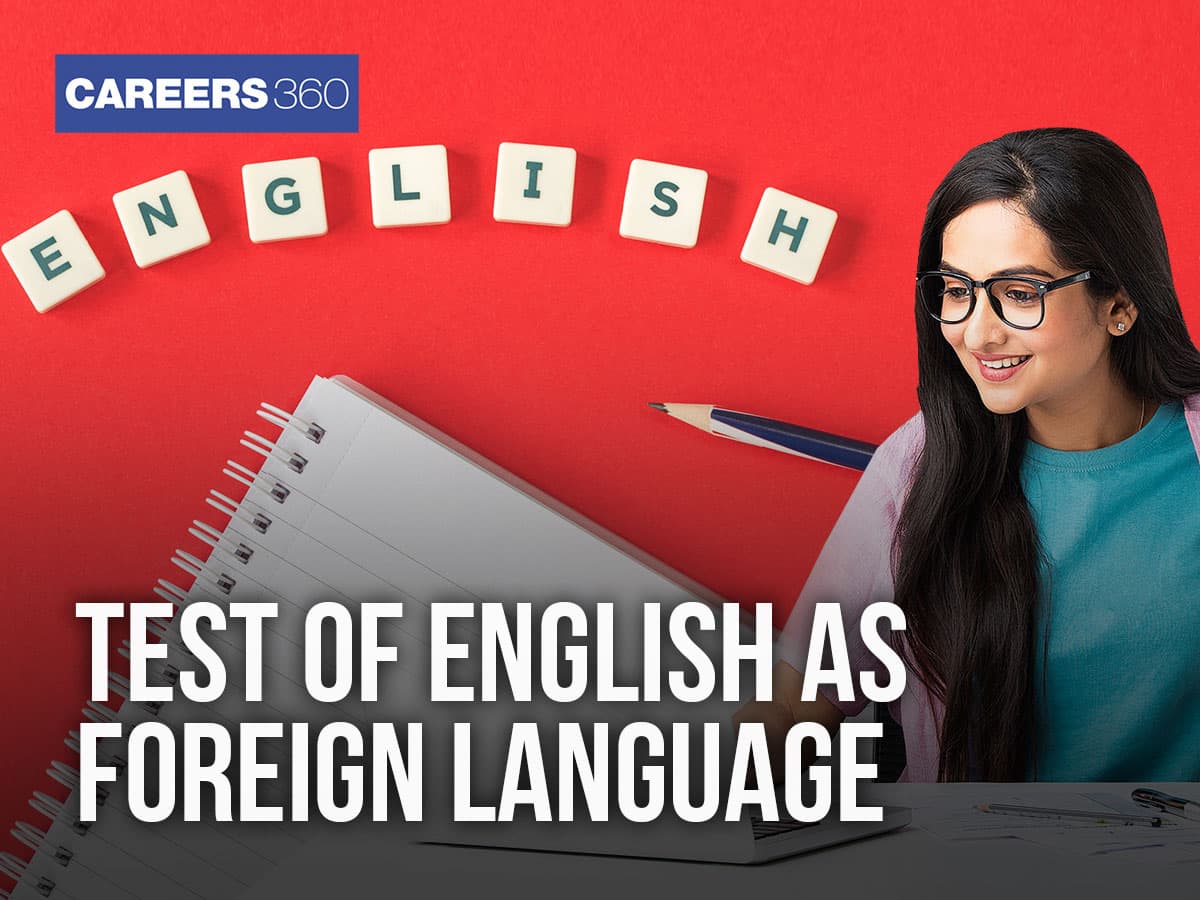 Anyone who wishes to study, work, or immigrate overseas is eligible to take the TOEFL iBT 2023 exam because it is an English language proficiency test. For this exam, there are no unique ETS TOEFL exam eligibility criteria. The applicant must therefore obtain the minimum sectional or total scores on the TOEFL exam 2023 that are needed by the institute for which they are requesting for admission. Please note that the minimum TOEFL exam eligibility criteria may vary amongst universities.
Mode of Application : Online and Offline
Mode of Payment : Credit Card | Debit Card
In 2023, there are three ways to sign up for the TOEFL exam: Using an ETS login account, online, on the phone, or by mail.
ETS online registration is the most preferred way because it is the quickest and most practical way for TOEFL registration. The TOEFL exam 2023 registration period is open every day of the week, 24 hours a day.
TOEFL exam Online Registration
The procedures for signing up for the TOEFL iBT Test are as follows.
Step 1 - Step one of TOEFL registration is to create a TOEFL ETS application account.
You can create a candidate account by giving personal information such as your name, birthdate, and gender at TOEFL login page.

Then, include your home and mobile phone numbers along with a valid email account for correspondence. The applicant will also need to set up an account by supplying a username and password.
Step 2 - Choose a TOEFL test site and a date in step two.
The TOEFL exam will be administered more than 60 times annually at designated testing centres. To choose a convenient test date and test location, click the TEST CENTRE search bar.

Select a 2-month window after picking a location to take the TOEFL iBT test in, to choose TOEFL exam dates.

The two-month period may include any consecutive two months (say, January - February, February - March, March - April, etc.)

Based on the choices made, a list of possible TOEFL test dates and related test centres will be displayed on the screen.

To check if there are any seats available in the chosen TOEFL exam dates, click the "Show Test Times and Register" link next to the testing facility.

Select a testing site, and
Step 3 - Complete the TOEFL exam registration by paying TOEFL exam fee India.
Decide who or what organization will receive your TOEFL score when they become available. Up to four universities may be selected for free, with the exception of the exam fee. But to add more institutes, a fee of US$20 per institute has to be paid along with TOEFL fees in India.
TOEFL Exam Fee
Below we have given country wise TOEFL Exam Fee .
| | |
| --- | --- |
| Country | Cost |
| The US | $255 |
| Australia | $273 |
| India | $205 |
| Germany | $265 |
| South Korea | $220 |
Details of the extra payments related to the TOEFL exam 2023
| | |
| --- | --- |
| Registration | Country-specific |
| Late registration | $40 (USD) |
| Rescheduling | $60 (USD) |
| Reinstatement of cancelled scores | $20 (USD) |
| Additional score reports (per institution or agency) | $25 (USD) each |
| Speaking or Writing Section score review | $80 (USD) |
| Speaking and Writing Section score review | $160 (USD) |
| Returned payment     | $30 (USD) |
TOEFL Exam Registration 2023 - By Phone
To take the TOEFL iBT in an exam centre located in the US, U.S. Virgin Islands, Puerto Rico or Canada, call at +1-443-751-4862 or 1-800-GO-TOEFL (1-800-468-6335).
For any other location, the applicant has to call the Regional Registration Center (RRC). 
TOEFL Registration 2023 - By Mail 
Download the TOEFL 2023 Registration Form.

Fill out the TOEFL exam form using Black/Blue pen ink.

Choose a payment method from the available options for TOEFL fees in India.

Send the completed TOEFL 2023 application form along with payment receipts to the address mentioned on the form or to the Regional Registration Center.

Completed applications must reach the admission office at least four weeks before the test date.
Reading
Reading: Unit 01
Reading: Unit 02
Reading to find information
Reading: Unit 03
Reading: Unit 04
Reading: Unit 05
Reading section description
Reading: Unit 06
Reading: Unit 07
Reading: Unit 08
Reading: Unit 09
General reading activities
Reading: Unit 10
Reading for basic comprehension
listening
listening: Unit 01
Academic listening skills
listening: Unit 02
Listening for basic comprehension
listening: Unit 03
Listening for pragmatic understanding1
listening: Unit 04
Connecting and synthesizing2 Information
listening: Unit 05
Listening section description
listening: Unit 06
listening: Unit 07
Conversations in an academic setting
listening: Unit 08
Listening skills practice
listening: Unit 09
General listening activities
listening: Unit 10
Listening for pragmatic understanding
listening: Unit 11
Listening to connect and synthesize Ideas
Speaking
Speaking: Unit 01
Speaking: Unit 02
Speaking section description
Speaking: Unit 03
Speaking: Unit 04
Speaking: Unit 05
How speaking responses are scored
Speaking: Unit 06
Speaking: Unit 07
Speaking: Unit 08
Speaking: Unit 09
Group speaking activities
Writing
Writing: Unit 01
Writing: Unit 02
Writing section description
Writing: Unit 03
How writing responses are scored
Writing: Unit 04
Writing: Unit 05
General writing activities
Writing: Unit 06
Writing: Unit 07
Writing: Unit 08
Test day and beyond
Test day and beyond: Unit 01
What to expect on test aay
Test day and beyond: Unit 02
Test day and beyond: Unit 03
Test day and beyond: Unit 04
Test day and beyond: Unit 05
Test day and beyond: Unit 06
Check the latest TOEFL exam syllabus before embarking on TOEFL preparation. In order to ensure comprehensive preparation for the TOEFL test 2023, one may refer to the following TOEFL exam preparation tips for 2023 in mind:
TOEFL Preparation for Listening 2023
To gain a sense of the English language, pronunciation, voice fluctuation, accents, and enunciation, listen to radio, TV, and online English broadcasts.

While participating in the listening activities, make a list of any prospective talking points and practice your questions.
TOEFL Preparation for Speaking 2023
When you are listening to a program, make it a habit to speak after or in addition to it.

Learn to argue your point firmly, convincingly, and without hesitating.

You can practise speaking in a timed environment by watching the official ETS Speaking practice videos on the TOEFL iBT YouTube channel.
TOEFL Preparation for Reading 2023:
Practice reading questions in a timed environment.

Develop your vocabulary. One way to do that is to read a lot, whether it's novels with favourable ratings, newspaper editorials, journals, etc.
TOEFL Preparation for Writing 2023
Practice writing in a timed setting about relevant subjects.

Be sure you possess a good command of grammar, sentence structure, and the appropriate language before writing your remarks or expressing your opinions.
TOEFL exam day tips:
Bring two types of valid identity proofs in case the examiner disregards one of the proofs. You should have a backup id.  
Make sure you carry your mask and COVID 19 vaccination proof.
Don't bring your personal belongings.
Ensure you arrive at the test center at least 30 minutes before your test time.
Start preparation as early as possible to cover the entire TOEFL exam syllabus.
Knowing the TOEFL exam format is the first step for test takers. The most common and commonly used TOEFL exam by institutions is the computer-based iBT version. The less prevalent paper-delivered test is only provided in areas where internet testing is not an option. TOEFL exam pattern 2023 of the new TOEFL exam syllabus is explained below:
Mode of exam - The TOEFL test is administered in computer-based mode, known as TOEFL iBT Test. A paper-delivered mode is also available but only for locations where the internet-based test is not available.

Sections - Four sections: TOEFL reading, TOEFL writing, TOEFL speaking, and TOEFL listening.

Duration - Approximately 3 hours, with each section to be allotted a fixed time.

Break: There is a 10-minute break after the reading and listening section.
TOEFL iBT Test Structure (for tests starting July 26, 2023)
Section

No. of Questions

Estimated Timing

Reading

20 questions

35 minutes

Listening

28 questions

36 minutes

Speaking

4 tasks

16 minutes

Writing

2 tasks

29 minutes

Total Time

Under 2 hours
*Does not apply to the TOEFL iBT Paper Edition test
TOEFL Exam Pattern 2023
TOEFL Sections

Number of Questions and duration

Tasks

TOEFL Reading






Questions: 30–40 questions




Duration - 54–72 minutes

Reading 3 or 4 passages from academic texts and answering questions.

TOEFL Listening






Questions: 28-38




Duration - 41-57 minutes

Expressing an opinion on a familiar topic; speaking based on reading and listening tasks.




10 minutes BREAK

TOEFL Speaking





Questions: 4 tasks




Duration - 17 minutes

Writing essay responses based on reading and listening tasks; supporting an opinion in writing.

TOEFL Writing






Questions: 2 tasks




Duration - 50 minutes

Candidates need to write essay responses based on reading and listening tasks, along with supporting the opinion in writing.

Total duration

About 3 hours

-
Educational Testing Service (ETS) releases the ETS TOEFL practice test 2023. Candidates can visit the TOEFL ETS website - ets.org to download the TOEFL sample tests. TOEFL mock tests serve as a diagnostic tool to assess one's standing before taking the test. The TOEFL practice sets are available section-wise i.e. for TOEFL Reading, TOEFL Listening, TOEFL Speaking, and TOEFL Writing. Candidates are advised to practice with the TOEFL sample papers within the stipulated time frame to know their preparation level.
How to download TOEFL Practice Test 2023?
Step 1 - Visit the official ETS TOEFL website - ets.org.
Step 2 - On the home page, check the header section, and click on 'TOEFL'.
Step 3 - Now, click on 'TOEFL IBT', followed by 'Prepare for Test'.
Step 4 - Select 'TOEFL Practice Test'. The list of TOEFL exam practice sets available will get displayed on the screen.
Step 5 - Click on the PDF download link and save the TOEFL practice test 2023.
TOEFL 2023 Exam Centers
State
City
Gujarat
Ahmedabad
Vadodara
Uttar Pradesh
Allahabad
Punjab
Amritsar
Ludhiana
Karnataka
Bangalore
Madhya Pradesh
Bhopal
Gwalior
Odisha
Bhubaneswar
Chandigarh
Chandigarh
Tamil Nadu
Chennai
Coimbatore
Madurai
Uttarakhand
Dehradun
Delhi
New Delhi
Andhra Pradesh
East Godavari
Tirupati
Vijayawada
Visakhapatnam
Haryana
Gurgaon
Telangana
Hyderabad
Nizamabad
Warangal
Rajasthan
Jaipur
Jodhpur
Kerala
Kochi
Thiruvananthapuram
Thrissur
West Bengal
Kolkata
Maharashtra
Mumbai
Nagpur
Nashik
Pune
Bihar
Patna
Puducherry
Puducherry
Chhattisgarh
Raipur
Documents Required at Exam
Valid government issued Passport
About six days after the ETS TOEFL test date, the TOEFL iBT 2023 results will be made public. The candidate will be informed that their TOEFL score is available and may access their TOEFL results by logging into their ETS login account via their registered email addresses.
TOEFL results from the TOEFL exam 2023 are valid for two years from the test date. Download and print the TOEFL score card once the PDF TOEFL score cards are ready. In most cases, PDFs of TOEFL results are accessible for download eight days after the test.
TOEFL 2023 Result              
| | |
| --- | --- |
| Sections | Scores |
| Reading | (Score of 0–30) |
| Listening | (Score of 0–30) |
| Speaking | (Score of 0–30) |
| Writing | (Score of 0–30) |
| Total TOEFL Result | (0–120) |

TOEFL 2023 Scores          
Sections

Score Range

Level

Listening Section

0–30

High (22–30)

Intermediate (15–21)

Low (0–14)

Speaking Section

0–30

Good (26–30)

Fair (18–25)

Limited (10–17)

Weak (0–9)

Reading Section

0–30

High (22–30)

Intermediate (15–21)

Low (0–14)

Writing Section

0–30

Good (24–30)

Fair (17–23)

Limited (1–16)

Total TOEFL Scores

0–120

 -
Frequently Asked Questions (FAQs)
Question:Does the University of New South Wales require IELTS or TOEFL ?
Answer:
Yes. The University of South Wales requires IELTS and TOEFL to meet its English language proficiency requirements.
Question:How many marks is the TOEFL exam?
Answer:
Scores can vary from 0 to 120. The Speaking and Writing portion responses are scored using a combination of AI scoring and ETS-certified raters. The time it takes to send findings varies depending on how the test was administered and how recipients are informed of the results.
Question:What is the eligibility criteria for the TOEFL?
Answer:
The TOEFL exam has no set requirements according to the ETS, the organization that conducts it. It is frequently submitted by applicants to English-speaking universities, colleges, or other educational institutions.
Question:Which countries accept TOEFL?
Answer:
150 countries, including the US, UK, Australia, New Zealand, France, Germany, and Canada, colleges recognize TOEFL results.
Question:Is TOEFL easier than IELTS?
Answer:
It is thought that the  reading component of IELTS is simpler than the TOEFL reading section. Compared to the IELTS essay's 250 words, the TOEFL essay is longer at 300 words. As a result, you need to prepare even more for the TOEFL reading section.
Questions related to TOEFL
Showing 212 out of 212 Questions
Test of English as Foreign Language 2023 (TOEFL)