Top universities in Canada 2023 - University rankings play a major role when deciding on the country where you wish to study abroad. Canada has always been a top study abroad destination owing to its reputed universities, variety of courses and affordable tuition fees. Another major reason to study in Canada is the presence of some of the top universities in the world in Canada. When it comes to the top universities in Canada 2023, two major ranking engines QS and Times Higher Education (THE), rank University of Toronto, McGill University, and University of British Columbia as the three top universities in Canada for 2023. These three universities also feature among the 50 World universities ranking for 2023. Canada is known to have some of the best universities in the world. Read this article to know more about the top universities in Canada 2023.
TOP EXAMS: IELTS | TOEFL | GRE | GMAT
Country Guide: UK | Ireland | Australia | Canada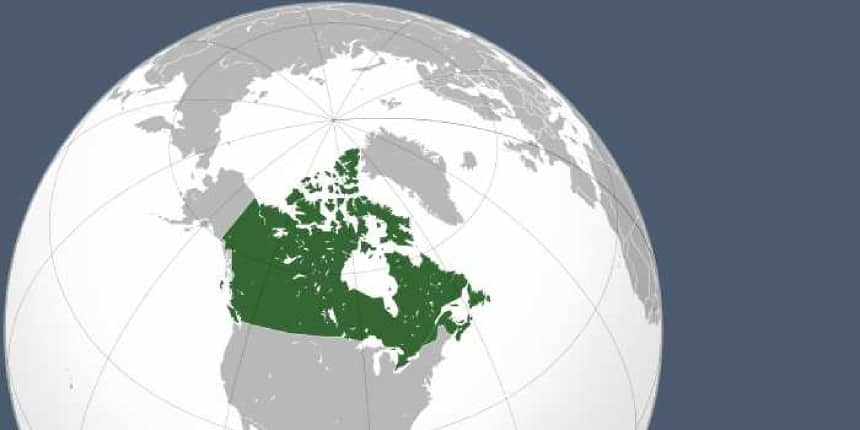 Top Universities in Canada 2023
Top Universities in Canada 2023- Top ten universities in Canada
S.No

University

QS

THE

2023

2023

1

University of Toronto

34

18

2

McGill University

31

46

3

University of British Columbia

47

40

4

Université de Montréal

116

111

5

University of Alberta

126

118

6

McMaster University

152

80

7

University of Waterloo

154

201-250

8

Western University

172

201-250

9

University of Ottawa

237

137

10

University of Calgary

242

201-250
Top Universities in Canada 2023- Details of top universities
Here are details of some of the top universities in Canada for international students
University of Toronto
The university of Toronto is known for its excellent teaching and research facilities in North America. It has some of the best engineering, medical and law programs in Canada. The university of Toronto has a structured collegiate system similar to Oxford and Cambridge.
McGill University
This is among the top universities in the world and has a considerable number of international students. The university is known for its focus on research, it has excellent facilities for students. McGill university features in the top 50 among world universities. The university has an internationally diverse student community from over 150 countries.
You may also like to read
Most affordable universities in Canada
Top reasons to study in Canada
University of Alberta
The university of Alberta offers around 200 undergraduate courses in 18 subjects and has more than 400 research laboratories. The university offers more than 28 million CAD in scholarships and has good residency options for students. The university has research intensive courses and has more than 9000 international students.
University of Montreal
The university of Montreal and its affiliated schools- the HEC Montreal and Polytechnique Montreal are some of the best higher education institutions in Quebec. The university has consistently maintained its high ranking and is home to 69,000 students of which 10,000 are international students.
McMaster university
The university is renowned for its innovative teaching methods and has qualified faculty members, it is a research intensive university. It is among the top three research institutions in Canada. It has a diverse student population with students from all over the world with Indian students as a significant part of the student population.
University of Waterloo
The university of Waterloo was established in 1957 and is today known for its entrepreneurial activities and is known for its experiential learning activities. The university is known for its global network of students. It has more than 30,000 international students who come from 120 countries.
University of Ottawa
The university of Ottawa offers more than 550 graduate and undergraduate programs which students can choose from. It helps you customize a degree course as per your specifications. This is a bilingual public research university that has more than 40,000 international students.
Popular exams to study abroad:
These are the details of some of the best universities in Canada. The top universities in Canada provide a high quality of education and have a diverse student population. In order to study in the best universities in Canada for international students, you must meet the eligibility and admission requirements.