Top Universities in Canada 2019
Top Universities in Canada 2019 – According to Canadian Bureau for International Education, there are 494,525 international students at all levels aspiring to study in Canada as of 2017. This is 119% increase since 2010 and 20% as compared to previous year. Aspirants choose to study in the top universities in Canada because of the quality of education system, reputation of being a safe country and the society being tolerant and non discriminatory society. The country also welcomes international students and allows permanent residence. Chinese and Indian students are the highest numbers of international students in Canada with 28% and 25% students respectively. The number of the Indian students have grown 62% as compared to the previous year.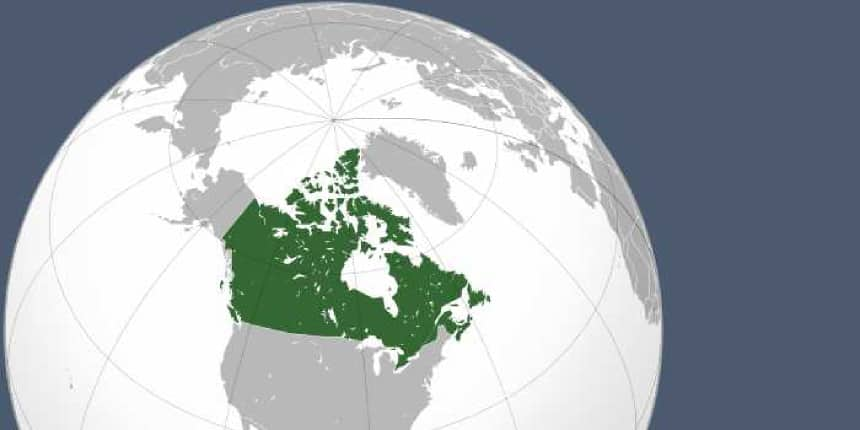 University of Toronto, McGill University, and University of British Columbia emerge as the three top universities in Canada in 2019. These three universities also feature among the 50 World universities ranking 2019 in the QS, THE and ARWU ranks. A total of 26 universities are ranked by QS and THE ranks, while ARWU ranks 17 universities only. 
Careers360 lists the Top universities in Canada 2019 as per three major ranking engines. They are Times Higher Education (THE), QS and ARWU.
The table below gives study in Canada aspirants the opportunity to check the rankings of the Top universities in Canada 2019 arrived upon by THE, QS and ARWU.
Top universities in Canada 2019
S.No

University

QS

THE

ARWU

2019

2018

2019

2018

2018

2017

1

University of Toronto

28

31

21

22

23

23

2

McGill University

33

32

44

42

70

67

3

University of British Columbia

47

51

37

34

43

31

4

University of Alberta

109

90

132

119

101-150

101-150

5

McMaster University

146

140

77

78

86

66

6

Université de Montréal

149

130

90

108

101-150

151-200

7

University of Waterloo

163

152




201–250

151-200

201-300

8

The University of Western Ontario

214

210

201–250

--

--

--

9

University of Calgary

229

217

199

201–250

151-200

151-200

10

Queen's University at Kingston

239

224

251–300

251–300

201-300

201-300

11

Simon Fraser University

264

245

251–300

251–300

301-400

401-500

12

Dalhousie University

279

279

251–300

251–300

301-400

301-400

13

University of Ottawa

289

289

176

201–250

151-200

151-200

14

University of Victoria (UVIC)

359

346

301–350

301–350

301-400

301-400

15

Université Laval

402

378

251–300

251–300

201-300

301-400

16

University of Saskatchewan

461

451-460

401–500

401–500

301-400

301-400

17

Concordia University

464

431-440

601–800

501–600

--

401-500

18

York University

481

441-450

351–400

351–400

--

--

19

Université du Québec

541-550

501-550

601–800

501–600

--

--

20

University of Guelph

581-590

491-500

501–600

--

301-400

301-400

21

University of Manitoba

601-650

551-600

401–500

401–500

301-400

301-400

22

Carleton University

651-700

651-700

501–600

501–600

--

--

23

Memorial University of Newfoundland

651-700

701-750

501–600

501–600

--

--

24

Université de Sherbrooke

651-700

601-650

601–800

501–600

--

--

25

University of Windsor

651-700

651-700

601–800

601–800

--

--

26

Ryerson University

801-1000

801-1000

--

--

--

--
Canada Updates and Articles
Questions related to Canada
Showing 412 out of 412 Questions
Top Universities in Canada 2019