MCAT Exam Dates 2018: The MCAT® 2018 Exam Dates are announced by the Association of American Medical Colleges (AAMC). MCAT 2018 is being administered by the Pearson VUE at 18 countries around the world. As opposed to the previous years, five new MCAT exam dates 2018 have been added making it a total of 30. To make it easier for the aspirants, most dates fall on Friday and Saturday. They list of the countries are given below. MCAT at most countries listed below have about 1–5 centres with the exception of USA and Canada, who have more than 30 MCAT exam 2018 test centres. MCAT aspirants are allowed to choose the nearest exam centre for the MCAT exam date subject to availability. The MCAT exam dates 2018 are also listed below.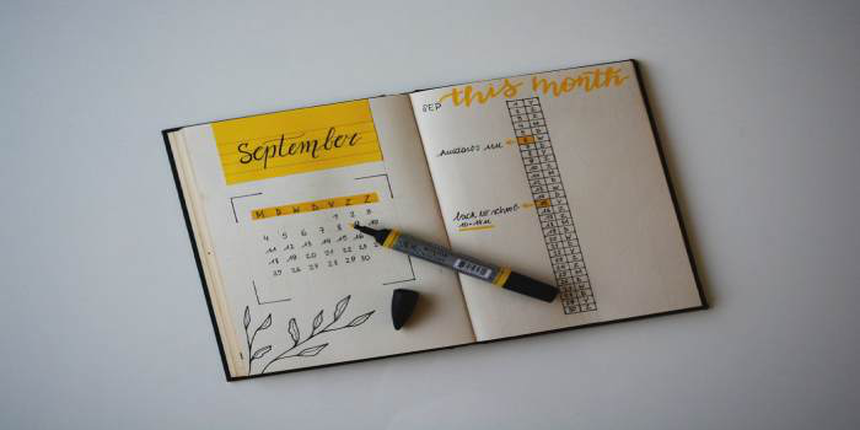 MCAT 2018 Testing Countries
| | | |
| --- | --- | --- |
| Australia | Guam | Singapore |
| Canada | Israel | South Africa |
| China: Hong Kong | Japan | Taiwan |
| France | Lebanon | Thailand |
| Germany | Puerto Rico | United Kingdom |
| United States | Qatar | U.S. Virgin Islands |
MCAT Exams Dates 2018
Month

Date

May 2018

Friday, 18

Saturday, 19

Thursday*, 24

June 2018

Friday,1

Saturday, 2

Saturday, 16

Friday, 29

Saturday, 30

July 2018

Saturday, 7

Friday, 20

Saturday, 21

Tuesday, 24

August 2018

Thursday**, 2

Friday, 3

Saturday, 4

Thursday, 9

Friday, 10

Thursday**, 16

Saturday, 18

Saturday**, 25

Friday, 31

September 2018

Saturday, 1

Saturday, 8

Friday**, 14

Saturday**, 15

Tuesday, 18

Wednesday, 19
As observed in the previous years, July, August, and September are peak MCAT testing months. Candidates are advised to book in advance and they might experience a longer wait time. MCAT exam dates 2018 are not available in the months of February, October, November and December. Pearson Vue will be conducting the MCAT 2018 only during January, March, April, May, June, July, August and September.
MCAT is being conducted 30 times in 2018. The MCAT 2018 scores will be used for admission to health professional institutions which include medical schools. These various health professional institutions are:
Osteopathic

Allopathic

Podiatric and

Veterinary medicine
Applicants can select their closest test centre from the Pearson Vue testing centres. USA based aspirants are required to first chose the preferred state. International applicants will be shown the centres closest to their country, if they chose their home country in the select centre box.
For US aspirants, there are no stated academic eligibility requirements to take the MCAT 2018. The exam can be taken by aspirants pursuing any field of studies both, sciences and non-sciences. Eligibility requirements for International aspirants list that they should either be pursuing or have completed their MBBS degrees. The international aspirants would require to obtain a special permission if they do not fulfil this eligibility criteria. The MCAT scores are released after 4 – 5 weeks after the MCAT 2018 exam dates.
The MCAT 2018 tests the understanding, knowledge and skills required to pursue a medicine career. The basic MCAT syllabus is as follows::
Biological and Biochemical Foundations of Living Systems

Chemical and Physical Foundations of Biological Systems

Psychological, Social, and Biological Foundations of Behaviour

Critical Analysis and Reasoning Skills
The MCAT 2018 duration is 6 hours and 15 minutes. Each section is allotted with 95 minutes with an exception of critical analysis which is of 90 minutes duration. There are three optional breaks of 10 minutes each. The first two breaks are given after the first two section followed by a 30 minute mid exam break. A 10 minute break is again given after the Biological and Biochemical Foundations of Living Systems.
MCAT 2018 exam is a computer-based test conducted by the AAMC with the support of their testing partner Pearson Vue for admission to health professional institutions in the US, Canada, Australia and Caribbean Islands.
Candidates aspiring to take the exam are required to register online. The first step is to register and create an AAMC account. The next steps include registering for MCAT and selecting the MCAT 2018 exam date and centre.
FAQ's related to MCAT Exam Dates 2018
Question: How many times can I take MCAT Exam in 2018?
Answer: MCAT can be taken as many as three times in a single year. Aspirants can also not take it more than four times in two consecutive years and only seven times in a lifetime. 
Question: Can I change MCAT 2018 test date after registration?
Answer: Yes, you can change/cancel your MCAT 2018 exam date.
Question: Can I take MCAT 2018 in February?
Answer: AAMC has not scheduled any MCAT exam dates 2018 are February, October, November, and December. Please select one of the 30 dates scheduled in the other months.
Question: Can I reschedule MCAT 2018 test date during Bronze Zone deadline?
Answer: No, AAMC does not let the candidates reschedule their MCAT test date in Bronze Zone Deadline. Aspirants can only reschedule before Silver Zone Deadline.
 Also, read
Questions related to MCAT
Showing 99 out of 99 Questions