LSAT Eligibility Criteria 2020
LSAT Eligibility Criteria 2020 - LSAC (Law School Admission Council) releases the LSAT 2020 eligibility criteria specified by the law school abroad that applicants must meet to be considered for admission. LSAT eligibility criteria relates to the qualifying exam, the number of times a candidate can appear in LSAT India 2020, etc. The candidate by consulting the eligibility criteria of LSAT 2020 will know minimum requirements for admission; for example one must have passed Bachelor Degree in Law to appear in the exam. LSAT test is conducted four times a year - February, June, September/October and December. LSAT is a half-day standardized test that is administered at specific test centres around the world.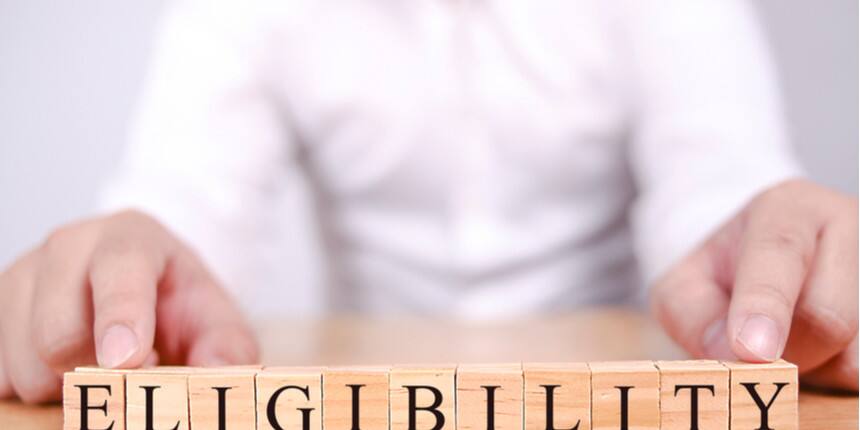 LSAT Eligibility Criteria 2020 - Important Points
As per LSAT 2020 eligibility criteria, for admission to an LLM programme, one must have completed or studying in the final year or going to appear in the final exam of their Bachelor's degree (LLB)

Some degrees may not be accepted, so it is a good idea to confirm if a particular degree is accepted by LSAC or not.

Each participating law school may have a different set of eligibility criteria. So one must check with the individual institutes regarding the current eligibility requirements.

Only upon making sure that one meets the LSAT 2020 eligibility criteria prescribed by the law school in question should one sit in the exam.

LSAT 2020 is required only to study law abroad. If the candidate wishes to study law in India, LSAT scores aren't required.

Number of attempts: There is no restriction on the number of attempts. So a candidate may take the LSAT exam as many times they want.

Who is not eligible to take LSAT exam: Any individual who has served as a staff member (test supervisor or testing staff) at an LSAT test centre within the last 24 months are not eligible to appear in LSAT India 2020.
LSAT Eligibility Criteria 2020 - Acceptable Degrees
Degree

Country

LLB (Bachelor of Law)/ Bachelor of Law

Bahamas, Bahrain, Bangladesh, Barbados, Belize, Bermuda, Botswana, British Virgin Islands, Cayman Islands, Antigua, Eritrea, Ethiopia, Fiji, Gambia, Grenadines, Hong Kong, Iran, Israel, Jamaica, Jordan, Kenya

North Korea, Kuwait, Lesotho, Libya, Myanmar, Nepal, Nevis, New Zealand, Nigeria

Palestine, Papua New Guinea, Philippines, Qatar, Saint Helena, Saint Kitts, Saint Lucia, Saint Vincent, Saudi Arabia, Sierra Leone, Sudan, Swaziland, Taiwan, Tanzania, Thailand

Tobago, Trinidad, Turks and Caicos Islands, Uganda, United Arab Emirates, Yemen, Zambia, Zimbabwe

Licence en Droit/ Maîtrise en Droit/ License D'etudes Juridiques/ Licenciatura en Derecho/ Licenciatura em Direito

Algeria, Angola, Benin, Bolivia, Central African Republic, Chile, Costa Rica, Congo

Costa Rica, Cuba, Dominican Republic, El Salvador, Guadeloupe, Guatemala, Guinea, Haiti, Honduras, Martinique, Mauritania, Nicaragua, Portugal

Abogado

Argentina, Colombia, Paraguay, Peru, Venezuela

Magister Iuris; Magister der Rechtswissenschaften/ Master in de rechten / master en droit; or licenciaat / licencié from prior system/ Maitrise en Droit/ Magistar prava or Diplomirani/a pravnik/pravnica from prior system/ Maitrise/ Maitrise en Sciences Juridiques/ Master en droit or Maitrise en droit from prior system

Austria, Belgium, Benin, Bosnia and Herzegovina, Burkina Faso, Congo, Croatia, Czech Republic, Gabon, Macedonia, Madagascar, Mali, Reunion, Senegal

Slovak Republic



LSAT application form 2020
LSAC will release the application form of LSAT 2020, which can be filled in three ways: 1) online 2) by mail, and 3) by phone. To fill the LSAT application form online, the applicant has to first have to create a candidate account and then fill in all essential fields. The candidate has to next select and exam centre and test date. Prospective law school applicants can go through different school applications through the LSAC account.
Frequently Asked Question (FAQs) - LSAT Eligibility Criteria 2020
Question: What is the eligibility criteria for appearing in LSAT 2020?
Answer:
For admission to an LLM programme, the candidate must have a LLB degree; those in their final year can also apply.
Question: What is the maximum number of attempts for LSAT?
Answer:
One can appear in LSAT as many times as one wants as the limit has been set.
Question: Does the candidate need to qualify LSAT 2020?
Answer:
LSAT 2020 scores are required for admission in law schools in India. For admission to law schools in India, LSAT scores are not required.
Questions related to LSAT
Showing 92 out of 92 Questions