IELTS preparation tips -What are the essential IELTS preparation tips, people ask? How can one improve one's IELTS score overall by preparing for the various portions of the test? How can I improve my IELTS result? There are two types of IELTS: Academic (A) and General Training (GT). Before we get down to IELTS preparation tips, it is essential to comprehend the exam format. You must be quite familiar with the IELTS test pattern to make use of the IELTS test preparation tips effectively. If you are planning to prepare for the IELTS exam at home, then the good news is that along with preparation tips you can access IELTS books and study materials to enhance your preparation and give the IELTS exam. Aside from general IELTS training tips, Careers360 has included sectional IELTS exam preparation tips in this post to help you ace it with flying colours.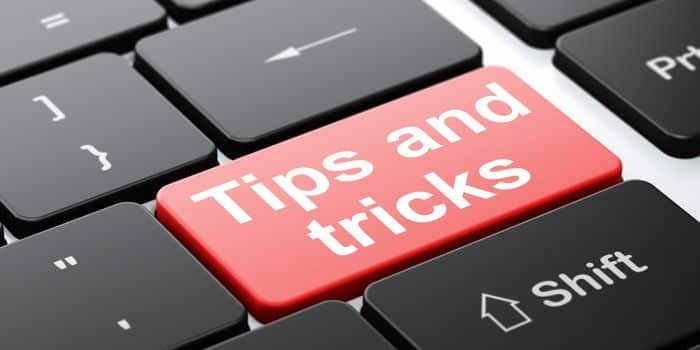 IELTS Preparation Tips - Reading, Listening, Writing, Speaking
IELTS preparation tips-IELTS sample papers
A good way to prepare for the IELTS exam is to solve IELTS sample papers. You can download sample papers for free from the IDP IELTS website. There are sample papers available for each section of the IELTS exam. Solving these IELTS sample papers with answers will help you know your strengths and weaknesses and areas that you need to improve.
Click here to download free IELTS sample papers for practice!
IELTS preparation tips-IELTS books
There are some IELTS best books available to prepare for the exam. The IELTS preparation books range from official IELTS preparation materials to IELTS preparation books from Cambridge and books like Barron's study pack. These are either free or paid and are available either online or in the form of books.
IELTS preparation tips- Listening section
IELTS listening pattern:
The first and most crucial portion of the IELTS exam preparation is the listening section. There are 40 items total in these four sections of the IELTS test. It is essential to study for each section independently when getting ready for the IELTS.
Here are the IELTS preparation tips for the listening section:
One-on-one interaction: The one-on-one part involves conversation between two persons, as the name implies. Candidates will be asked to write down particular details from the talk, which could be a general conversation or telephone call. Listening to as many conversations as you can is the best way to get ready for this IELTS section. Regularly listening to English news broadcasts is a pretty simple strategy. Understanding the fluency of native English speakers is one of the challenges that a non-native listener experiences. But with consistent practice of listening and writing it down, this difficulty can be quickly overcome. This is one of the crucial IELTS preparation tips we have for you for this section.

Speech: The test-takers are required to listen to a speech during this session. The speech might be in a social or academic setting, they should listen to the speech and respond to a series of questions. The test will measure how well a person can understand the speech's main points and the concerns that were emphasized.

Monologue: The monologue in this part is comparable to speech. The best way to study for the IELTS is to watch talks on television.

Group discussion: This exercise involves up to four persons. Therefore, it is crucial that applicants make themselves feel at ease following more than one speech flow. Again, the best approach to get ready for this sectional test is to attend and listen to conversations.
IELTS Question/Sample papers
Candidates can download IELTS Question/Sample papers from here.
Free Download
Some other IELTS test preparation tips for the listening section
To familiarize oneself with the sound, the speaker, and the setting in the listening IELTS part, test takers should first read the example given at the start of the first section.

In this section, multitasking is required. Candidates must keep listening to the audio while taking notes and recording their responses.

It takes practice to listen to one person speaking and several people speaking at once.

Spelling correctly is crucial part of IELTS preparation because mistakes cost points for many students.

Practice writing in a concise manner to save time. For instance, put approx. instead of approximately.
IELTS preparation tips- Reading section
Candidates' reading abilities are assessed in this area. In general, big articles are given to test-takers to read before a set of questions including multiple choice, sentence completion, summary writing, matching information, and short-answers are given. Both the IELTS Academic and General tests have unique reading sections. The material of the test is often tough in terms of topic and language because one must take the academic test in order to be admitted.
Here are the IELTS exam preparation tips for the IELTS Reading test:
Read as much as you can: At first, this could seem tedious. Reading anything the candidates find interesting at first is therefore the simpler method to accomplish it. It could be a small sentence, an advertisement, or even newspaper headlines. After the first phase is finished, they may move on to reading longer texts including essays, editorials, and short tales. The IELTS reading practice tests will give you a good variation of the reading materials you need for IELTS reading section preparation.

Make notes: Making notes while reading is advised. This will make it easier to find specific information. Understanding what to emphasize and what to note is crucial.

Repetition: Repetition is key because just reading a note once won't help. Going through the reading material two or three times can sometimes be beneficial because it helps candidates stay current and remember what they had previously noted. Additionally, when reading the same book again, one could discover new ideas.

Practice comprehension: This step in the preparation process is very helpful. It always helps to hone comprehension abilities because the test questions are based on your understanding of the passage.
Some other IELTS preparation tips for the reading section
Take a moment to attentively read the entire passage and consider its main points.

You won't get any extra seconds, so be mindful of the deadlines.

There is no negative marking, so even if you are unsure of the answer, you should nonetheless answer every question.

Since you won't have more time to rewrite your responses, write them straight on the sheets to save time.

Take as many IELTS reading practice tests as you can.
IELTS preparation tips- Writing section
The writing section in each version of IELTS has two subsections. In the academic test, you are required to describe a chart, graph or diagram and in addition, write an essay expressing your point of view or argument. In the general test, the test-taker is presented with a situation and asked to write a letter explaining the situation along with the essay.
Here are the IELTS 2023 exam preparation tips for the IELTS writing test:
Reading sample essays: It is usually beneficial to read as many essay examples as you can for IELTS preparation. Writing down pertinent topics and carefully analyzing the writings are crucial steps in structuring the essay. Here are a few things to think about:
Clarification: Topic of Essay. Aspirants can pose the following questions to gain clarity on the topic
Does the first paragraph make the topic clear?

Does the headline reflect the subject of the essay?

Observe how the writer flows the vital points of the essay.
Write essays: It is important to write sample essays as part of the IELTS preparation. The following points should be kept in mind before writing the essay:
Writing down all the points that come to one's mind on the given topic.

Once that is done, filtering of relevant points should be done from the same list.

Then candidates need to know which direction they want their essay to take.

While presenting an argument, it is important to adhere to the point that one has decided to move forward with. Candidates should never present more than one point of view in an argument. It will cause confusion.
Grammar practice: Practicing grammar helps test takers in making their essays and summaries devoid of any mistakes. Since it is an English-level exam, grammar is one of the vital areas that will be checked. Hence, it is important that all answers are grammatically correct. Some other IELTS Preparation tips for writing section
It is advisable to commence with Task 2 first as it is worth more marks and is easier.

Both the tasks should be completed on time. To get familiar with IELTS writing section time limits, it is necessary to undergo rigorous practice of writing.

One must refrain from using informal language as much as one can, for instance, no abbreviations, no 1st or 2nd pronouns or possessive ones, except for the concluding paragraph where examinees support their response.

Candidates should underline important words in the task to focus on what they have to do when they start answering. It works as a reminder.

Test takers must stick to the topic and not write unnecessary responses and statements.
IELTS preparation tips- Speaking section
The IELTS speaking test includes one-on-one live interaction with an examiner, making it one of the most engaging parts of the exam. This section examines spoken English skills, and the time allotted for this section is between 11 and 14 minutes. Since the speaking test involves a human encounter rather than a computerized one, spontaneity is required. There are three sections to the test.
Part one: In the first section, the test-taker is asked a few broad questions about his education, family, personal interests, etc. Here are some IELTS cracking tips for passing this section:
Adding value to replies: It is advisable to be explicit in your comments, but applicants are always welcome to include some fascinating details. For instance, if asked, "Where are you from?," Along with the standard answers, they can also include some specifics about where they are from.

Must be responsive: Candidates must reply right away. Throughout the Speaking part, they need to be quick and responsive.
Second part: In this section, test-takers are assigned a topic and instructed to speak for at least two to three minutes, about the subject. The examiner gauges the test taker's knowledge on the subject and his speaking abilities.
Thinking before Speaking: Even if it is crucial to respond, it is best to wait at least a minute before speaking. It clarifies the arguments that candidates will make and, most significantly, how they will start their speeches.

Knowledge: Examinees should make sure they are knowledgeable about the subject at hand. They ought to be able to explain to the examiner the main ideas of the subject.
Third part: This section is crucial since the examiner will address the subject from the second half. The examiner may ask the applicant to comment on a particular point of view that was previously expressed or may provide certain arguments that were taken directly from the candidate's speech.
Arguments to be remembered: Keep in mind the arguments from the last test section. When asked a question on the test, test-takers shouldn't appear shocked or unprepared.

No room for confusion: Confusion shouldn't be apparent in the responses. It's critical to convey assurance and a readiness to respond.
Additional IELTS preparation tips for IELTS speaking section
It is important to sound confident and speak as naturally as you can because here is the part when one can enjoy speaking English.

Candidates might hone their skills by taping their comments at home and listening to them. It will be simpler to concentrate on specific errors and pronunciation.

It is advised against pre-writing the answers because the examiner can catch you doing so.

The ideal method to answer is to express one's viewpoint because that will allow them to gauge how well you can communicate in English.

Candidates should keep in mind that there is neither a single correct response nor a correct or incorrect answer. However, test-takers should make sure that their thoughts and opinions are expressed correctly.

Fillers should not be used during the examination because they show hesitancy. In English, filler words include "um," "uh," "er," "ah," "like," "okay," "right," and "you know."
To know all about IELTS, watch the video below:
How to prepare for the IELTS at home
It is possible to prepare for the IELTS test at home without having to go to a coaching center. For practicing at home you must be diligent and disciplined and have a fixed schedule where you can devote some hours every day for preparation. Some valuable tips to prepare for the IELTS at home include:
Improving your vocabulary: You can do this by reading newspapers and magazines and picking out vocabulary words for IELTS whose meaning you do not know and finding out their meaning. The next part is to use these IELTS vocabulary words words when you speak or write. You should also understand the context in which these words are used.
Better your writing skills: You can improve your writing skills by finishing on IELTS writing task in a day. When you attempt a writing task always keep the word limit in mind.
Improve your listening skills: You can practice for this section by listening to news broadcasts regularly and trying to answer questions based on what you have heard for IELTS preparation. You should be able to gauge how good you are in listening and your level of attention which you must try to improve by a few notches. You can also improve your pronunciation and fluency in the English language.
Work on your reading and writing skills: Try and make efforts to improve your reading and writing skills. You can practice writing assignments and try to complete them within the time limit. Reading skills can be improved by having a discipline of reading a certain number of words everyday.
These IELTS preparation tips will be of value to beginners. Test takers can prepare for the IELTS exam at home by referring to the IELTS preparation material that is available online for free as well as solving IELTS practice papers.
| | | |
| --- | --- | --- |
| IELTS Test Component | Duration | Brief Description |
| Listening | 30 minutes | 4 sections, 40 items |
| Reading | 60 minutes | 3 sections, 40 items |
| Writing | 60 minutes | 2 tasks |
| Speaking | 11-14 minutes | 3 part one-on-one conversation |
The ability of applicants to easily integrate their IELTS practice into their unique every day routines is one of the fascinating aspects of IELTS preparation. You can do the IELTS preparation online. The IELTS preparation 2023 can be done online for free through PDFs available online for preparation. You can also refer to IELTS preparation books and IELTS syllabus. Apart from referring to the best books for IELTS preparation, the IELTS exam can be better prepared for by reading an English book, whether it is fiction or nonfiction, conversing casually with friends, or even watching television!
Also Read: