MCAT Eligibility Criteria 2018

MCAT Eligibility Criteria 2018 –AAMC does not specify any particular MCAT® 2018 eligibility criteria; except that the prospective test takers should have an undergraduate degree. Candidates aspiring to apply to medical/health professional institutes the US, Canada and some other countries are eligible to apply for MCAT examination. Broadly, as per the MCAT eligibility criteria 2018, the international students are required to fulfil the MCAT 2018 eligibility criteria similar to domestic candidates. However, the MCAT eligibility for international students varies from those required of domestic students in certain aspects. Aspirants may opt for the MCAT exam if they are preparing to apply and attend a health professions school that accepts MCAT scores for their admissions and are not currently enrolled in a health professions school. These programmes include MD-granting programs, DO-granting programmes, Podiatric Medicine (D.P.M) programmes, Veterinary Medicine (D.V.M) programmes, and any other health-related programmes that will accept MCAT exam results to satisfy a test score admissions requirements. MCAT is a computer-based test and consists of four sections. In this article by Careers360, candidates would be able to gather information about the eligibility criteria of MCAT 2018 including academic requirements, international students' requirements, age requirement etc.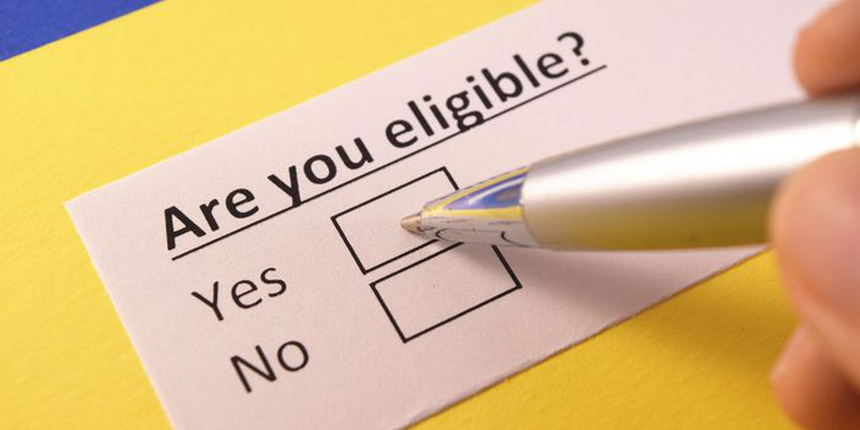 MCAT 2018 Eligibility Criteria: According to the geographical location of aspirants
| | |
| --- | --- |
| Nationality | Eligibility |
| The US, Canada | Undergraduate degree |
| International aspirants | Pursuing or completed MBBS or special request |
What are the MCAT eligibility criteria for international students?
All international applicants need to register for MCAT only for the health professional institutes as already mentioned before like any other domestic students. The aspirants will have to provide a statement verifying their intention to apply to a health professions school. It is only after receiving the same, the candidates would be considered eligible for MCAT 2018.

A candidate has to obtain special permission from the officials to register for the MCAT 2018 exam if he/she is not applying to a health professions school, or currently, enrolled as a medical student other than MBBS degree.

As per the MCAT eligibility criteria 2018, if an aspirant holds an MBBS degree or currently pursuing an MBBS programme he/she will be eligible to undergo the registration process of MCAT 2018 without seeking any special permission from the AAMC.

AAMC, the conducting authority of MCAT 2018, will not accept international academic transcripts. Students need to submit the required academic scores separately to the medical institute they are applying to.

International students have to complete at least a four years undergraduate degree for admission to medical colleges in the USA.

For special permission, candidates can send an e-mail request to AAMC (Association of American Medical Colleges), stating the reasons to take the exam.
MCAT Eligibility Criteria 2018: Special Permission
The reason to seek for special permission is when an aspirant is planning to apply to a health professions school or if he/she is currently enrolled medical student (other than an MBBS degree programme), must obtain "special permission" from AAMC to register for the MCAT exam.
In order to request special permission, prospective test takers should send an email to mcat@aamc.org, stating the reason(s) to appear for the exam. As per the MCAT 2018 eligibility criteria, the MCAT exam officials will review and respond to the request within five working days, although during certain times the response may be delayed due to official reasons. Examinees should be cautious about the MCAT registration 2018 deadlines, as the closing dates/deadlines cannot be extended under any circumstances.
The MCAT is a computer-based test evaluating a candidate on four sections in its MCAT exam pattern- Biological and Biochemical Foundations of Living Systems; Chemical and Physical Foundations of Biological Systems; Psychological, Social and Biological Foundations of Behavior; and Critical Analysis and Reasoning Skills. AAMC declares the official MCAT scores 2018 after 30-35 days of an exam date. Test takers are able to check their MCAT 2018 scores through their MCAT account created at the time of MCAT 2018 registration. MCAT facilitates admission to four- year medical programmes in the USA, which finally leads to an MD (Doctor of Medicine) degree. In a single test year, the entrance exam can be taken up to three times and seven times in a lifetime. Aspirants applying for MCAT can follow the MCAT syllabus 2018 while preparing for the test.
New elements of MCAT 2018
The AAMC had made enhancements so that the MCAT exam interface looks, feels, and functions on the test day for MCAT 2018. These enhancements include more user-friendly features, including higher screen resolution, clearer font type and size for better visibility, and keyboard shortcuts that can be used during the exam. These updates have been made since the beginning of the 2018 testing year.
Questions related to MCAT
Showing 99 out of 99 Questions