LSAT Syllabus 2021– Law School Admission Council (LSAC) has released the LSAT 2021 syllabus for candidates who wish to appear for LSAT. The LSAT syllabus 2021 includes the different topics which candidates need to refer to while practising for LSAT 2021. As per the LSAT 2021 syllabus, the different subjects are reading comprehension, logical reasoning and analytical reasoning. Along with these, there will be another compulsory section called writing sample where a candidate will be evaluated based on their argumentative skills and how they put it into words. This sample will not be evaluated along with the other sections but on the contrary, will be sent to the law schools that the candidates have opted for. LSAT syllabus 2021 will help candidates check the different topics which they need to refer to while preparing for LSAT 2021. LSAT is mandatory for candidates who wish to pursue law abroad. In this article, candidates can check the topic-wise LSAT syllabus.
Stay up-to date with LSAT News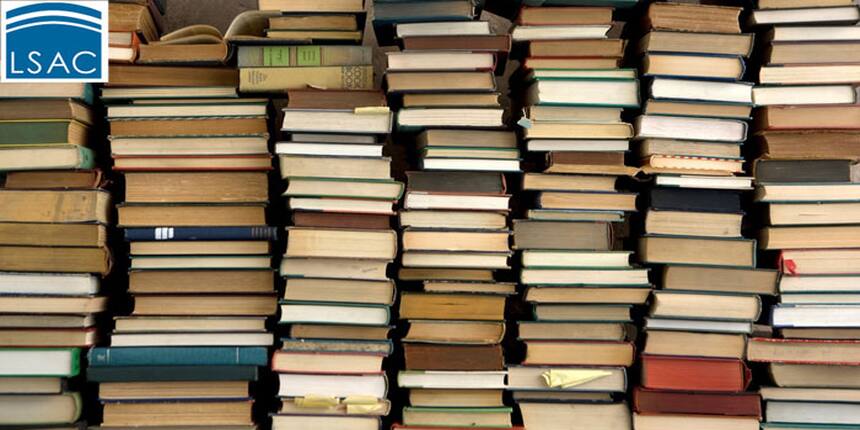 The examination will be carried out for a total of 3 hours 30 minutes with each section lasting for a span of 35 minutes. There will be a total of five sections which need to be attempted. A detailed test pattern of LSAT 2021 is given below.
LSAT 2021 Exam Pattern
| | | |
| --- | --- | --- |
| Section | Number of questions | Duration |
| Reading Comprehension | 26 to 28 (approx) | 35 |
| Analytical Reasoning | 22 to 24 (approx) | 35 |
| Logical Reasoning (Two sections) | 24 to 28 (approx) for each section | 35+35(70) |
| Variable section (Unscored) | - | 35 |
| Writing section (Unscored) | - | 35 |
LSAT Syllabus 2021: Important Topics
According to the LSAT 2021 syllabus, there are three important topics of LSAT 2021 such as reading comprehension, analytical reasoning and logical reasoning. Candidates can look through the details of each section here.
LSAT Syllabus for Reading Comprehension
This section measures a candidates ability to read, understand and give insights into passages. The questions asked in the passage will be related to the following characteristics.
The main idea or primary purpose

The organization or structure

Principles that function in the selection

Information that is explicitly stated

Analogies to claims or arguments in the selection

Information or ideas that can be inferred

The application of information in the selection to a new context

The impact of new information on claims or arguments in the selection

The meaning or purpose of words or phrases as used in the context

An author's attitude as revealed in the tone of a passage or the language used
LSAT Syllabus for Analytical Reasoning: This section checks the ability to understand the structure of relationships and to draw logical conclusions for those structures.
Analytical Reasoning questions test a range of reasoning skills which include
Recognizing when two statements are logically equivalent in context by identifying a condition or rule that could replace one of the original conditions while still resulting in the same possible outcomes

Reasoning with conditional ("if-then") statements and recognizing logically equivalent formulations of such statements

Inferring what could be true or must be true from given facts and rules

Comprehending the basic structure of a set of relationships by determining a complete solution to the problem posed (for example, an acceptable seating arrangement of all six diplomats around a table)

Inferring what could be true or must be true from given facts and rules together with new information in the form of an additional or substitute fact or rule
LSAT Syllabus for Logical Reasoning: This section will assess a candidates ability to analyze, critically evaluate, and complete arguments as they occur in ordinary language. The questions are designed to assess a wide range of skills involved in thinking critically, with an emphasis on skills that are central to legal reasoning such as
Recognizing the parts of an argument and their relationships

Identifying explanations

Reasoning by analogy

Recognizing similarities and differences between patterns of reasoning

Determining how additional evidence affects an argument

Identifying flaws in arguments

Recognizing misunderstandings or points of disagreement

Detecting assumptions made by particular arguments

Drawing well-supported conclusions

Identifying and applying principles or rules
Writing Sample
Apart from the three topics another section that students need to answer is the Writing Sample. The writing sample is to evaluate a candidates general writing skills. This section helps candidates to put forward their argumentative skills through writing.
Candidates will be given a choice between two positions or course of action. Both the choices are defensible and the candidates will be given criteria and facts on which they can base their decision. Since there is no right and wrong in this the quality of each candidates response will be taken into account and not the choice they make. Candidates will be evaluated on their writing skills and not the basis of the side chosen by them to answer the question. The questions asked will usually be from a non-legal point of view.
Law School Admission Council conducts LSAT for the admissions to Law Schools in Canada, USA and a few other countries like the Caribbean, Middle East, Australia etc. As per LSAT test dates, the test is conducted four times in a year.
Save
Questions related to LSAT
Showing 141 out of 141 Questions