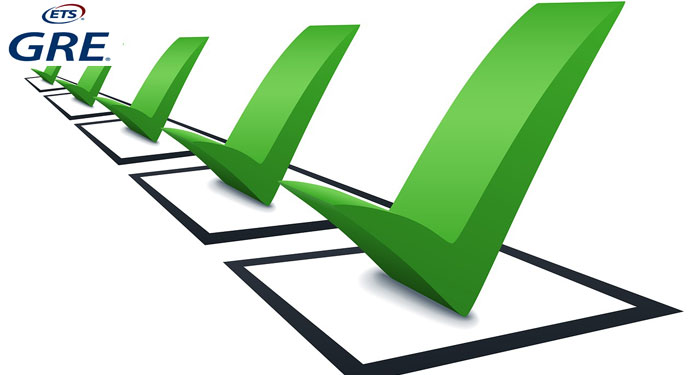 GRE Eligibility Criteria 2018 - Though there is no specific eligibility criteria for GRE® 2018 test, aspirants should check the courses/programme they are aspiring to pursue. Hence, candidates aspiring to appear for GRE test 2018 do not have to fulfil any GRE 2018 eligibility criteria. Candidates can register for the exam irrespective of age and qualification. The candidates have to satisfy the GRE eligibility criteria 2018 for the universities and institutes to which they are applying for a graduate programme. Since, GRE General test is used for admission to graduate programmes abroad, students who have completed their undergraduate course should opt for the examination. Not all courses and universities require GRE 2018 score for graduate programmes. The university and programme an aspirant is applying to determines whether the aspirant has to send their GRE 2018 test score. If the candidates fulfil the GRE eligibility criteria 2018 of the Programme or the university, they should then go for the GRE registration process to take the GRE General test 2018. Candidates may choose from any available GRE test dates 2018.
GRE Eligibility Criteria
| | |
| --- | --- |
| Acronym | GRE facts |
| GRE eligibility criteria | No specific eligibility criteria to pursue postgraduate programmes |
| Test type | GRE General (Aptitude) GRE Subject (Subjective) |
| Test duration | 3 hours 45 minutes |
| Test sections | Verbal Reasoning, Quantitative Reasoning and Analytical Writing |
| GRE score | 130 – 170 ( per section) Analytical writing: 1–6 |
GRE 2018 scores are used for admission to different graduate programmes by admissions panels at universities. The GRE scores are used along with a candidate's undergraduate records, letters of recommendation and other qualifications for masters and PhD level study. GRE 2018 test does not have any specific GRE eligibility criteria and does not bar anyone from applying for it, aspirants appearing for it should keep in mind the requirements of the universities and institutions they plan to apply to.
GRE Test 2018 is for aspirants who want to pursue a master's degree, specialised master's course or an MBA programme. They should also check for the eligibility criteria for the programmes. For any graduate programme, aspirants should possess an undergraduate degree. A candidate may appear for the GRE 2018 but the GRE 2018 scores in the test will alone not be the yardstick for acceptance for the course in the selection procedure of the university or institution. Also, different institutions have their own GRE 2018 eligibility criteria that the aspirants have to fulfil.
This is how one can pursue Master without GRE from Top University
Conducted by ETS, GRE test 2018 is available at more than 1000 test centres in more than 160 countries. The aspirants can take the exam as computer-based test or a paper-based one. The GRE 2018 is mostly taken as a computer-based test across most places in the world. In areas where the computer based test is not available, aspirants can take the paper-based test thrice-a-year in October, November and February. The GRE syllabus 2018 depends on the type of exam the candidate is sitting for. The syllabus and pattern differ for both the GRE General test and the GRE subject test, though the GRE eligibility criteria for the both the formats are same. There are four sections in GRE General test- Verbal Reasoning, Quantitative Reasoning and Analytical Writing. There are six GRE subject tests:
Biology
Chemistry
Literature in English
Mathematics
Physics
Psychology
Also Read:
GRE for MBA: More students are taking the GRE route to business schools
GRE Scores for Top US Universities