Study in Japan - Japan is known for successfully blending customs and traditions with the modern way of living. The country continues to lead the world in technological innovations and advancement in science and technology. It also boasts of an excellent education system with universities that are at the forefront of research and innovation. Many Japanese universities occupy the list of top universities in the world. The country has more than 3 lakh international students studying in its universities. The reason to study in Japan is not only the academic excellence of its universities but also the work opportunities and the rich and diverse cultural experience the country offers. We will cover important aspects about how to study in Japan from India in this article.
TOP EXAMS: IELTS | TOEFL | GRE | GMAT
Country Guide: UK | Ireland | Australia | Canada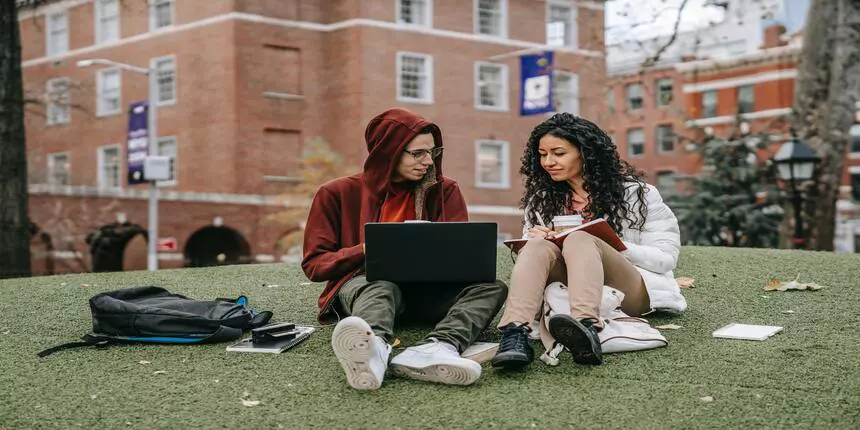 Study In Japan - Eligibility, Admission Process, Fees, Visa, Scholarships, Top Consulatants
Eligibility Requirements to Study in Japan
International students who wish to study in Japan must have completed 12 years of formal education in their home country or must have a high school diploma from an accredited institution. Students must also have proof of funds to cover their tuition and living expenses while studying in Japan. Those with less than 12 years of formal education can take up a preparatory course in a Japanese university which can be of one or two years before they study for a formal degree course.
Education System in Japan
Knowing the education system is important before learning how to study in Japan. Just like in most countries, Japan offers undergraduate, graduate and doctoral courses to its students. It is possible for indian students to study in Japan after 12th by applying to bachelor degrees in the country. Given that Japan is one of the most technologically advanced countries in the world, study in Japan opens doorways to some of the cutting edge industries and research opportunities. Universities in Japan offer degree courses at different levels for international students who can seek admission provided they meet the eligibility requirements. These are the requirements for study in japan from India in different programs.
Associate degree programs: These are of two years duration and are awarded by community colleges, technical colleges and colleges offering four-year programs. The study in Japan requirements for these degree admissions include:
Academic transcripts from high school.

Required scores in IELTS or TOEFL iBT.

A Japanese proficiency test may be required.
Bachelor's degree programs: The bachelor's degree programs are of four years duration and are offered in subjects such as medicine, dentistry, pharmacy, and veterinary Science, which is of 6 years duration. Bachelor's programs allow study in Japan for Indian students after 12th itself. The admission requirements for these programs include
High school transcript IELTS - 6.5

Required scores in IELTS or TOEFL iBT.

A Japanese proficiency test may be required.

Motivation letter.

Students must take the Japanese University Admission for International Students (EJU).
Master's degree programs: If students have completed their bachelor's degree program, they can apply for a master's degree program in their desired subject. The master's course is for a duration of 2 years. Admission requirements include:
A bachelor's degree.

Required scores in IELTS or TOEFL iBT.

A Japanese proficiency test may be required.

Students may be required to take an entrance test.

Motivation letter.
Doctoral degree programs: International students can study in Japan for doctoral degrees once they have completed their master's degree. They are of 3 to 4 years duration. Admission requirements include:
Master's degree in a related field

Research abilities

An entrance exam may be required

Required scores in IELTS or TOEFL iBT.

Students may be required to take an entrance test.
Admission Process to Study in Japan
Here are some basic steps to study as an international student in Japan:
Choose the course to study.

Check the admission requirements for the universities selected especially the deadlines.

Give exams such as the IELTS which is a requirement to study in Japan for Indian students.

Get the documents ready such as the university application forms, personal statement and letters of recommendation.
Cost of Education and Living Costs to Study in Japan
Tuition costs: Tuition fees in Japan are the same for both international students and domestic students. Here are details of tuition fees for different levels of courses:
Tuition fees to study in Japan
| | |
| --- | --- |
| Bachelor's degree | 20,000 to 23,000 USD per year |
| Master's degree | 12,000 USD per year |
| Doctorate degree | 5000 USD per year |
Apart from tuition fees, students might need to pay an application fee for admission to certain universities and courses such as medicine and pharmacy will cost more because the course duration is longer.
Living costs: Living costs in Japan will cost around 670 USD per month which will include expenses for their accommodation, food, travel, entertainment etc.
Insurance costs: Studying in Japan for international students will include insurance costs where every student must enrol for the National Health Insurance or the NIH which covers medical costs in case of injury.
Scholarship to study in Japan
International students can apply for various Japan scholarships for international students that will cover a certain part of their tuition fees to study in Japan. Candidates can get information on Japan scholarship eligibility and the application process from the Japan Student Services Organization (JASSO), which is an organization that comes under the Japanese Ministry of Education, Culture, Sports, Science and Technology. Some of the Japanese scholarship the candidate can apply to study in Japan include:
Asian Development Bank-Japan Scholarship Programme.

Scholarships provided by JASSO.

Japanese Government Postgraduate Scholarships - MEXT Scholarship Japan

The Monbukagakusho Honors Scholarship for Privately-Financed International Students.

Japanese Grant Aid for Human Resource Development Scholarship.
Japan Visa Requirements
Students must get the Japan student visa which is accepted by every higher education institution in Japan including universities, schools and vocational institutions. Once the student enters Japan with a student visa, he will get a landing permit. This will replace the student visa and will allow the student to legally stay in Japan. In case the student wants to travel out of Japan during the validity period of his student visa, he has to apply for a re-entry permit at the local immigration office in Japan in order to come back to Japan. For students who are thinking "Is IELTS required for Japan student visa", then the answer totally depends on the type of program or university the candidate is applying to study in Japan.
Documents Required for Japan student visa
Completed student visa application form.

Valid passport.

Passport-size photos.

Letter of sponsorship.

Letter of admission from an educational institution in Japan with details of the study program the student will be studying and its duration.

Proof of academic qualifications.

Proof of having enough funds for studies.

A letter of motivation from the student with a reason for travelling to Japan.
When to Apply to Japanese universities
After learning study in japan requirements, it is time to start applying for universities in Japan. Most universities in Japan have two intakes in a year, one that starts in April and another one that starts in September. However, each university has its own admission schedule but the application deadline is usually six months before the start of the semester. Students can make an application to Japanese universities online. Students can find more information about deadlines on the university website.
Japanese Universities for International Students
According to the QS ranking of universities in Japan for 2024, here are the top universities. International students can select the best universities from the below list.
Top universities to study In Japan
| | |
| --- | --- |
| Name of university | QS ranking 2024 |
| The University of Tokyo | 28 |
| Kyoto University | 46 |
| Osaka University | 80 |
| Tokyo Institute of Technology (Tokyo Tech) | 91 |
| Tohoku University | 113 |
| Kyushu University | 164 |
| Nagoya University | 176 |
| Hokkaido University | 196 |
| Waseda University | 199 |
| Kyushu University | 214 |
| Nagoya University | 355 |
Top Courses to Study in Japan
Universities in Japan offer a wide range of courses in various subjects and here is the list of some of the popular courses for international students.
Business Management

Biological Sciences

Health Sciences

Tourism and Hospitality Management

International Relations

Finance

Robotics and Mechanical Engineering

Aerospace Engineering
Japanese University Exam
International students who wish to study in Japan must give the EJU which is required for admission to undergraduate programs at Japanese universities. The EJU is held in June and November every year in Japan and other countries ( mostly in Asia). The exam has four subjects:
Japanese as a foreign language
Science
Japan and the world
Mathematics
The university and the study program students are applying for will decide which of the four subjects they should take as part of their EJU test.
Work while studying and post-study work option
Work while studying: International students who have a work permit can work part-time in Japan. They can work for 28 hours per week during their course and for 40 hours per week during semester breaks.
Post-study work opportunities: With the Japanese government having fewer restrictions on post-study work visas, international students can seek work opportunities and stay back in Japan after their studies. International students including students from India who have finished their studies can work in Japan provided they have a job that pays 3 million yen or more.
Top reasons to study in Japan
Japanese universities offer some of the best courses in STEM subjects.

Some of the top-ranked universities in the world are in Japan.

International students can choose from a wide range of courses and can be assured of the best quality of education from Japanese universities.

Students can find post-study work opportunities to stay back in Japan due to its booming economy.

International students can get a taste of the unique culture and lifestyle of Japan when studying there.
Top consultants for studying in Japan
IDP Consultancy

Y-Axis

Manya - The Princeton Review

AEC Overseas