Study in Europe - Europe is a good choice for people looking to study abroad. Many European countries offer excellent options for international students. European countries have many reputed universities and they also offer a wide range of courses. International students can choose to pursue any subject from arts to engineering. European countries such as the UK, France, Germany and Ireland have world-class educational facilities to study in Europe. Countries like Germany also have good post-study work options. Many European nations offer the option of working while studying. If students wish to study abroad, then they must consider Europe. Careers 360 has included all the details for students who wish to study in Europe.

TOP EXAMS: IELTS | TOEFL | GRE | GMAT
Country Guide: UK | Ireland | Australia | Canada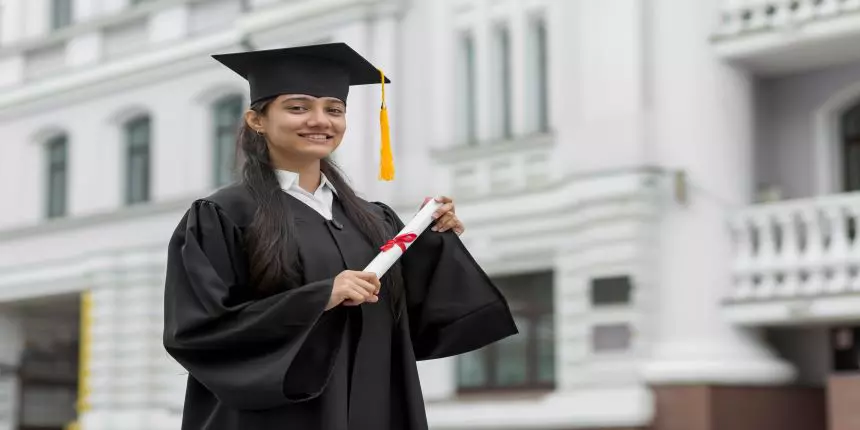 Study in Europe 2023 - Intakes, Top Universities, Eligibility, Exams, Scholarships, Visa requirements
Study in Europe 2023-Intakes
The United Kingdom, France and Germany are a few of the best countries to study in Europe for Indian students. When it comes to making applications for universities in Europe, students must be aware that the deadlines vary from country to country and deadlines can depend on the fact whether students will require a student visa. For students planning to apply for the autumn semester of a particular year, the applications might close as early as January of that year for some countries while for some countries it might be as late as July or even September. Once they zero in a country or a university it is better that students do thorough research on admission intakes so that they do not miss these crucial admission deadlines.
How to choose Europe university and course
Since Europe has many countries with different universities, choosing the right one to study in can be difficult. However, there are certain factors that students can take into consideration when making a choice. The first important factor to consider would be the country's attitude towards foreign students. Countries with a higher percentage of foreign student population indicate that the country encourages foreign students to pursue their studies.
The next factor is to look at top-ranking universities in Europe and the countries they are located. For instance, many universities in the UK appear in the list of top-ranking universities. Another factor would be the cost of studying in Europe. Students can make a comparison of the tuition costs and living expenses in different countries and choose the one that matches their budget. Students can also consider the scholarships that will be available and their eligibility for a student loan before making their choice. They should also consider the subject that they want to study and universities in Europe that have the best faculty and expertise to teach the subject.
The admission process to Study in Europe
Choose the study program and the course they want to study.

Make a list of the European countries and the universities where their course is offered.

Contact shortlisted colleges and universities.

Check on the eligibility and admission requirements.

Take the tests required for admission.

Explore options to finance their studies.

Get confirmation for admission.

Apply for a student visa.
Eligibility criteria to study in 2023 Europe
Here are some common eligibility criteria to study in Europe:
Students must be at least 17 years of age

Students must have a minimum score of 50% on their high school exam

Students may have to write the entrance exam for admission to some of the European universities

Students may sometimes be required to give a test in the language of the specific European country where they wish to seek admission

English language proficiency test results are compulsory for certain European universities
Popular Exams for Study Abroad
Student visa for Europe-Types
Europe Schengen visa
This is a temporary visa for international students who wish to study in Europe. This Europe study visa is valid in those European countries that are members of the Schengen group of countries. This student visa in Europe is valid for 90 days but can be extended. Students can get this visa without the requirement to write an English language proficiency test or a language test specific to the country.
Long Stay visa
This visa is for international students who wish to enrol in courses and programs that require a stay in Europe for more than six months. This Europe study visa also includes a residency permit. This visa is required for masters in Europe for Indian students.
Student visa
This is the most common Europe student visa issued by European countries for international students who wish to study in Europe They can apply for this student visa Europe once they have an admission letter or offer of admission from a European university.
Documents required
These are the documents required for the Europe student visa from India
Completed visa application form of the specific European country that they have selected

Certificate to prove that they meet the age requirement of the country

Valid passport

Proof of having adequate funds to meet their expenses

Proof that they meet the language requirements
Cost of education and living costs to Study in Europe
Tuition costs
The tuition fees vary across different countries in Europe. The fees depend upon the course, country and university they choose to study in. Some universities charge no tuition fees from students for bachelor's, masters and Ph.D. in Germany. This is because of the tuition-free universities in Germany for international students universities that exist. For MBBS in Europe, Germany is the best option as the tuition fees are relatively low. However, students will need enough funds to meet living costs.
Average tuition fees for international students in Europe
| | |
| --- | --- |
| Study Program | Average Tuition Fees in EUR |
| Bachelor's Degrees | 42,500 Euros per year |
| Master's Degree | 56,000 Euros per year |
Living costs
Living expenses for foreign students also vary depending on the country of residence. Living costs in some of the best countries to study in Europe will include accommodation, food transport etc. Entertainment costs and mobile phone recharge costs can be added to living costs. European countries that have lower living costs are Italy, Spain, France, Norway, Sweden etc. Students can choose their country based on their budget and the course and university they wish to study.
Living cost factors to study in Europe
| | |
| --- | --- |
| Type of living cost | Description |
| Accommodation cost to study in Europe | In general, there are three common types of accommodation available. Students can choose to live on campus, or off-campus in rented apartments. Students can also stay with families, as paying guests. Usually, staying on campus is expensive. It is cheaper to stay just outside in rented apartments, while the cheapest option is the homestay option. |
| Food expenses | This is an important component of the total cost of any international student. All countries, restaurants and their food chains understand this. So, from local restaurants to food chains, there are a number of inexpensive eateries in and around where students live, in every student destination. |
| Transportation costs | This is an important component of the total cost of any international student. All countries, restaurants and their food chains understand this. So, from local restaurants to food chains, there are a number of inexpensive eateries in and around where students live, in every student destination. |
Average living cost for students in major European countries
| | |
| --- | --- |
| Name of country | Average living cost per year |
| UK | 12,180 Euros |
| France | 9,900 Euros |
| Germany | 10,200 Euros |
| Ireland | 12,000 Euros |
| Netherlands | 900-13,500 Euros |
Scholarships to Study in Europe
The good news is that international students who wish to study in Europe have access to a number of scholarships. Some of these scholarships will cover a part of the tuition fees while some will take care of the whole tuition expenses and part of the living costs as well.
Some of these scholarships are funded by governments of European countries while some others are private scholarships. Here are some of the significant scholarships available to international students who plan to study in Europe.
DAAD Scholarships with Relevance to Developing Countries (Germany)

Swedish Institute Study Scholarships (Sweden)

VLIR-UOS Scholarship Awards (Belgium)

Eiffel Excellence Scholarship Program (France)

Swiss Government Excellence Scholarships for Foreign Students (Switzerland)

Danish Government Scholarships for Non-EU/EEA Students (Denmark)

British Council GREAT Education Full Scholarships - British Council IELTS scholarship

The Heinrich Böll Foundation scholarship

Scotland's Saltire scholarships

Orange Tulip scholarship
Top Universities to Study in Europe
Some of the oldest universities in the world like Oxford, and Cambridge are located in Europe and the academic excellence of these universities set the standard for the rest of the world's universities. According to the latest QS world university rankings, here are the top ten universities in Europe.
Best Universities in Europe 2024
| | | |
| --- | --- | --- |
| S.no | Name of University | QS Ranking 2024 |
| 1 | | 2 |
| 2 | | 3 |
| 3 | | 6 |
| 4 | ETH Zurich - Swiss Federal Institute of Technology | 7 |
| 5 | UCL | 9 |
| 6 | | 22 |
| 7 | Université PSL | 24 |
| 8 | | 34 |
| 9 | EPFL | 36 |
| 10 | Technical University of Munich | 37 |
| 11 | Institut Polytechnique de Paris | 38 |
| 12 | | 40 |
| 13 | | 45 |
| 14 | Delft University of Technology | 47 |
| 15 | University of Amsterdam | 53 |
Top Courses to Study in Europe
Business management

Engineering

Culinary arts

Design

Pure and applied sciences

Medicine

Arts and humanities

Finance
Best countries to study abroad
Jobs and Internships
Working while studying: International students studying in Europe can work part-time in certain countries. The rules differ from country to country. Candidates must check their options in the country that they have chosen to study in.
Post-study work options: Many European countries offer various post-study work options for students. They can apply for temporary residence or a work permit as soon as they graduate to stay back in the country and work.
Top six reasons to Study in Europe
Access to world-class education: The universities are well-known for their excellent standards of education. The universities in Europe have good infrastructure, excellent academic standards and a wide range of courses. The cutting-edge research facilities are another advantage of studying in Europe for international students.
Low tuition fees: The tuition fees in European public universities are lower compared to other countries. In some countries such as Germany, there are no tuition fees in public universities.
Study in English: Most of the European universities offer courses in the English language which means that candidates need not necessarily learn the local language to study in Europe in English.
Post-study career opportunities: Most countries in Europe give an opportunity to stay back and work in the country once students have finished their studies. This will not only give a boost to their career but also give them a chance to settle down in that country.
Opportunity to travel: Students will get an opportunity to travel to other countries on the continent. This is especially true when they are studying in a country belonging to the Schengen group of nations when they can travel to other nations in the Schengen area without a visa.
Experience of cultural diversity: European universities have students from different countries. This allows students to interact with people from different cultures and ethnic backgrounds.
Study in Europe consultants
Edwise International

IDP Consultancy

Y-Axis

Global tree

AECC Global

iSchoolConnect

Overseas education solutions

IBT overseas