ACT Test Centres 2021 The college readiness assessment test, ACT® is conducted at various test centres of ACT 2021 both in the US and outside. Close to two million students from more than 130 countries take the ACT test every year. As the ACT test centres 2021 are located in various cities across the world, candidates have the flexibility to select a test centre according to their convenience. Candidates need to choose the ACT 2021 test centre during the process of registration of ACT exam. In this article, prospective test takers can learn the step by step process of locating the nearest exam centr in addition to learning how to select ACT test centres 2021.
Stay up-to date with ACT News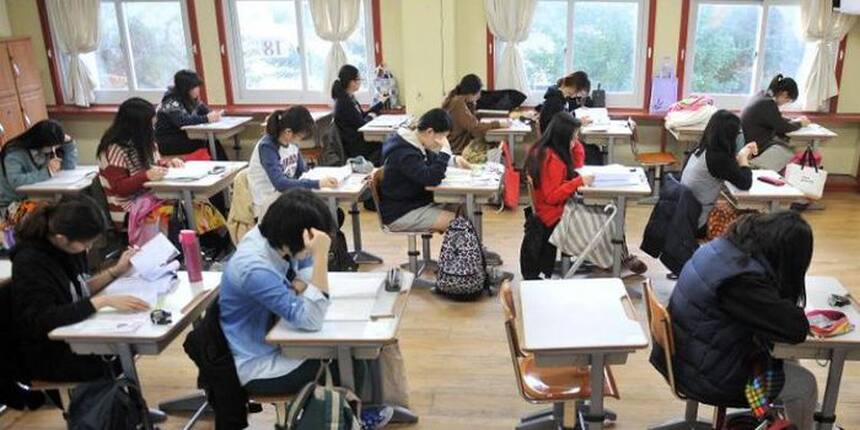 Latest: ACT has rescheduled some exams on account of COVID-19 as given below
For US : April 4 exam has been rescheduled to June 13 across the U.S. All students registered for this test can appear on June 13 or reschedule for a future national test date.
For other countries: The April 3 and 4 have been postponed to June 12 and 13 tests . All registered students can appear for the test on June 12 or 13 or opt for a future international test date.
How to select the ACT Test Centre 2020?
The steps to select the test centre of ACT 2021 are given below. Candidates should shoose their exam centres while registering for ACT 2021.
Select their country and state.

Pick test centres of ACT test 2021 from the dropdown list that crops on the screen

Candidates can narrow down their search even further by typing a part or full name of the city

There is an option to narrow down the search by entering city or test as well

Choose the preferred choice.
Steps to locate ACT Test Centres 2021 in the United States, the US territories, Puerto Rico, or Canada:
Candidates need to click on 'Find a Test Center'. Click here for the ACT Test Centre Locater

On the ACT 2021 Test Centre Location Page, applicants need to select their respective country and choice state or territory

Candidates will get to view a list of ACT test centres 2021 along with the centre's scheduled test dates and their individual centre code.

To narrow the search, one has to type part or the entire city or test centre name.

ACT 2021 test centres are, then listed by the actual city name, and not by the metropolitan area.
Steps to locate ACT test 2020 International Test Centres:
Candidates need to click on 'Find a Test Center'. Click here for the Test Centre Locater of ACT or Download the ACT Test Centres in PDF

To see a particular country's test centres of ACT 2021, one simply needs to select the country on the ACT Test Centre 2021 Location Page

Applicants should note that all international centres do not administer ACT test on every test date, so while selection, candidates should ensure that the chosen ACT test date 2021 is available at the selected test centre.
The additional details like:
Important: Candidates are required to must note down the ACT Test Centre 2021 code of the selected test centre of ACT 2021, as the same would be required during ACT 2021 registration.
The ACT score are released two weeks from the test dates both for national and international ACT 2021 test centres. The ACT result 2021 is posted online and can be viewed by logging into the ACT web account. In case the results aren't available on the first result date listed against the candidate's test date, test takers need to come back and check the following week. Ideally, it does not take any longer than eight weeks from the test date for scores to be reported. If aspirants take the ACT with writing, their writing scores will automatically be added two weeks after the major (multiple-choice) test scores. Notifications are sent to the created account when writing scores are added along with the main marks. PDF score reports are also sent to test taker's web account.
Aspiring candidates need to register online to appear for the ACT test 2021. Also at the time of application, individuals are allowed a maximum of four free options where they can send their ACT 2021 scores. If the student wishes to send his report to additional college/scholarship agency, he has to pay an extra fee, just as TOEFL scores.
Administered by the ACT (nonprofit organisation), ACT test is based on a high-school curriculum and is designed to evaluate student's knowledge pertaining to high school academics. There are no specific ACT eligibility criteria prescribed by the exam conducting body for taking the ACT exam, but still considering it is a college admission test it is usually taken by high school graduates and those above 13 years of age. One can either opt for the simple ACT test (without writing) or ACT with writing, which in addition to the regular set of 215 multiple-choice questions includes an essay.
Questions related to ACT
Showing 152 out of 152 Questions