ACT Scores 2018 - The ACT® exam conducting body notifies the ACT score online; test takers can access the ACT 2018 score using their secure ACT web account created during the exam registration procedure. Candidates are required to log in to the ACT web accounts to view, download and print their ACT Score Report 2018. Multiple choice scores are typically made available within a span of two weeks after each ACT national or international test date, however, it might at times take up to eight weeks to release the score of ACT 2018. The writing scores are typically available about two weeks after the multiple-choice scores are released. Careers360, in this article, projects the information related to ACT score 2018 including score download procedure, components of score and score acceptance.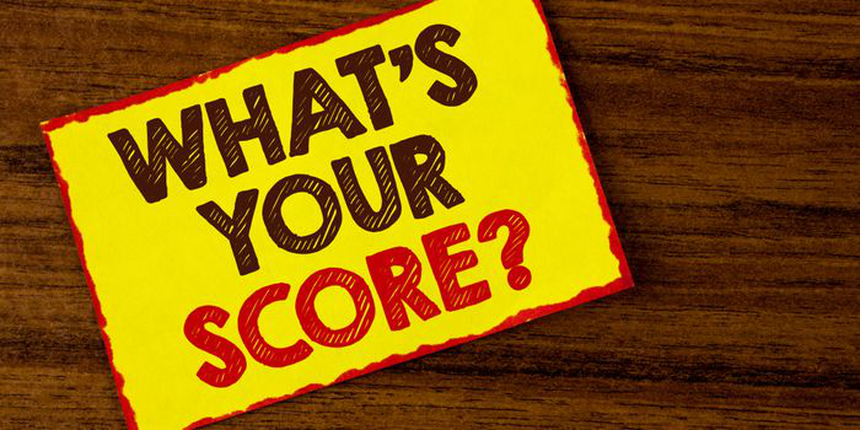 ACT Score 2018: Score reporting dates
| | |
| --- | --- |
| Test Dates (National or International) | Multiple-choice scores posted online |
| February 10, 2018 | February 21, 2018–April 6, 2018 |
| April 14, 2018 | April 24, 2018–June 8, 2018 |
| June 9, 2018 | June 19, 2018–August 3, 2018 |
| July 14, 2018 | July 24, 2018–August 27, 2018 |
Candidates should not panic if they do not see their score. ACT 2018 Scores are processed and added each week, so it is advised that they check the page regularly for few days. Also, if a candidate took the ACT 2018 test with writing test, his/her overall scores will not be officially reported until the writing scores have been added to the MCQ test scores.
Please note: Customer Care cannot provide ACT scores 2018 by phone, email, chat, or fax.
How to view ACT 2018 Score?
Visit the official ACT website

Click on the date under the sub-heading, 'Scores First Available'

You will be redirected to the 'Scores' page

Click on the tab 'Sign In and View Scores'

Need to use your login credentials to log in and then view ACT score 2018.
How do Colleges use the ACT Score 2018?
ACT is a curriculum-based test to evaluate the readiness of a high school student who is aspiring to pursue undergraduate studies in the US. The higher education institutes look at the ACT® scores to help them predict the class profiles and overall academic success of an aspirant; further to address other factors needed for admissions and enrollments.
Admissions decisions: ACT 2018 scores help admission officials identify applicants who can benefit most from their offered programmes.
Course placement: Colleges usually try to analyse the respective candidates' strengths and weaknesses as they place students in the first year of respective desired courses. For example, a college may offer three sections of a subject—developmental, regular, and advanced. A test takers result of ACT 2018, academic records, and overall high school grades are used to determine which section would be the most appropriate programme.
Loans and Scholarships: Some scholarship and loan agencies may use the result of ACT 2018 information such as high school grades to identify qualified candidates. However, the organisations do not consider a candidate's academic grades alone. The ACT score 2018 provides information about a student's educational requirements, extracurricular achievements, and educational plans. This information, combined with high school grades and test scores, helps the agencies in evaluating applications for rendering scholarships, loans, and other financial assistance to students.
Importance of ACT with Writing
Some colleges choose to review candidates' essay for making admissions or course placement decisions. It is the discretion of individual colleges.
High schools may choose to review individual essays to monitor student achievement levels and guide their curriculum decisions.
Can ACT scores 2018 be cancelled?
ACT, the ACT exam conducting body reserves the right to cancel ACT test scores 2018 when there is a reason to believe that ACT scores are invalid. Candidates can check the ACT Terms and Conditions (PDF) pertaining to ACT 2018 score cancellation.
ACT Testing Rules and Policies
ACT test score 2018 is accepted by all four-year colleges and universities in the US and is valid for a period of five years. Considering ACT 2018 test a college admission test, it is typically taken by high school graduates and those above 13 years of age. However, there are no specific eligibility criteria of ACT 2018. The ACT test questions are directly related to what a child has learnt in high school courses in English, Mathematics, Reading, and Science. Any aspirant can choose to take up to 12 attempts for appearing in the ACT test. According to the exam pattern of ACT 2018, the complete duration of the ACT test is 2 hours 55 minutes which includes 215 multiple-choice questions, and one essay (optional). Those appearing for the optional writing (essay) test is allotted an additional 40 minutes to complete their essay. The ACT test dates 2018 are scheduled seven times a year at national (in the US and its territories) level and five times a year at international (outside the US) level every year.
Questions related to ACT
Showing 82 out of 82 Questions