ACT Registration 2021- ACT®, the organisation, administers the online ACT 2021 registration process in the simplest and fastest manner. In fact, candidates outside the United States, U.S. Territories, Puerto Rico and Canada are able to execute ACT registration 2021 for ACT exam through online mode as well. The alternative option of ACT 2021 registration is through the mail.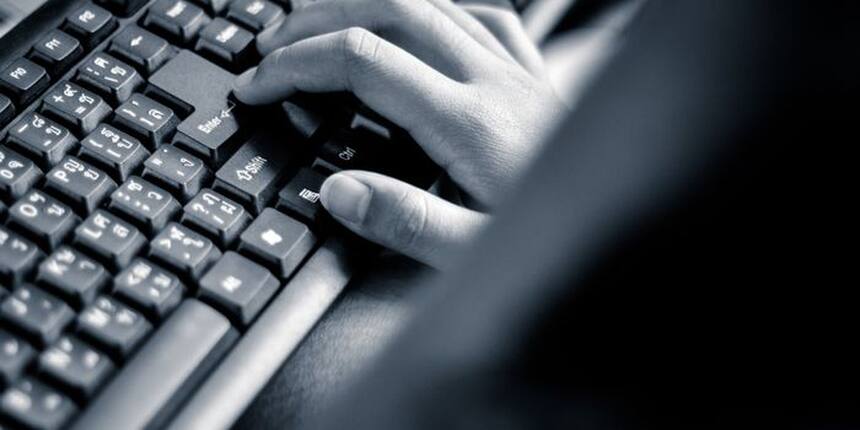 ACT test is held on seven national (within the US and its territories) and five international (outside the US and its territories) test dates each year; states and districts have additional testing dates as well. Close to two million students from more than 130 countries take the ACT test annually. Careers360, in this article, projects all the information related to the registration of ACT 2021 including the online and offline process of ACT registration, fee and the process of ACT exam registration.
What is the process of online ACT Registration 2021?
Candidates need to register for appearing in the ACT 2021 exam. The registration process also includes the selection of ACT test centre 2021 and ACT test dates 2021.
Click here or register online from the ACT Login window below:
Following steps will guide a candidate as to how the ACT 2021 registration should be filled successfully:
Step 1: Creating ACT Web Account (official website)
On ACT home page, click on 'Register for the ACT Test'

You will be redirected to the ACT Web account page

Click 'Create Account' tab

Fill in all required details (fields marked with asterisk*), including details like first name, last name, date of birth and e-mail ID

Create a user ID and password

Mention your country, ZIP code, gender and other required information

Finally, you need to select your high school and confirm to create your account
Candidates need to remember the User ID and Password for all future correspondence related to ACT 2021 test.
Step 2: Logging into the ACT Web Account and fill in ACT Registration 2021 details.
The first task is to confirm whether you have any disability and need an accommodation to access the ACT exam.

Click on the tab 'Continue' and you will be redirected to the 'Your Information' page, displaying personal information you had entered while creating the ACT web account.

You will also be required to decide whether you would like to receive detailed information about educational and financial aid; you also need to mention your citizenship.

Click tab 'Continue'. The next few pages consist of questions related to your High School Summary, College Plans, College Interests, Special Interests, and extracurricular activities.

The Background Information page consists of required fields, like details pertaining to your best language and first language.

Next, you have to choose the test venue: (A) In the United States, U.S. territories or Canada or (B) In another country.

Select your convenient Test Date and Test Option

Select your preferred ACT test centre

Finally, pay the ACT registration fee to complete the process of ACT registration 2021

You will receive a confirmation of your ACT 2021 registration on your preferred email ID.
How can the ACT Web Account be utilised?
By creating the ACT web account, candidates would be able to select their preferred test centre and manage test dates and also can keep a track of the scorecard. Moreover, test takers will be able to download the PDF file of the ACT score 2021 report from the ACT web account by using the ACT registration 2021 credentials (log-in details).

Prospective test takers can add/edit their preference of colleges as well as their high school code even after completion of the ACT 2021 registration.

In addition, one will be able to correct any information provided in the ACT web account.

Candidates need to select the tab "Make changes to your registration" option for making the modifications. However, the changes are mostly entertained till the ACT registration 2021 deadline for the test date one has chosen.
Candidates must confirm the availability of the chosen ACT test dates and centre in the preferred country. Since not all country has established ACT test centres or, for that matter, holds the ACT test on every test date, one must confirm the same. In such cases where there are no test centres in test takers' country scheduled for any test date, they must check the Arranged Testing option provided by the authority.
Download PDF of ACT Arranged Testing here!
Photo Specification
In order to complete the ACT registration 2021, candidates must provide their recent photo for test security and identification purposes. The uploaded photo will be printed on the hall ticket and on the score report that is automatically sent to the candidates' high schools. ACT will secure the photo for the time consistent with the active use of test scores and other test-related events.
How to submit the photo?
By uploading a photo from candidate's computer

By uploading a photo using a mobile device

By submitting a printed photo
Prospective test takers need to complete this part of your ACT registration and print ticket only after submitting the photo well before the date of the test. One must bring a separate valid photo ID to be checked on the test day. Candidates should also bring a printed copy of their ticket. Failure to bring the ticket will delay in score release.
Offline ACT Registration 2021 (via Mail)
ACT 2021 mail registration is a part of the Register-by-Mail Packet which is allowed only in cases where candidates-
Are less than 13 years of age.

Do not possess a credit card or serialized voucher/waiver to pay the ACT 2021 registration fee.

An individual student
However, the mail packets do not include code listings, such as Test Centres and Colleges are listed online only.
ACT 2021 Registration Fees
Candidates should note that all the fee amount mentioned below are non-refundable unless otherwise noted by the authority.
| | | |
| --- | --- | --- |
| Category | ACT (without essay writing) | ACT (with essay writing) |
| Registration Fee | $46.00 | $62.50 |
| Additional Fee | International Testing- $57.50 | International Testing- $57.50 |
| Change of Test Date | $26.00 | $26.00 |
| Change of Test Centre(same test date) | $26.00 | $26.00 |
| Standby testing | $53.00 | $53.00 |
What is ACT test?
Unlike GRE and GMAT exam, ACT does not test the IQ and aptitude abilities of a student; instead focuses on what the student learnt at high school.

ACT is a curriculum-based test, the scores of which are accepted by all the four-year US colleges and universities.

The ACT test conducting body does not specify any ACT eligibility criteria 2021 but being a college admission test it is typically opted by high school graduates and those above the 13 years of age.

The test takes 2 hours and 55 minutes (plus 40 minutes if one opts the ACT with writing) to complete. The multiple-choice scores of ACT test (without writing) are normally available about two weeks from the respective test date, while scores of ACT test with writing is posted two weeks after the declaration of the main ACT exam.
The ACT 2021 test is administered to measure the readiness of an aspirant who is looking forward to pursue undergraduate studies in the US. It is conducted by a non-profit organisation called ACT.
Latest Articles
ACT Scores 2021 - American College Test scores are released wi...
15 Feb 2021
Candidates are invited to register for ACT test scheduled for ...
18 Jan 2014
Questions related to ACT
Showing 130 out of 130 Questions