Top Universities in Australia 2019
Top Universities in Australia 2019: Students from countries across the world aspire to study in Australia. The Australian universities give a unique opportunity to international students to learn in a competitive environment. The excellent education system makes Australia among the top destinations for international students, especially those from the Asia Pacific region. Australia comes third in the world in terms of catering to international students for higher education. The first two are US and UK.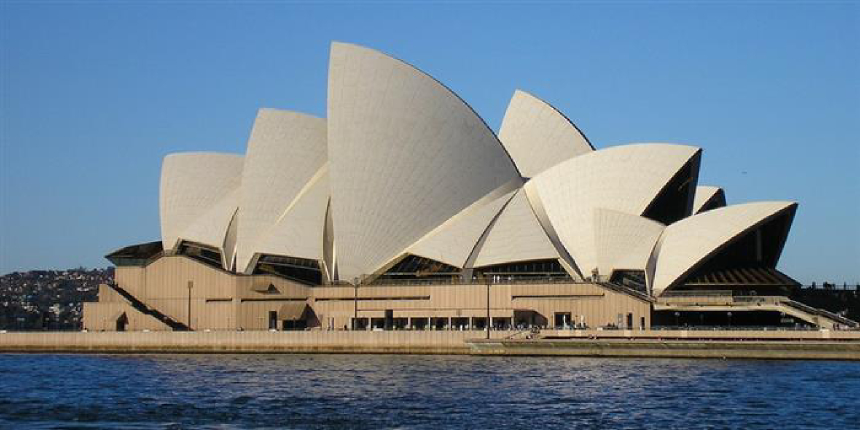 The 'Group of Eight' high-calibre Australian universities have remained in the World Universities Ranking 2019 league table published by Times Higher Education (THE), Quacquarelli Symonds (QS) and Academic Ranking of World Universities (ARWU). The 'Group of Eight' comprise The Australian National University, University of Melbourne, University of Sydney, University of New South Wales (UNSW Sydney), University of Queensland, Monash University, The University of Western Australia, and 
University of Adelaide. All except University of Adelaide feature among the 100 top universities in the world 
In the QS World University Ranking 2019 league table, seven of the Group of Eight universities of Australia made it to the Top 100, with the Australian National University at the 20th position being the top-ranked university. The University of Adelaide is the only one of the Group of Eight which lies outside the top 100 and it has lost its previous years rank of 109 by 5 places and now ranks at 114. The Australian National University has also lost its previous rank of 20 by 4 places but it still ranks among the 25 top universities in the world. Apart from these two, the other six have improved their rankings or maintained their previous ranks.
In the THE ranking tables, six of the Group of Eight feature in the 100 top universities in the world. As many as 35 universities are ranked in the top universities in Australia according to the THE ranking 2019.
The ARWU rankings 2019, on the other hand, rank only 23 top universities in Australia. The ARWU ranking 2019 feature 6 universities in the 100 top universities in the world.
Careers360 brings a list of the top universities in Australia 2019 for students aspiring education opportunities in Australia. Aspiring students can go through the league tables for the world's best universities to sort out the top universities in Australia and compare them to find the most suitable. The top universities in Australia 2019 compilation are based on the world university rankings conducted by the following agencies:
Top Universities in Australia 2019
S.no

University

QS Rank

THE Rank

ARWU Rank

2019

2018

2019

2018

2018

2017

1

The Australian National University

24

20

49

48

69

97

2

The University of Melbourne

39

41

32

32

38

39

3

The University of Sydney

42

50

59

61

68

83

4

The University of New South Wales (UNSW Sydney)

45

45

96

85

101-150

101-150

5

The University of Queensland

48

47

69

65

55

55

6

Monash University

59

60

84

80

91

78

7

The University of Western Australia

91

93

134

111

93

91

8

The University of Adelaide

114

109

135

134

101-150

101-150

9

University of Technology Sydney

160

176

196

201–250

301-400

301-400

10

The University of Newcastle

214

224

301–350

251–300

301-400

301-400

11

University of Wollongong

218

232

201–250

251–300

201-300

201-300

12

Queensland University of Technology (QUT)

244

247

201–250

201–250

201-300

201-300

13

Curtin University

250

262

301–350

351–400

151-200

151-200

14

Macquarie University

250

240

201–250

251–300

201-300

151-200

15

RMIT University

250

247

401–500

401–500

301-400

401-500

16

University of South Australia

264

279

201–250

201–250

--

--

17

University of Tasmania

287

313

351–400

301–350

201-300

201-300

18

Deakin University

309

293

351–400

301–350

201-300

201-300

19

Griffith University

329

325

251–300

251–300

301-400

301-400

20

James Cook University

369

367

201–250

201–250

201-300

301-400

21

Swinburne University of Technology

387

421-430

401–500

401–500

301-400

301-400

22

La Trobe University

397

360

301–350

351–400

301-400

301-400

23

Bond University

443

431-440

501–600

501–600

--

--

24

Flinders University

478

551-600

251–300

301–350

401-500

401-500

25

Western Sydney University

498

551-600

351–400

401–500

401-500

301-400

26

Murdoch University

591-600

501-550

401–500

401–500

--

--

27

Central Queensland University

601-650

601-650

501–600

501–600

--

--

28

University of Canberra

601-650

551-600

251–300

351–400

--

--

29

Charles Darwin University

651-700

651-700

501–600

301–350

--

--

30

Victoria University

651-700

701-750

301–350

301–350

--

--

31

Edith Cowan University

751-800

751-800

501–600

501–600

--

--

32

University of Southern Queensland

751-800

751-800

601–800

601–800

--

--

33

Australian Catholic University

801-1000

801-1000

401–500

501–600

--

--

34

Charles Sturt University

801-1000

801-1000

--




--

--

35

Southern Cross University

801-1000

801-1000

501–600

401–500

--

--

36

University of New England Australia

801-1000

801-1000

--




--

--

37

University of the Sunshine Coast

801-1000

801-1000

601–800

501–600

--

--
Australia Updates and Articles
Questions related to Australia
Showing 53 out of 53 Questions