Scholarships in Australia - Know Eligibility, Required Documents and More
As an international student, you have access to a range of grants, bursaries, and scholarships in Australia, all of which go a long way toward helping you fund your studies in Australia financially. Scholarships in Australia can also help by enabling you to work less hours overall, giving you more time for learning. Additionally, scholarships in Australia can assist with daily costs like housing, relocating, child care, and getting kids to and from school. With the money from your scholarship, you can, if you'd like, cover the entire cost of your tuition when you study in Australia. These scholarships in Australia are provided to you by the Australian Government, educational institutions, and a number of other public and private organizations. Students can submit their scholarship applications and inquiries to scholarship providers. The following is a list of the top scholarships for international students offered by Australia.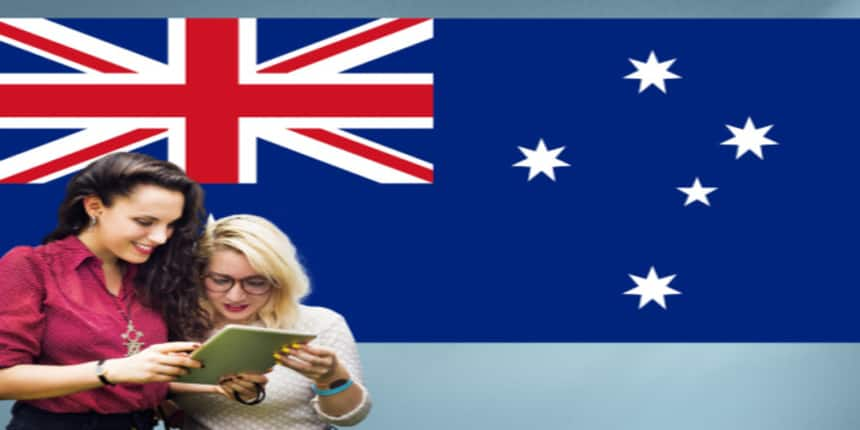 Scholarships in Australia offered by the Government
Australia Awards
The Australia Awards are one of many scholarships in Australia with the goal of promoting studies in Australia, knowledge sharing, educational connections, and enduring ties between Australia and its neighbors. This scholarship in Australia includes financial aid from the Department of Education, the Department of Foreign Affairs (DFAT), and the Australian Centre for International Agricultural Research (ACIAR). The Australia Awards Scholarship frequently covers tuition fees, one-way economy flights to and from Australia, living expenses, an introductory academic programme, student health insurance, and initial immigration fees. It also acts as a determining factor in the applicant's decision to live in Australia. The Australia Awards scholarship may also pay for pre-course English language instruction, extra academic support, fieldwork, and reunion trips, subject to prerequisites and funding.
Scholarships to study in Australia - Eligibility for Australia Awards
The following items are required for Australia Awards Scholarship applications:
The applicant must not be a permanent resident of Australia or New Zealand and must be a citizen or resident of one of the participating nations, such as Bangladesh, India, or Pakistan.

By February 1st, the scholarship's start date, the applicant must be 18 years old.

The minimum required English language scores are 6.5 IELTS, 78 TOEFL, and 58 PTE.

Must be able to enter the desired Australian university.

Must meet the requirements set forth by the Department of Home Affairs for an Australia visa.

Unless they have lived overseas for twice as long as they have resided in Australia, candidates cannot have previously received an Australia Award.
Scholarships in Australia - Documents required for Australia Awards
Authenticated copies of your birth certificate, authentic college transcripts, and graduation degree certificate, all with English translations (if necessary).

Legal proof of citizenship, certified (such as national identity card or passport).

A CV that clearly highlights work history, responsibilities, and achievements

A minimum of one academic and one supplemental referee report is required. Ph.D. or master's degree applicants who are involved in research are required to provide the evaluations of two academic referees.

Copy of TOEFL, PTE, or IELTS test results for the English language. The certificate needs to be good until January 1 of the scholarship year.

Proof that a potential supervisor has provided their in-principle permission for the study subject is required for PhD candidates (through email or letter communication).
Also read:
Destination Australia
The Australian Government finances eligible higher education providers to grant scholarships in Australia for local and international students to study in the regional areas of the nation. This programme is known as the Destination Australia Program (DAP). The scholarships from Destination Australia are awarded to students enrolled in Certificate IV programmes and PhD programmes at rural campus locations all around Australia for up to four years. They are worth up to $15,000 per student, per year. The Destination Australia Program supports initiatives that foster development and sustainability. This scholarship programme in Australia supports both domestic and foreign students who want to seek high standards in training, education, and research. Additionally, about 380 domestic and foreign students will be able to apply for this scholarship in Australia.
Scholarships in Australia - Eligibility for Destination Australia scholarship
The eligibility criteria for Destination Australia scholarship is as follows:
You must hold a bachelor's degree, bachelor's honors degree, graduate certificate, graduate diploma, master's degree, or doctoral degree from one of our partner institutions in addition to a residential certificate IV, certificate IV, accredited diploma, advanced diploma, or associate degree from another institution.

You must be a full-fee paying, unsponsored student.

A minimum grade point average of 75% is required at your previous academic level.

A valid student visa for Australia is required.

You must attend a regional university campus in Australia full-time.

You must keep living in a regional area of Australia.

To pursue tertiary education, you must go to a registered university.

The prerequisites for international students are a little different than those for domestic students.
Australian Government Research Training Program (RTP)
For both domestic and foreign students seeking Research Doctorate and Research Masters degrees, the RTP offers scholarships to study in Australia. The RTP took the place of the Research Training Scheme and International Postgraduate Research Scholarships as of January 1, 2017. Applicants must speak with their university about deadlines and applications for the Australian Government Research Training Program. Let us know more about the RTP scholarships for international students.
Under the RTP:
The beneficiaries receive an annual stipend of AUD 28,092 up to a maximum of AUD 43,882 in financial assistance.

Only 10% of an institution's RTP funding can be used to help international students.

Selections are based on performance, publications, academic research training, and academic merit.

The preference will go to those with publications and associated expertise.

Scholarships are good for at least three years for research doctorates and at least two years for research master's degrees.

There are no restrictions on applying to the Australian Government Research Training Program many times at the same university or at different universities.
A university may only provide an RTP Scholarship recipient one or more of the aforementioned forms of assistance:
An RTP Fees Offset pays the tuition costs that a higher degree by research (HDR) student would otherwise be responsible for. This calls for a university to cover the entire cost of the student's tuition. This is not a concession.

An RTP Stipend that assists students with living costs as they conduct research to advance their degrees.

RTP Allowances, which aid students in covering the additional costs related to pursuing a higher degree by research (HDR). Moving expenses for HDR students, printing an HDR thesis for academic publication, and health insurance for awardees and their dependents are all covered by this.
Contact a partner university directly to submit an application for a new RTP stipend, allowance, or fee offset. The universities are in charge of overseeing the RTP application, selection, and offer processes. Students can get more details about the RTP application process and critical deadlines by contacting the scholarship office at their intended university.
Scholarships in Australia - Eligibility for RTP scholarship
To be eligible for the RTP scholarships in Australia, you must:
Be an international postgraduate research student beginning or enrolled.

Possess a stellar academic record and strong research potential.

Possess an unconditional offer of admission, be enrolled in a PhD or master's by research programme, or have an unconditional offer of admission.
Documents required to be submitted for RTP scholarships in Australia
Academic transcripts: Current students who have previously attended another university must include copies of their transcripts with their RTP application (even if you have already provided them with your application for entry into the degree).

Evidence of publications, artistic or musical output, and work history. If we can't verify your articles, they won't be taken into account for your application.

English language requirements: Results of English language proficiency tests like the IELTS, TOEFL, or PTE won't be taken into consideration when evaluating your scholarship application. The admissions office may require these documents to be submitted with your admissions application.

Documents that have been scanned - The University accepts photocopies of supporting materials for RTP applications as well as digital files for online applications for admission to study programmes.
Provider scholarships in Australia
Australian educational institutions routinely offer scholarships to deserving international students. Speak with the admissions department or the international office at the provider you are applying to for more advice and details. Applications must be submitted directly to the scholarship giver, whose institution or group sets all eligibility standards. Students from all nationalities are eligible for a number of scholarships for international students in Australia.
University of Sydney International Scholarships
Applicants who meet the requirements to enroll in the University of Sydney's Master by Research or Postgraduate Research Degree programmes are encouraged to apply for the University of Sydney International Scholarship (USydIS). For up to three years, the USydIS will cover both living expenses and tuition, with the possibility of an additional semester for PhD candidates.
Macquarie University International Scholarships
When enrolling in undergraduate or graduate programmes at the Macquarie University North Ryde campus, exceptional students may qualify for a portion of their tuition expenses to be reimbursed by the Vice-International Chancellor's Scholarship. The award might be between $1,000 and $10,000 AUD.
Griffith Remarkable Scholarships
The Griffith Remarkable Scholarship is offered to outstanding candidates for undergraduate and postgraduate coursework programmes at Griffith University. The scholarship will cover half of the program's total tuition costs; the remaining half is due when the course is finished.
University of Melbourne Graduate Research Scholarships
The Graduate Research Scholarship was created by the University of Melbourne and is awarded to the best local and international research students. The scholarship provides overseas students with a living allowance, relocation aid, tuition waivers, and health insurance.
Adelaide Global Excellence Scholarships for International Students
International students who are beginning undergraduate and postgraduate study and who have excelled academically in previous courses are recognised with the University of Adelaide Global Academic Excellence Overseas Scholarship, a highly competitive award. The scholarship pays for half of the tuition.
Flinders International Postgraduate Scholarships
Eligible candidates are awarded Flinders International Postgraduate Research Scholarships to pursue a full-time research higher degree at Flinders University for up to two years for a Research Masters degree and up to three years for a Research Doctorate degree (FIPRS). The scholarship covers overseas students' living expenses, relocation costs, and travel costs in addition to their tuition.
Charles Darwin University Vice-Chancellor's International High Achievers Scholarships
A small number of 25–50 percent tuition fee scholarships are available for international students with a record of academic distinction and excellent achievement who want to start an undergraduate or postgraduate coursework degree at Charles Darwin University.
UNSW International Scholarships
The university provides a range of scholarships and grants to help international undergraduate and postgraduate coursework students who are starting full-time study at UNSW. While some scholarships only cover a portion of your tuition, others may cover the entire cost of your study.
Monash University International Merit Scholarship - Monash University
During the degree programme, this grant offers a $10,000 annual tuition fee waiver. It is offered to qualified undergraduate and graduate students based on their academic standing. This scholarship does not require a separate application. This is one of the Australia university scholarships available to international students.
You may also like to read:
Frequently Asked Question (FAQs) - Scholarships in Australia - Know Eligibility, Required Documents and More
Question: Does Australia offer full scholarships?
Answer:
International students can apply for fully financed Australia Awards Scholarships. This scholarship covers all tuition costs, travel expenses, living expenses, establishment costs, and more for undergraduate, master's, and doctoral studies.
Question: How much percentage is required for scholarships in Australia?
Answer:
A minimum 85 percent grade in your previous degree or high school is required. Also, for scholarships in Australia, you should have received an offer of admission from the institution and satisfied the general eligibility and English language requirements for the programme you are applying for.
Question: Which Australian university offers the maximum scholarships in Australia?
Answer:
One of Australia's most generous scholarship programmes is provided by Monash University.
Question: Do you pay back scholarships in Australia?
Answer:
One of the best kinds of financial aid is a scholarship because there is no repayment required. Your education will be paid for with the scholarship money. You can use scholarships to support your academic endeavors.
Question: What happens if I lose my scholarships in Australia?
Answer:
Students who lost their scholarship because they didn't meet the requirements frequently have the chance to challenge the decision to cancel the award. Ask the scholarship provider if there is an appeals procedure, and then adhere to the guidelines precisely and as quickly as feasible.