Do backlogs and gap years affect your study abroad plans - Now that you are looking to study abroad, you should know what backlogs and gap years are. So let us start by explaining what backlogs and gap years mean and we will talk further in the article how backlogs and gap years can affect your plans of studying abroad. Basically backlogs are subjects you were not able to pass/complete in your degree in the first attempt and gap years are the break you took between two academic degrees because of whatever reasons like family situations, travel, entrance exam preparations, etc. Backlogs, visa and gap years have an impact on your study abroad plans whether it is in the US, Canada, UK or Australia. We will discuss this in the article.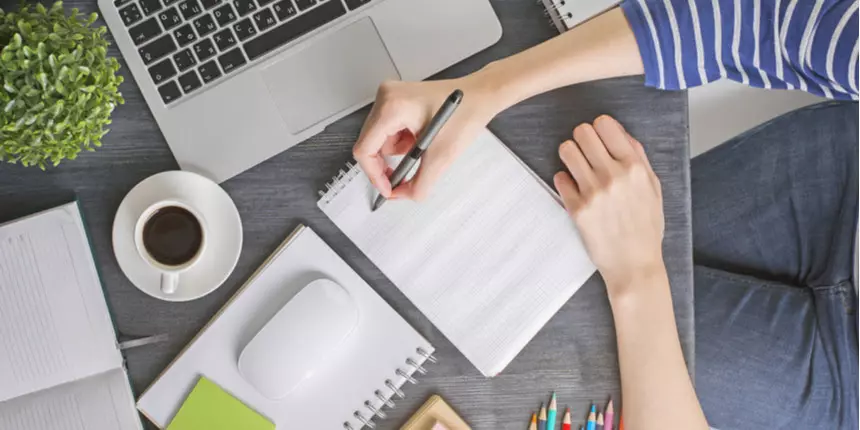 Do Backlogs And Gap Years Affect Your Study Abroad Plans
What are backlogs in studies?
Basically, a backlog is an exam in your academic degree that you could not pass in the first attempt. If you decide to drop a course or do not appear for a particular subject in a particular semester, that also can be considered a backlog. In order to clear that backlog, you have to necessarily appear for that particular course the next time so that you can obtain an all clear degree from the university. In case you were absent in a particular exam due to a genuine reason like sickness, accident, or any other, do inform your institution so that they mention" absent" in the score section of the course and not "zero". A "zero" in the score column would mean a backlog and not "absent".
What is a gap year?
A gap between two academic degrees is known as a gap period or gap years. There could be many reasons for a gap year. It could be work, travel, preparation for entrance exams/skill development, or an emergency. Gap years can have an impact if you intend to work or study abroad.
Popular exams to study abroad:
Do backlogs and gap years affect your study abroad plans?
Both gap years and backlogs can have an impact on your candidature when you are applying to foreign universities for your further studies, but not necessarily in a negative way. While it is important to understand that tier 1 universities do not consider gap years and backlogs favourably as they are highly competitive and look for candidates who have had a flawless academic record. While it is true that tier 1 universities prefer students with a clean history, it is not that you do not have a chance at studying abroad just because you have had backlogs or gap years. There are many universities that do not look at backlogs and gap years and just consider the overall profile of a student. So consider will backlogs affect study abroad before making your university application.
More importantly, gap years do not appear in the final marksheet if you clear all your backlogs before the final examination. However backlogs affect CGPA because even if you have cleared your backlogs, it will not reflect in your CGPA.
How does gap year affect visas?
You can easily cover up for the gap year when applying for a student visa by providing experience certificates, medical certificates, proof of participation, course certificates, etc. If you are wondering does gap year affect visa applications, then there is a way out of this situation.
Acceptable gap for studying in the USA
| | |
| --- | --- |
| Course | Acceptable gap |
| Diploma | 1 year |
| Undergraduation | 2 years (for entrance preparation) |
| Post graduation | 1 year |
How can you balance your backlogs?
While it is true that backlogs do have an adverse effect on your profile, there are ways by which you can balance the effects of backlogs. Engage in projects, internships, research, etc. related to the backlog subject and increase and showcase your practical skills in that particular subject. Also, prepare well for your GMAT/GRE, whichever one you are planning to take. A good GMAT/GRE score works really well for your profile building. Also, ensure there are no active backlogs when you are applying for a particular university. In case you have an active backlog during your university application, you will receive a conditional offer letter and your admission confirmation will depend on clearing of your backlog before starting of the said program.
Best countries to study abroad:
How can you justify your gap years?
You can very well justify your gap years with activities that promote profile building like practical experience, volunteer activities, etc, You can also justify your gap years with reasons pertaining to medical or family emergencies. Having said this, an important point to be noted is that tier 1 universities mostly consider candidates who do not have backlogs or gap years unless they are able to back it up with a strong profile. Another way out is to look for tier 2 or tier 3 universities that do consider students with gap years or backlogs. Also, looking out for private universities is a more viable option than public universities as private universities give more consideration to students with gap years or backlogs.
How are backlogs counted?
The way backlogs are counted varies with each institution. While some consider the number of attempts to clear a subject you have failed in as backlogs, others will take into account the number of subjects you have failed in to calculate the number of backlogs.
Australia considers the number of attempts as backlogs while the US and the UK consider the number of subjects as backlogs.
Destinations accepting backlogs
The UK and New Zealand are some of the study gap acceptable countries. These are some of the lenient countries that accept students who have a gap year history. You can make it to a British or a New Zealand university on the basis of a strong profile even if you have had gap years in the past.
There is no denying that backlogs and gap years do affect your study abroad plans. However, there is a way to get around them so that you can still pursue your dreams to study abroad.