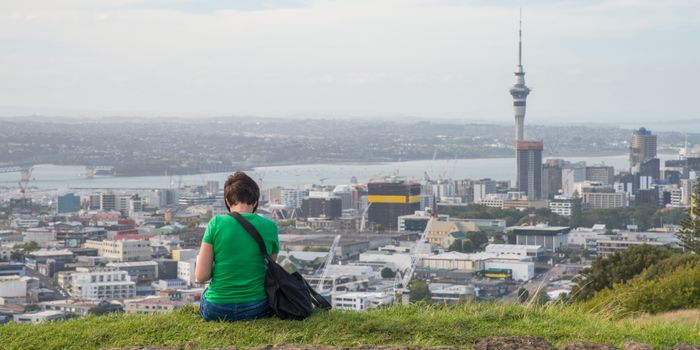 Admissions Open Now
University of London
Apply
Study in New Zealand- Historically, New Zealand was considered one of the last major landmasses settled by humans. Presently, not only its natives but over 1,30,000 international students have been aspired to travel and pursue their higher studies in New Zealand (statistics of 2017) as it is one of the fastest growing study abroad destinations in the world for varied grounds. A major reason behind the increasing popularity of universities of the 'land of the long white cloud' among international candidates is the availability of world-class education and international exposure at an affordable cost as compared to education hubs in the USA and Australia, irrespective of courses. To cite an example, the tuition fee for an MBA programme in New Zealand will cost between NZD25,000 - 45,000, whereas the same programme from Australia would cost around AUD50,000 while that from the USA would demand a whopping USD 65,000. Having said that, the country also boasts of some illustrious universities like The University of Auckland, University of Canterbury and University of Otago, among the rest. Statistically, there are eight state-funded universities, 16 Institutes of Technology and Polytechnics (ITPs) and approximately 550 Private Training Establishments (PTEs) in New Zealand. Typically, the language of instruction in NZ educational institutions is English which makes it feasible for the majority of students across the world pursue study in New Zealand. The ITP's and PTE's offer diploma, certificate, and vocational courses. While ITP courses are degree level, PTE's offer certificate and diploma courses in specific vocational programmes. If one is planning to study in New Zealand, he/she should start with an in-depth research pertaining to the universities in the Kiwi nation. Candidates must pen down all the important aspects including offered courses, admission deadlines, lifestyle, logistics etc. Once the university is finalised, the next stage is to understand the New Zealand admission cycle. The admission cycle of New Zealand comprises the entire process right from research to the start of the session. Careers360, in this article, vividly projects the admission cycle of New Zealand including the visa cycle, top 20 universities, scholarships, eligibility etc that will aid in planning study in New Zealand.
Study in New Zealand: Country Introduction
Apart from being one of the developed countries, New Zealand is a beautiful island country situated to the east of Australia in the Pacific ocean. Renowned for the flightless bird kiwi, volcanoes and hot water springs; New Zealand is predominantly urban with a major concentration in Auckland, Christchurch, Wellington, and Hamilton; ranks highly in international comparisons of national performance, such as health, education, economic freedom and quality of life. Wellington in the Northern Island is the capital city. With its unique tradition, culture, welcoming people and folklores, New Zealand is an established hotspot of activities with something for everybody. Students get to indulge in a number of activities. Divided into a north and south island, New Zealand's climate is predominantly temperate maritime. Popular destinations include Lake Tekapo, Hawke's Bay, the Southern Alps, Tasman glacier. Life in a country like New Zealand is peaceful and provides the right stimulus for an enlightening education. According to the Global Peace Index (GPI) 2017 ranking, New Zealand has bagged the second most peaceful place to live. The country is coming up as a study destination as it offers education at par with the western countries and at an affordable cost.