MCAT Sample Papers 2018 - Conducted by AAMC®(Association of American Medical Colleges), the MCAT2018 sample papers cover all the sections that are included in the MCAT exam. The official sample papers of MCAT 2018 is made available for download. However, the MCAT sample papers 2018 and practice sets are not available for free. Prospective test takers who wish to take practice tests for MCAT will be able to do the same only after making stipulated payments (prices are mentioned on website) to AAMC, the conducting body of MCAT. In this article, aspirants would be able to get information on the MCAT sample papers 2018 which would include question pattern, purchase procedure and types of questions available.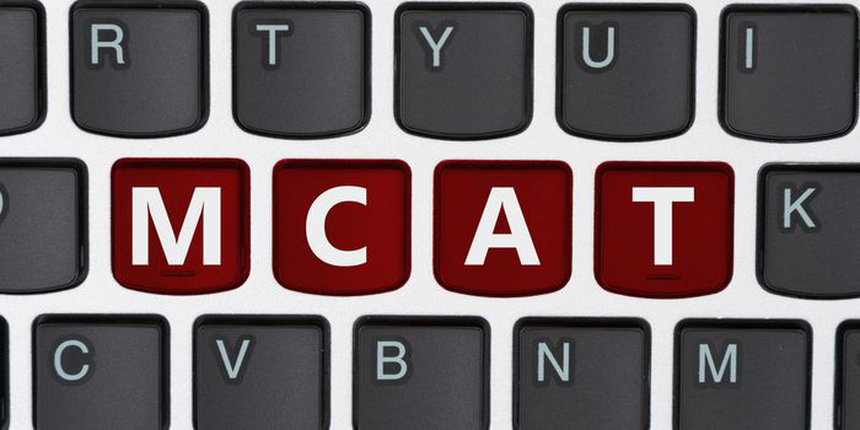 There are 11 comprenhensive exam prep products pertaining to MCAT 2018 or practice tests of MCAT 2018 that an aspirant can take to ace the MCAT examination. Following are the contents of the MCAT 2018 sample papers:
MCAT Sample Papers 2018: What is inside?
The Official Guide to the MCAT exam and Online Practice Questions

MCAT Prep Complete Bundle

MCAT Prep Online-Only Bundle

MCAT Question Pack Bundle

MCAT Section Bank

MCAT Question Packs

Online Practice Questions from the Official Guide

MCAT Practice Exams- Three (3) full-length MCAT practice tests 2018

MCAT Sample Test – One (1)
According to the sample papers of MCAT 2018, each practice/mock test contains 230 questions, and mirrors the actual MCAT exam in both length and functionality. When an aspirant takes the practice exam, he/she will receive a scaled scoring information, so that one will have an idea of how he/she might perform on the actual day of MCAT exam.
MCAT 2018 Syllabus– MCAT (Medical College Admission Test) evaluates the problem solving skills, critical thinking, and knowledge of natural, behavioral, and social science concepts and principles of a candidate required to the study of medicine. There are four main test sections of MCAT syllabus 2018. They four sections are listed below:
Biological and Biochemical Foundations of Living Systems

Chemical and Physical Foundations of Biological Systems

Psychological, Social, and Biological Foundations of Behaviour

Critical Analysis and Reasoning Skills
The total duration of MCAT is 6 hours 15 minutes and the total seated time is 7 hours and 27 minutes. The four sections of MCAT exam cover a total of 472 to 528 marks.
MCAT Sample Papers 2018: How to get access?
Candidates will first have to sign into the MCAT account in order to have access to MCAT 2018 sample papers. If a candidate does not have MCAT account, he/she needs to register. Moreover, in order to open a MCAT account, one will need to register for a User ID and Password provided by AAMC. Once that is done, the User ID and Password will be required to register for MCAT as well as maintain the account for future correspondence.
MCAT is a standardised test taken for admission to medical institutes in the US, Canada and a few other countries. Aspirants who are planning to apply to health professional institutes can appear for MCAT exams. However, if aspirants are not applying to a health professions school, or currently enrolled as a medical student other than MBBS degree course, they may have to obtain "special permission" from the exam authorities to register for the exam. As per the MCAT eligibility criteria 2018, if an aspirant holds an MBBS degree or currently pursuing an MBBS programme he/she will be eligible to undergo the registration process of MCAT 2018 without seeking any special permission from the AAMC.
Questions related to MCAT
Showing 99 out of 99 Questions