MS or MBA Abroad After Engineering - For students who have completed a degree in engineering and are contemplating what to study after it, they have a wide range of courses to choose from. Students can opt for either of the two fields- MS or MBA in the US, UK, Canada, etc., or other countries after completing their engineering course. An MS degree is an ideal option if you want to progress in engineering or an engineering-related industry. An MBA at a prestigious foreign university is another option if you want to improve your management and leadership skills rather than continuing with a technical degree.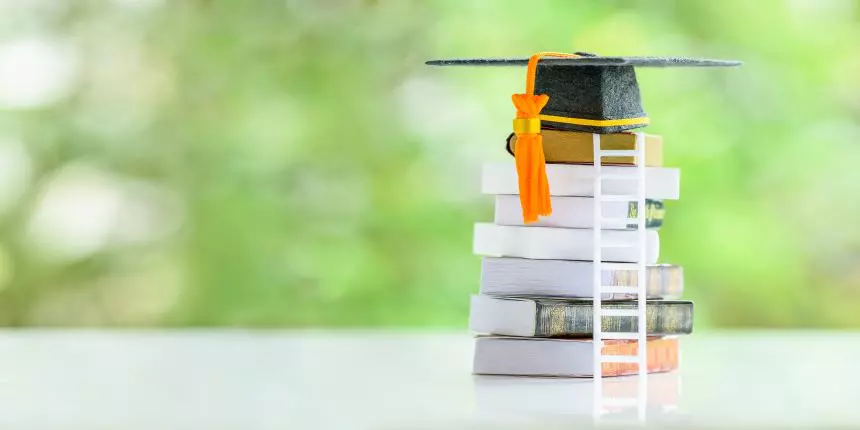 MS or MBA Abroad After Engineering
Traditionally, engineering students have been known to opt for MS related courses for further knowledge and insights into the subject. However, in the last couple of years, a large number of students are increasingly opting for management related courses owing to the assimilation of management strategies in all areas of work.
Here we bring you some points that highlight the essential differences in the courses in terms of requirements and monetary aspects to help you decide on whether to do MBA or MS after engineering. Read further to know whether you should pursue an MS or MBA abroad after engineering.
What to pursue after Engineering?
An MS or Master of Science is an academic degree that is based on the scientific learning of a subject. An MS course enhances your understanding of a field through a micro level subject analysis. So, if you opt for an MS in abroad after engineering in Civil course might include subjects like Construction, Geomatics, Geotechnical, Infrastructure Materials, Structural and Transportation, among others. However, being technical in nature, more often than not an MS course is applicable only for those who have prior study or work experience in the field. So, to pursue an MS degree in computer science the student should ideally have an undergraduate degree in the same. While many universities do not have any strict requirements of a bachelor's degree in the same course, the course specifics do demand prior knowledge of the same.
Unlike for MS after engineering in abroad, students are not essentially required to have prior technical knowledge to pursue an MBA. In fact, business schools have one of the most diverse class profiles among all subjects.
Qualifying exams for MS Abroad
If the candidate is interested in pursuing MS in abroad after engineering then they must attempt the GRE exam. In most of the universities and colleges, the course of instruction will be held in English language. So, along with the GRE exam, the candidates have to attempt any one English proficiency tests like TOEFL, PTE, IELTS, DET, etc. whichever is acceptable by the institution.
Qualifying exams for MBA abroad
Students who want to pursue an MBA for higher studies after engineering in abroad, need to qualify few exams for MBA abroad. For MBA, most of the colleges or schools ask for the GMAT exam. Now-a-days, the business schools accepting GRE scores for admission are also widely increasing. Depending on the university requirement the candidates can choose either GRE or GMAT exams to study abroad after engineering. Apart from these exams for MBA abroad, the candidate must attempt the English language proficiency tests such as IELTS and TOEFL for admission and visa purposes.
Work experience for MS or MBA abroad after engineering
When it comes to work experience, it is not necessary to have work experience if you are planning to do MS after engineering. However one of the most important factors to consider while aiming for an MBA degree abroad is work experience. Most of the top business schools across the world require work experience for entry into their MBA classes. While some schools do not demand it, the selection procedure reflects that the majority of the students have work experience. 3 to 5 years of work experience is one of the admissions criteria in some business schools.
Top 5 business schools with work experience requirement:
| | | |
| --- | --- | --- |
| University | Country | Work experience |
| | US | 3-5 years |
| | UK | 1-6 years |
| | US | 5-6 years |
| Stanford Graduate School of Business | US | 4 years |
| Insead | France / Singapore | 1-6 years |
While work experience is a requirement in the majority of MBA programmes, it is not imperative in MS courses. MS courses do not demand or require prior experience as the focus is more on the academic qualification and research work of the applicant. So, if you have an undergraduate degree in engineering and want to go for Masters directly after that, an MS course would be more advantageous and easier to get into than an MBA programme abroad.
Cost of the MBA Courses and MS Courses
One important factor to consider when deciding to pursue MS or MBA abroad after engineering is the cost of the course. More often than not, pursuing an MBA is also seen as an investment. Hence, the return on investment is a big factor while considering whether you want to pursue MS or MBA abroad.
If we consider the cost of pursuing MBA and MS programmes in the USA, we find that while the cost of studying MS can be in the range $40,000 - $120,000, the cost of an MBA in the US will be about $60,000 per year.
The table below shows the cost of pursuing MS degree in top universities of USA:
| | |
| --- | --- |
| Name of University | Average tuition fees per year in USD |
| | 54,000 |
| Stanford University | 35,000 |
| Harvard University | 44,000 |
| | 52, 500 |
| | 41,000 |
| University of Pennsylvania | 40,000 |
| Northeastern University | 24,000 |
Cost of MBA courses in the US
| | |
| --- | --- |
| Name | Average Tuition Fees in USD |
| Stanford Graduate School of Business | 81,400 |
| Harvard Business School | 77,400 |
| Columbia Business school | 64,700 |
| Booth School of Business | 72,000 |
| | 72,400 |
| Columbia Business School | $65,988 |
| Wharton School | 73,000 |
| | 73,400 |
| Kellogg School of Management | 75,000 |
| MIT Sloan School of Management | 77,200 |
Passion for the subject
Before deciding whether to pursue an MS or MBA abroad, the most important thing to consider is your passion. If you have a more technical bent of mind and want to do further research in your subject then an MS course is the best option for you. However, if you were always inclined toward the managerial aspects of work like planning for a project or managing a team for its implementation, then an MBA degree would be best for you.
Explore the study abroad destinations
Work opportunities and salaries
You can rest assured that doing an MBA or MS degree will fetch you a good job with an attractive salary after finishing your course. The salary will depend on factors such as job title, your specialization, job title, and years of experience. However, those with an MBA degree will earn higher salaries than those with an MS degree, particularly at the entry level. According to the annual survey by Bloomberg, the average salary of those who complete their MBA increased by over 85% compared to the salaries they were earning before their MBA degree. However this should not be the sole determining factor in choosing MBA after your engineering degree, you should choose based on your interest.
The issue of choosing between an MS and an MBA course becomes a dilemma when you can pursue both an MBA and an MS after studying engineering. If you wish to develop business or management skills, join a professional network, want a good pay package, or one day run a company, an MBA degree is definitely for you. But if you wish to become an expert in a particular field, then an MS degree would be more suitable. A master's degree is ideal for those who want to become an expert in a particular field.