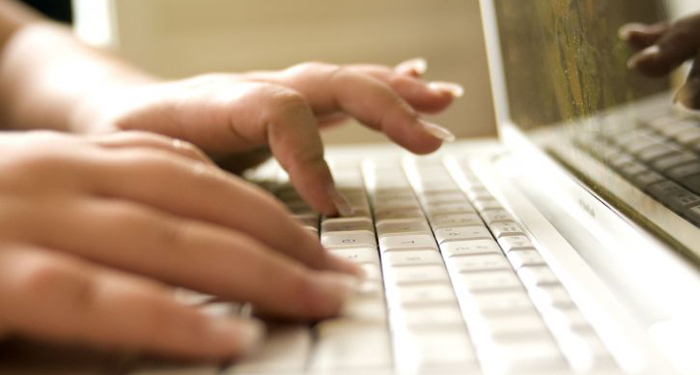 USMLE Step 1 – United States Medical Licensing Exam (USMLE) Step 1 is the first step of the three-step examination for medical licensure in the United States. The USMLE Step 1 attempts to test the candidate's knowledge on foundational concepts of medicine and its medical practice. USMLE step 1 evaluates the aspirants understanding and ability to apply essential concept of sciences to medicine practice. The step also tests the understanding of principles and mechanisms which are responsible for health, diseases and therapy modes. USMLE is governed by an 80-member board that which includes members from the Federation of State Medical Boards (FSMB), National Board of Medical Examiners (NBME) and the Educational Commission for Foreign Medical Graduates (ECFMG) as well as representatives from different organizations. International USMLE 2018 aspirants have to apply to the ECFMG to take their USMLE Step 1.
According to the USMLE eligibility criterion, international candidates aspiring to take the USMLE 2018 Step 1 should be either pursuing or have completed their MBBS from a medical college listed in the World Directory of Medical Schools. The other important criteria are listed below.
USMLE Step 1 Eligibility Criteria 2018
The aspirant should be either pursuing or be a graduate of a medical school outside of the US and Canada, which is listed in the World Directory of Medical Schools.

Meets ECFMG certification eligibility criteria.

Must meet eligibility requirements at time of application.
Before deciding on a test date for USMLE 2018 Step 1, aspirants have to choose an eligibility period. Once the eligibility period is selected, the candidates then have to select their USMLE step 1 test date. The USMLE step 1 has to be taken within the eligibility period chosen. The USMLE step 1 eligibility period is three months. However, according to USMLE guidelines, eligibility period for first week of January or major holidays will not be available.
International candidates aspiring to apply for the USMLE step 1 have to apply for an ECFMG certification. Educational Commission for Foreign Medical Graduates (ECFMG) evaluates the international medical graduates aspiring to pursue a residency programme in the USA. After the candidate has applied for ECFMG certification, they can initiate the USMLE registration process through the Interactive Web Applications (IWA).
The international medical graduates planning to take the USMLE 2018 Step 1 are required to choose a three-month eligibility period. They can take the USMLE step 1 within the chosen eligibility period. The aspirants have to take care that the eligibility period chosen should not be between the first fortnight of January and or on major holidays.
Prometric is the testing partner for USMLE 2018. Aspirants can select their country of choice for USMLE 2018 Step 1. To choose and book a specific test centre for USMLE 2018 step 1, international aspirants have to visit the Prometric website.
The application fee for USMLE step 1 2018 is $910. An additional surcharge depending on the country of examination of $0-$365 has to be paid. Additionally, international medical graduates have to pay $65 for ECFMG certification.
The single-day exam, USMLE Step 1 has multiple-choice question. The exam is divided into seven 60-minute blocks is of 8 hours duration. Each block will have a minimum of 40 questions and the total seven blocks should not have more than 280 questions.
Download the official USMLE Sample paper
USMLE Step 1 Pattern
| | | |
| --- | --- | --- |
| Test | Pattern | Duration |
| Step 1 | Computer-based test covering 280 MCQ questions. | 8 hours |
The qualifying marks required in USMLE 2018 Step 1 is 194.
The USMLE Step 1 questions can be grouped into 18 prime areas. They focus on basic concepts and principles important across organ-systems or within individual organ-systems. The examination covers topics related to the traditionally defined disciplines such as: These are as follows:
Anatomy

Behavioral Sciences

Biochemistry

Biostatistics and Epidemiology

Microbiology

Pathology

Pharmacology

Physiology
The following interdisciplinary areas are also covered in the USMLE 2018 step 1:
Genetics

Aging

Immunology

Nutrition

Molecular and Cell Biology
The table below showcases the Step 1 test items. The test items are grouped in two parts; system and process. Specific weightage is given to the covered areas under these two divisions. The table below reflects the weight given to each of these subject areas:
USMLE Step 1 Syllabus
System

Range

General Principles of Foundational Science

15% – 20%

1. Immune System

2. Blood & Lymphoreticular System

3. Behavioral Health

4. Nervous System & Special Senses

5. Skin & Subcutaneous Tissue

6. Musculoskeletal System

7. Cardiovascular System

8. Respiratory System

9. Gastrointestinal System

10. Renal & Urinary System

11. Pregnancy, Childbirth, & the Puerperium

12. Female Reproductive & Breast

13. Male Reproductive

14. Endocrine System

60% – 70%

1. Multisystem Processes & Disorders

2. Biostatistics & Epidemiology

3. Population Health

4. Social Sciences

15%– 20%

Process

Range

Normal Processes

10% – 15%

Abnormal Processes

55% – 60%

Principles of Therapeutics

15% – 20%

Other

10% – 15%
USMLE Step 1 Physician Competencies
| | |
| --- | --- |
| Competency | Range |
| Medical Knowledge/Scientific Concepts | 55% – 65% |
| Patient Care: Diagnosis |   |
| History/Physical Examination |   |
| Laboratory/Diagnostic Studies |   |
| Diagnosis |   |
| Prognosis/Outcome |   |
| 20% – 30% |   |
| Patient Care: Management*** |   |
| Health Maintenance/Disease Prevention |   |
| Pharmacotherapy |   |
| 15%-20% |   |
| Communication |   |
| Professionalism | 2%–5% |
| Practice-based Learning and Improvement | 4%–8% |
USMLE Step 1 test results are declared 3 – 4 weeks after the exam date. Though the exam does not have any exact total score, the examinees have to score a minimum marks to qualify. The minimum score required in USMLE is 194.
USMLE Step 1 number of attempts and sequence
An aspirant can take the exam only three-times within a 12-months. In case the aspirant wants to take more than four attempts, there has to be 12-month gap between the first and next attempt and an at least six-months gap between the previous attempt.  Aspirants who have passed a USMLE step are not allowed to retake the examination. Candidates are not eligible to retake a Step or Step Component if they already taken the six or more prior attempts for Step or Step Component. This includes incomplete attempts. The US state medical records require that the aspirants complete all the steps within a period of seven years.
Aspirants who meet the eligibility can take the USMLE Step 1, Step 2 CK and CS in any sequence. However, Step 3 can only be taken once the candidates clear the USMLE step 1, step 2 CS and CK.
Also, read: