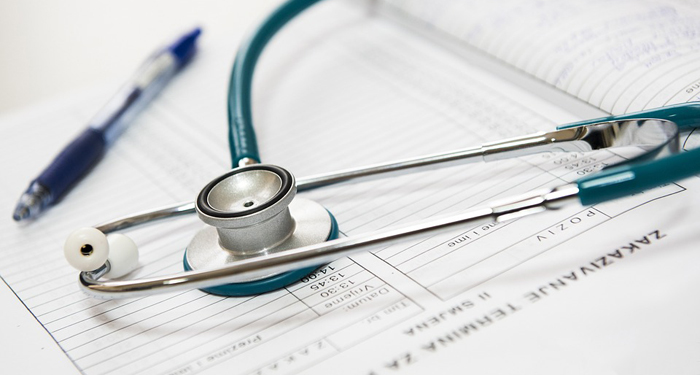 USMLE Step 2 - The second step of the United States Medical Licensing Examination is USMLE Step 2. This step (USMLE 2018 Step 2) is conducted in two phases – Clinical Knowledge (CK) and Clinical Science (CS). The Clinical Knowledge (CK) is conducted as a paper-based exam. The Clinical Science(CS), on the other hand, is a simulated patient care test which includes standardised patient care.
The USMLE STEP 2 evaluates the aspirants ability to apply medical knowledge, skills, and understanding of clinical science learned at medical school which are essential for patient care especially on emphasis on health promotion and disease prevention.
The Step 2 of USMLE is a screening test for candidates who aim to practice medicine in the USA. The USMLE Step 2 is conducted by the Federation of State Medical Boards (FSMB) and the National Board of Medical Examiners (NBME). Aspirants can refer to this article to know all about USMLE 2018 Step 2 and related topics such as exam pattern, eligibility criteria, syllabus, and application details.
USMLE 2018 Step 2 Eligibility Criteria
International aspirants of USMLE 2018 Step 2 are required to first fulfil ECFMG the USMLE eligibility criteria.
The eligibility criteria for both the USMLE Step 2 exams (CK and CS) are:
Aspirant should either be enrolled in or be a graduate of a medical institution present outside the US and Canada as well as listed in the World Directory of Medical Schools

Aspirant should meet the eligibility criteria of ECFMG certification

Aspirant should also meet the eligibility requirements mentioned at the time of application
There are no specific test dates for the USMLE Step 2 exams. Students may choose a date which falls within the three-month eligibility period. One important aspect to remember while choosing a test date is that USMLE 2018 test cannot be taken in the first week of January or on major holidays. The candidates are required to go to the USA to take the USMLE step 2, thus the eligibility period for USMLE Step 2 CS is 12 months.
USMLE Step 2 Application Process
Before applying for the USMLE Step 2 the aspirants are required to get an ECFMG certification. Aspirants can Register for USMLE Step 2 CK and CS through the Interactive Web Applications (IWA). Aspirants are required to select a three-month eligibility period to take the USMLE Step 2 CK. The aspirants should however plan their preparation in such a way that the chosen eligibility period should not be between the first 14 days of January and or on major holidays. If the aspirant is not able to take the USMLE Step 2 exam within the chosen eligibility period, then s/he will be required to apply fresh with a new application and fee. The application fee for USMLE step 2 is non-refundable.
The application fee for USMLE Step 2 2018 (CK and CS)
| | | |
| --- | --- | --- |
| USMLE Stages | Application through | Application fees |
| CK | | $910(Surcharge-$170-$210 depending on the country |
| CS | | $1,565 |
The Clinical Knowledge (CK) component of USMLE 2018 Step 2 is a multiple-question-based exam aiming to evaluate an aspirants knowledge in clinical science and its practice. This single-day exam  is completed in 9 hours and is completed in eight 60 minute blocks/sections. Each section has a maximum of 40 questions and the total questions in the CK paper cannot exceed 318.
The USMLE Step 2 CK can be taken in a number of countries around the world while USMLE Step 2 CS can be only taken in the USA.
USMLE Step 2 CK Exam Pattern
| | | |
| --- | --- | --- |
| Test | Pattern | Duration |
| CK | Computer based test covering 350 MCQ questions. | 9 hours |
Like USMLE Step 1, USMLE Step 2 CK also covers 18 major areas or subjects. Here, the sections focusing on individual organ systems are subdivided according to normal and abnormal processes.
The minimum passing scores in USMLE 2018 Step 2 CK is 209.
System

Range

General Principles of Foundational Science

1% – 3%

Immune System

85% – 95%

Blood & Lymphoreticular Systems

Behavioral Health

Nervous System & Special Senses

Skin & Subcutaneous Tissue

Musculoskeletal System

Cardiovascular System

Respiratory System

Gastrointestinal System

Renal & Urinary Systems

Pregnancy, Childbirth, & the Puerperium

Female Reproductive System & Breast

Male Reproductive System

Endocrine System

Multisystem Processes & Disorders

Biostatistics & Epidemiology/Population Health
Interpretation of the Medical Literature

1%-5%
USMLE Step 2 CK: Physician Task/Competency Specifications     
Competency

Range

Medical Knowledge/Scientific Concepts

10% – 15%

Patient Care: Diagnosis

40% – 50%

History/Physical Examination

Laboratory/Diagnostic Studies

Diagnosis

Prognosis/Outcome

Patient Care: Management

30% – 35%

Health Maintenance/Disease Prevention

Pharmacotherapy

Clinical Interventions

Mixed Management

Surveillance for Disease Recurrence

Professionalism

3% – 7%

Systems-based Practice/Patient Safety

Practice-based Learning
USMLE 2018 Step 2 CS
The Clinical Skills (CS) examination is one of the components of USMLE Step 2 which uses standardized patients to test the aspirants ability to collect medical information from patients, physically examine them as well as communicate their findings to the patients and their colleagues.
The USMLE 2018 Step 2 CS tests candidates' ability to work in an actual medical environment by making them address health issues of standardised patients. Each aspirant has to evaluate 12 patients. He aspirants are allotted a 15 minute time period for each of the patients. Not all patients will be physical examinees, aspirants would deal with some of these test patients over phone as well. The format of USMLE Step 2 CS will be explained to the aspirants through an on-site orientation.
Once the aspirant has met with or spoken to the test patients, they get a 10 minute time to complete their patient notes post which they would record their most likely diagnosis as well as findings to support their diagnosis.
USMLE Step 2 Exam Pattern
Step

Pattern

Duration

CS

1. 12 patient cases with 15 minutes for each patient and 10 minutes to record each patient note.

2. Held across six test centres in the US

8 hours
The USMLE Step 2 CS is held at six centres across the USA. The results are announced as either a pass or fail.
The CK component of the USMLE 2018 Step 2 is scored. Though there is no total marks for USMLE 2018 aspirants, test-takers have to secure the minimum qualifying marks. The minimum score for USMLE Step 2 CK is 209. For Step 2 CS, candidates are either declared Pass or Fail.
Also Read: