Thiel Fellowship- Candidates with a creative bent of mind may apply for the Thiel Fellowship. The fellowship was founded in 2011 by Peter Thiel, a technology entrepreneur and investor. The Thiel Fellowship Scholarship has a grant amount of $100,000 and covers a two-year program. The fellowship is open to young people who are 22 years or younger with a penchant for building new things. A key feature of the scholarship is the award recipient has to skip or stop out of college to receive the fellowship. Also, read about TOEFL scholarships 2023 here.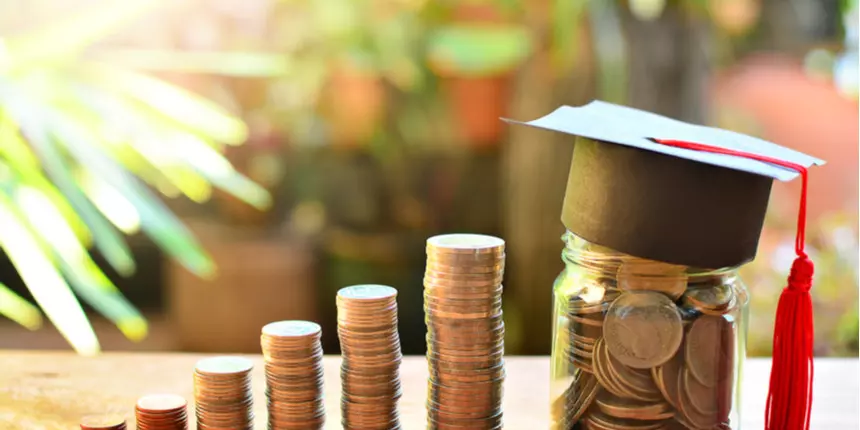 Thiel Fellowship - Eligibility, Application Form Process, Deadline & FAQs
What is Thiel Fellowship
Created by the billionaire Peter Thiel through the Thiel Foundation. As part of Thiel Scholarship students aged 22 or below who are school dropouts and have ideas to pursue other work. It could be a scientific research, beginning a startup, and working on a social movement. This is an annual award. Selected candidates are granted $1,00,000 over two years along with related guidance and resources. It is about 83 lakhs in INR. Some of the popular people who received Thiel fellowship include Dylan Field (Figma), Ritesh Agarwal (OYO Founder), Vitalik Buterin (Ethereum), and Boyan Slat (The Ocean Cleanup).
Thiel Fellowship At a Glance
Peter thiel Scholarship is granted to around 20-30 individuals every year.

Thiel fellowship acceptance rate is 0.1% indicating that it is highly competitive.

The fellowship is not limited to software engineers, as some assume it to be. In fact, it is open to any "young people who want to bring their ideas to the world."

The application form for Thiel Fellowship 2023 is open year-round. So one may apply whenever they feel like it.

To accept the Thiel fellowship scholarship, the recipient has to drop out. This holds true even for school-goers.

Also, Thiel Fellowship winners 2023 don't have to move to San Francisco, as Thiel Fellows are based all over the world.
Popular exams to study abroad:
Thiel Fellowship Eligibility Criteria
One of the primary criterion is Thiel fellowship age limit that is 22 or younger for applicants. For students who are in school, Thiel fellowship requirements mandate dropping out their studies to pursue their ideas. In addition, there are other thiel fellowship eligibility criteria that the fellowships grant committee will decide based on applications submitted by applicants. Also, considering the fellowship is meant for young people who want to build new things, the applicant must be able to showcase that he/she has bright ideas as thiel fellowship acceptance rate is extremely low at 0.1%. Those who fulfill the thiel fellowship eligibility criteria can apply throughout the year, at any time of the day.
How to Apply for Thiel Fellowship
The application form for Peter Thiel Fellowship is open in online mode and can be submitted by candidates who meet prescribed eligibility criteria of Thiel Scholarship. Considering the Thiel Fellowship application form is open 24/7, one can apply anytime one wants.
Best countries to study abroad:
Steps to fill application form for Thiel Fellowship
Step 1 - Thiel Fellow application registration
To register, follow the steps listed below.
Go to registration portal of Peter Thiel scholarship.

Click on Sign Up option.

Enter valid email id and password. Confirm password.

On correctly entering the required details, a candidate account will be created.
Step 2- Profile creation
The candidate has to next create a profile by entering details like name, email id, and date of birth.
Step 3 - Thiel Fellowship Application form filling
To start the thiel fellowship application process, click on the Edit button, upon which a detailed application form will open up. Give an email ID that is actively in use to fill Thiel fellowship application.
First name

Last name

Email address

Date of birth

Hometown

Current Location

Current work address and location

Project/company link

Linked link

What cool stuff have candidates worked on in the past?

Are candidates open to co-founding a startup with a different idea?

Are they currently attending college?

Do they have currently have any eligible co-founders (22 and younger and without a college degree)?

Would like to recommend someone (22 or younger and without a college degree) for the Thiel Fellowship Scholarship?

How did candidates hear about the Thiel Fellowship Scholarship?
The candidate has to submit completed application forms.
Stay tuned for more such informative write-ups on our website www.studyabroad.careers360.com.