All you need to know about SAT
QUALIFYING TEST The SAT score is accepted by the best undergraduate colleges and universities in the USA, and tests students on critical reading, Mathematics, and writing skills and knowledge
SAT- Scholastic Assessment Test is typically taken by students who are in Classes 11 and 12, and is designed to measure the skills and knowledge you have developed in school, and your ability to apply that knowledge. Most selective universities require an admission test with writing skills, which is also a required section of SAT, and most institutions also require that students submit scores from one or more SAT Subject Tests. Currently, SAT is administered in over 170 countries and territories. In India, SAT is administered six times a year and is offered at over 20 test centres.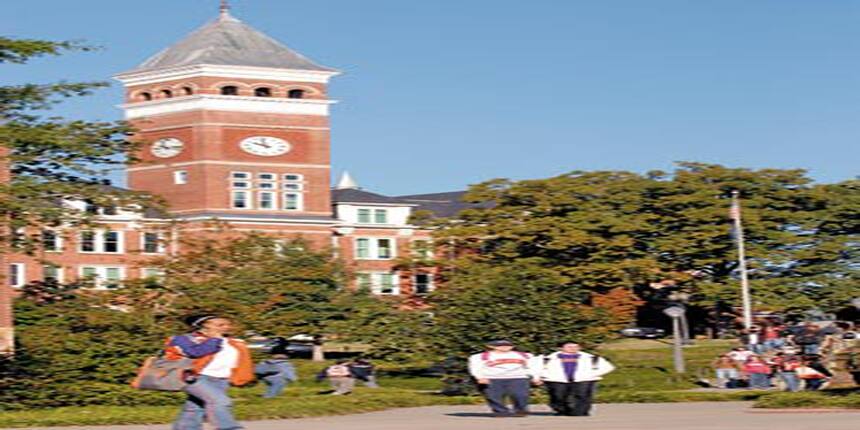 How to use SAT scores?
The SAT score helps colleges and universities make informed admissions decisions by providing a fair and valid indicator of your academic readiness to do university-level work. Admission officers use the SAT score in conjunction with other valid measures of college readiness to help predict an applicant's likelihood for success in that institution. Similarly, students can use their SAT scores to help identify the colleges and universities where they are most likely to be successful. While SAT is an important part of the admission process, it's important to keep in mind that the SAT score is just one of many factors that universities consider while making decisions for admission.
Structure of SAT
SAT is a paper-based test that measures a student's critical reading, mathematics, and writing skills and knowledge.  Question types include a student-produced essay, multiple-choice questions, and student-produced responses (grid-ins). Scores for each section are reported on a 200-800 scale.
Critical reading: The Critical Reading Section tests your ability to understand university-level passages written in English. The questions in this section will ask you to complete sentences with the appropriate word or words or to answer questions that show your comprehension of short and long reading passages.
Mathematics: The Mathematics Section assesses how well you analyse and solve problems – skills you learned in school that you'll need at university. It includes questions that ask you to work with algebraic formulas, linear functions, exponential growth and manipulations with exponents, properties of tangent lines, absolute value, functional notation, geometric figures, probability and to analyse data.
Writing: The Writing Section includes multiple-choice questions to test how well you use standard written English.
You will also be required to write a brief essay.
Must-knows about SAT
Each question in a section is worth the same point irrespective of the level of difficulty – do not spend too much time on tough questions. Do the simple ones first and return to the tough ones later.

If you do not know the answer to a particular question but can eliminate one or two choices to make an intelligent guess, do so. However, keep in mind that random guessing is not recommended. For each wrong answer, you lose one-fourth of the points earned on a correct answer except for the student-produced answers – no point is subtracted for the wrong answer.

At the test centre, the start and end of each section is announced. You will not be allowed to go back to a previously completed section.

Scoring for the test relies on the student's performance in nine sections only – three each of critical reading, writing or mathematics. There is an extra section that can consist of mathematics, critical reading or writing questions. This section does not count and is not considered towards the SAT score. However, it is unmarked and students will not be able to differentiate it from other sections.
How do I prepare for SAT?
The best way to prepare for SAT is to participate actively in your own education. Take challenging classes, read as much as you can in and out of school and practise your writing. While test-preparation courses are not necessary to do well on SAT, students are encouraged to familiarise with the SAT test format and question types so that you know what to expect on test day. The College Board provides sample SAT questions, a full-length practice test, and many other resources for free online at sat.collegeboard.com/practice. Indian students are not likely to be familiar with the multiple-choice exams. So, getting used to the test requires practice and time.
SAT II: Subject Tests
SAT Subject Tests are offered in a variety of subject areas including English, Mathematics, Science, Languages and History. Many universities either require or recommend SAT Subject Tests for admissions, achievement or placement purposes. Even if a university does not require SAT Subject Tests, they can help students stand out in the admission process and demonstrate readiness for specific majors or programmes in college. When considering SAT Subject Tests, you should particularly consider subject areas that you like or in which you excel. There are 20 SAT Subject Tests in five general subject areas: English, History, Languages, Mathematics and Science. Scores for each test are reported on a 200–800 scale. 
Questions related to SAT
Showing 98 out of 98 Questions