Study in UK - Admission Cycle (2021-22)
If you are interested in applying to undergraduate and postgraduate courses and study in UK, it is important to keep track of the admission cycle in the UK universities. The UK offers several student intakes and different universities and courses have different application deadlines. You want to make sure that you don't miss out on the preferred university and course that you wish to pursue.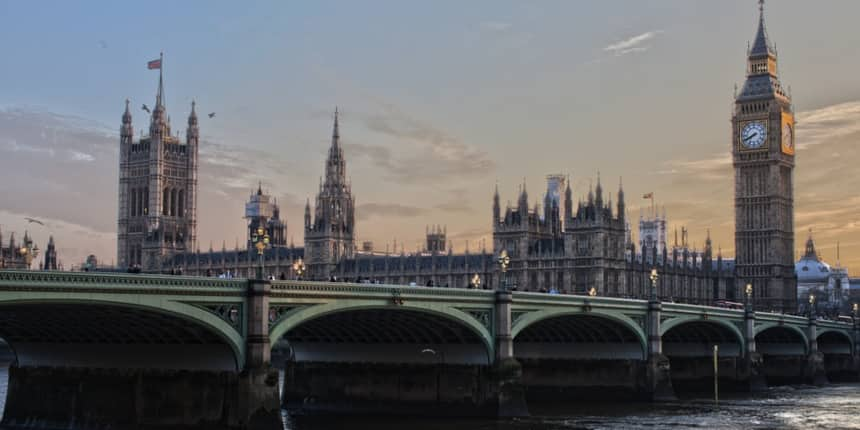 Students need enough time to select their preferred courses, apply to chosen universities online, submit all relevant documents, give the English proficiency test and make sure it's all done keeping the different deadlines for different universities in mind to study in UK.
Shortlisting Desired Universities and Programmes
In this first step of the admission process, students need to decide on the course and degree type that they're interested in applying to.
Based on this, they find out which are the best universities offering the desired study programmes.
Then they need to figure out which universities are suitable for them primarily based on their academic merit and chances of getting in. Other factors include fees and funding, extracurricular activities and facilities available, location, cost of living, etc.
Based on this students will come up with a select list of universities and programmes that they wish to apply for. Students should shortlist 5-10 universities at this point.
Study in UK: Available Intakes
The second step is to learn about the different student intakes. UK universities offer a couple of intakes and when you choose to study depends on your preferences and the availability of your course. Usually, the academic calendar at UK universities begins in September and ends in July and this is known as the fall intake. Some universities offer two other intakes in between this period as well, but these intakes are not available at the undergraduate level.
1. Fall Intake - September
Fall intake applications open in September and are available for both undergraduate and postgraduate courses.
The most common intake is the fall one, especially for Indian students as this is the time when college commences in India as well.
Universities offer their best courses and flagship programmes at this time and most seats are filled during this intake.
The opportunities for university and government fundings and scholarships are greater during this time than any other and almost all government scholarships cater to this intake.
However, the competition is high and one must be quick to apply while choosing universities carefully to avoid chances of rejection.
For the fall intake, the last date for applying through UCAS at the undergraduate level is 15th January 2022.
Universities select and enroll students between February and May of the same year.
International students seeking undergraduate degrees must apply in this intake, as this is the only intake available for them.
Fall Intake Universities in the UK
Almost all UK universities offer their programmes in the fall intake to study in UK. Some of the popular universities for September intake are:
Aston University
Brunel University
Birmingham City University
University of Bradford
University of Cambridge
Coventry University
University of Central Lancashire
University of Derby
University of Exeter
University of Hertfordshire
Kings College London
Keele University
Kingston University
University of Liverpool
University of Leeds
University of Manchester
University of Oxford
Queen Mary University of London
University of Reading
University of Surrey
Swansea University
University of Westminster
University of Wolverhampton
* Universities listed above are in alphabetical order.
2. Winter Intake- January/February
Winter intake is open to graduate students who wish to study a postgraduate or research degree.
This is good for students who missed out on the fall intake or for some reason couldn't make it to a UK university in the previous intake. Students may work on building their funds or make a better application and apply for this intake.
The number of students applying at this time is lesser, hence the competition is lesser.
The number of courses offered is also lesser than the fall intake and students will need to make sure to check that their university is offering a chosen course in this intake.
The colder climate of the UK during this time can be difficult to acclimatise to for students who can't stand the cold.
For winter intake, universities enroll students between June and September of the previous year.
This intake is not open for undergraduate students but postgraduate students can apply to the courses available at universities.
Each UK university has its own application window and deadlines in this intake.
January Intake Universities in the UK
Below are the universities offering January/February intake to study in UK:
Anglia Ruskin University
Aston University
Brunel University
Bangor University
Birmingham City University
Birkbeck University of London
City University of London
Coventry University
University of Chester
De Montfort University
University of Exeter
Edge Hill University
University of Greenwich
Kingston University
Keele University
University of Lincoln
University of Liverpool
Northumbria University
Oxford Brookes University
University of Sunderland
University of South Wales
* Universities listed above are in alphabetical order.
3. Spring Intake- May/June
Very few students apply for the Spring intake, hence the competition is lesser and the chances of getting an offer more.

On the flip side, only some universities offer this intake and the course options are also limited.

May intake takes place between October and January, though some universities may enroll till March as well.
May Intake Universities in UK
Below are some of the UK universities that offer April/May intakes to study in UK:
Coventry University
University of Chester
Keele University
Northumbria University
Queen Mary University of London
Salford University
Sheffield Hallam University
Ulster University
West of Scotland University
Fall Admission Cycle in the UK / Timeline for Fall Intake
July - August

In these early months, students should start researching university options and select 5-10 universities which they wish to apply to study in the UK.




August - September

Students must register and take the required standardized tests during this time. This includes both academic proficiency and English language proficiency tests such as IELTS, TOEFL, PTE and Duolingo.




September




This time is spent working on fulfilling the college requirements such as writing the SOP, resume, getting the letter of recommendation and other supporting documents. Create an account on the UCAS application portal.




September - October

Many university applications open up in the months of September and October. Candidates should not delay and must begin the application process as soon as possible so as to make sure that they complete the process before the deadline, given that the application process is usually lengthy for studying in the UK.




October - January




Depending upon the university and program of application, the application deadline generally varies. Applications are accepted and processed in two phases in a lot of the universities, going up till the month of January.

Also, students who are applying to competitive programmes or are looking for scholarships to study in UK, it's best to submit an early application.

January - February

Students generally receive admission offers by this time of the year. Admission decisions may sometimes be delayed to March depending upon the number of applicants for a specific programme to study in UK.




April




By April, students should have accepted an admission offer and enrolled in their preferred university. Following this, candidates must provide proof of financing and apply for a student loan if they want prior to the visa application.




May - June




The visa processing time for a UK student visa is not extensive, but it is best to apply 3 months in advance for a visa; well before the expected departure date. This would prevent any last-minute hassle which could be caused by a delayed visa.




September




Students need to prepare for departure with all the necessary documents and initial funding for their study in UK.




September - October




Most programs at both the undergraduate and postgraduate level at universities in the UK commence in the months of September and October.



Study in UK: University and Course Deadlines
UK universities have different deadlines for different programmes. Students have to apply six months to one year before the commencement of a programme. For undergraduate programmes, there is usually a single application submission UCAS deadline regardless of what students wish to study. The application deadlines for master's programmes vary from one to the other and usually extend to January or February. If the number of places are not filled by then, the applications sent after the deadline are also considered in the coming few months.
For Oxford and Cambridge and most of the medicine-related courses at these and other universities, the deadline is October of the year before. For example, to get admission to a university in 2022, the UCAS deadline was 15th October 2021.

MBA courses at top business schools have different rounds, sometimes up to five of them and the early rounds begin a year in advance in September.

Undergraduate students have to submit their UCAS applications before the UCAS deadline, which is usually 26th January 2022.

For the majority of other universities, the deadline is January of the same year.
UG Application UCAS Deadline for Top Universities
Below is the UCAS deadline for the top ten universities in the UK.
University

QS World Rank 2022

UG Application UCAS Deadline

University of Oxford

2

15 October, 2021

University of Cambridge

3

15 October, 2021

Imperial College London

7

15 October, 2021

University College London

8

15 October, 2021 (for medicine programs)

26 January, 2022 (for full consideration for other programs)

University of Edinburgh

16

15 October, 2021 (for medicine programs)

15th January, 2022 (for full consideration for other programs)

The University of Manchester

27

30 June, 2022

Advisable to apply by 15 January, 2022

King's College London

35

26 January, 2022

London School of Economics

49

26 January, 2022

The University of Warwick

61

26 January, 2022

University of Bristol

62

15 October, 2021 (for medicine programs)

26 January, 2022 (for full consideration for other programs)
VISA Process
One of the final crucial steps in the university application process is the visa application. After the application process is complete and students enroll in their desired course, students need to take the necessary steps towards applying for a Tier 4 student visa.
Students need to show sufficient funds as well as their CAS letter (Confirmation of Acceptance for Studies) in order to apply for a Tier 4 student visa.

They must have a valid passport lasting at least 15 months after the commencement of their course and arrival in the UK.

The visa processing time is usually six weeks and students can apply 90 days prior to the course's commencement.
The UK also provides a stay-back Visa after the completion of a degree in the UK known as Post Study Work (PSW) Permit. Know more about Post Study Work Visa in the UK

Also read,
United Kingdom Updates and Articles
Questions related to United Kingdom
Showing 10 out of 10 Questions
Study in UK - Admission Cycle (2021-22)