Masters in Canada-Canada as a study abroad destination offers high-quality education at an affordable cost which makes it a popular destination for international students. The reasons for this include a robust education system and numerous research opportunities offered by its universities. Besides this, international students can work during their course and the post-study work options and immigration opportunities make it attractive to study in Canada. These reasons are valid for those who wish to do their MS in Canada as well. The research opportunities, the reasonable cost, scholarship options, the possibility of getting a work permit after their course, and the diverse nature of students are good reasons to do a master's course in Canada.
TOP EXAMS: IELTS | TOEFL | GRE | GMAT
Country Guide: UK | Ireland | Australia | Canada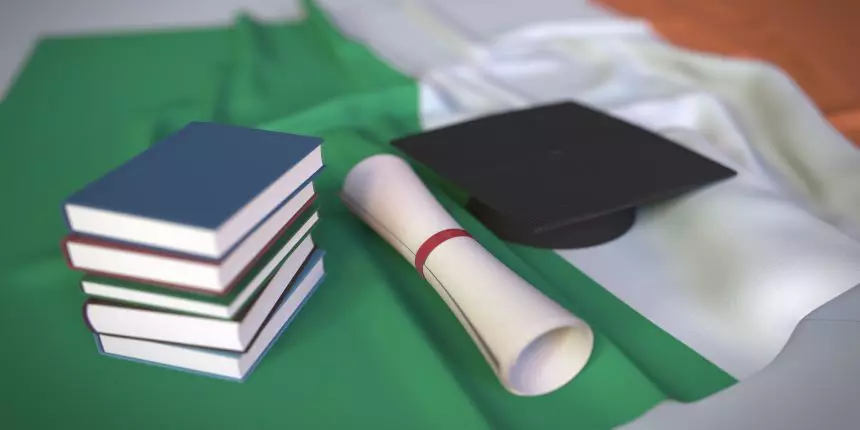 Masters in Canada - Application, Eligibility, Universities, Post-study options
Why pursue a masters in Canada
Here are some top reasons to study masters in Canada
According to QS World University Rankings(2024), there are nine Canadian universities that are among the top 200 universities in the world.

International students can do a master's degree in various subjects such as IT, engineering, medicine, management, finance, architecture, business administration, nursing, design, etc.

The tuition fee for a master's degree in Canada ranges from 30,000 to 55,000 CAD. The tuition fee is lesser compared to the cost of doing MS in the USA.

There are finding options in the form of fellowships and scholarships to do master's courses in the US.

More than 60% of international students doing a master's course in Canada desire to stay back due to post-study work options.

Students can apply for a post-graduation work permit and subsequently a PR visa after completing their master's degree in Canada.

Masters students in Canada can make use of the various research opportunities in Canada in areas such as clinical medicine, biology, IT environmental sciences, business, economics etc.
Duration of a master's degree in Canada
Master's degrees in Canada are called 'grad programmes' or 'postgraduate programmes'. The master's courses include Masters of Arts (MA) or Master in Science (MSc or MS) or Master of Engineering (MEng) and a Master of Business Administration (MBA). The duration of a master's degree in Canada is one or two years. Apart from lectures and tutorials, a master's course will include site visits, group work and projects. The course may also include a dissertation or a consultancy project. Courses for masters in Canada usually begin in September each year.
Some universities in Canada also provide the cooperative education option where students can get hands-on experience through a paid placement in their field of study when doing MS in Canada. This is available for most subjects. It is conducted in collaboration with employers who take in qualified students for specialized projects and later hire them for full-time jobs in their firms. These internships to study masters in Canada usually last between two to four months. To apply for this option students must register as co-op students and also have a high GPA. Students will have to apply for a co-op study permit instead of a normal study permit.
Eligibility for Masters in Canada
Here are the eligibility requirements for a masters in Canada
A minimum GPA score of 3.0 or 4.0 in an undergraduate course or its equivalent in a related field of study.
The minimum GMAT score is 550 while the minimum GRE score is 140 in verbal and 150 in quantitative analysis.
Some master's programs such as an MBA require 1 to 3 years of work experience.
Masters programs taught in French require students to clear exams such as TEF or DLEF.
Documents required for studying master's in Canada
Completed admission application form
Copies of academic transcripts and certificates
Resume or CV
LORS or references
SOPs or personal statements
GRE and GMAT scores
Scores of language proficiency tests
Proof of payment of non-refundable application fee
Copy of passport
Proof of getting a scholarship
Top Universities in Canada for Master's Courses
Universities in Canada offer a wide range of postgraduate programs in various subjects. The table below lists some of the top universities offering a master's course in Canada.
Top Universities for Master's Courses in Canada
| | |
| --- | --- |
| Name of University | QS world ranking 2023 |
| | 34 |
| | 31 |
| | 47 |
| | 116 |
| | 110 |
| | 152 |
| | 154 |
| | 172 |
| | 308 |
| | 433 |
| | 246 |
| | 328 |
| | 651 |
Top master's course in Canada
Engineering

Computer science

Data Science

Business Analytics

Architecture

MBA

Physiotherapy

Psychology

Cyber Security

Machine Learning

Human Resource

Biotechnology

Cloud Computing
Cost of a master's course in Canada
The cost of a masters course in Canada for Indian students varies based on the university and the course. On average, masters in Canada cost will be between 30,000 to 55,000 CAD. However when compared to other popular study abroad destinations such as the US or the UK masters in Canada fees is cheaper. Likewise, courses in arts and humanities subjects tend to cost less than popular master's courses such as engineering, architecture or business administration.
Scholarship for master's courses in Canada
International students can apply for scholarships for masters in Canada offered by the universities and the Canadian government. Here is a list of some popular scholarships for masters in Canada:
Vanier Canada Graduate Scholarships

Ontario Graduate Scholarship

Lester B. Pearson International Scholarship Program

President's Scholarship for World Leaders

International Leader of Tomorrow Award

University of Manitoba Graduate Fellowship (UMGF)

The Seneca Renewable Entrance Scholarship of Merit for International Students

Assist-on Scholarship

Trudeau Foundation Scholarships

Fonds de recherche du Québec Scholarships and Grants

Pierre Elliott Trudeau Foundation Doctoral Scholarships

You might also like to read
Work options in Canada after completing a master's degree
Once a student completes a master's degree in Canada he will be eligible for a post-graduation work permit (PGWP) where he can work in Canada for a period that is equivalent to the length of their study programme. Once he gains a minimum period of 12 months of work experience he can apply for migration to Canada as a skilled worker under the Canadian Experience Class or CEC. A student can also apply for a temporary work visa based on his industry or profession.