Post Study Work Visa in the UK
The UK government's new immigration policies related to the post-study work visa in the UK are attracting several international students and workers to study and work in the country. The new Graduate Immigration Route which was launched on 1st July 2021 has increased student enrolment numbers by a huge margin and for good reason. The UK now offers a 2-year post-study work permit in the UK to students who have successfully completed their higher education degree from a recognised institute in the country.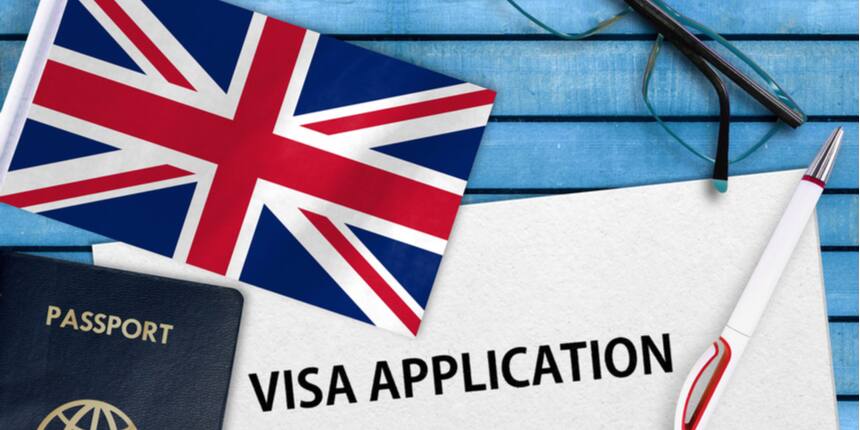 Up until last year, the duration of post study work visa in the UK was only four months, and finding work or sponsorship within the time period proved to be impossible for most students. Since the summer of 2021, all students who are graduating this year or beyond are eligible for the two-year Post Study Work visa and can work or job hunt at any skill level.
The Graduate route also called the Post-Study Work visa (PSW visa) is attracting the Indian student market in particular as the Indian students are known to seek out study abroad opportunities where there's a chance to further work or apply for residency.
About the UK Post Study Work Visa
1. Eligibility of the Visa
Students can apply for a post study work visa in the UK if they meet the following conditions:
They are currently in the UK
Their visa is a Tier 4 (General) student visa
They have successfully studied an undergraduate, postgraduate or doctorate course for a minimum period of 12 months with the student visa
They have been told by their application provider that they have successfully finished their course of study.
2. Duration of the Visa
The post study work visa lasts for a period of two years for undergraduate and postgraduate students and three years for Ph.D. students. The post study work visa in the UK starts after the completion of your course, from the day that your application is approved. It usually takes 8 weeks to get a decision on your visa and you are allowed to stay in the UK for the duration.
3. Visa Costs
The graduate visa application fee is £700. Additionally, you will need to pay the healthcare surcharge for the two or three years you spend in the UK, which is £624 per year.
4. Extension of the Post Study Work Visa
Your post study work visa in the UK will expire after two years and cannot be extended. However, students can apply for and switch to a different kind of visa, such as the general Tier-2 work visa or the start-up visa, global talent visa, and skilled worker visa. However to gain a Tier 2 visa a person must be earning at least £30,000 per year and for some professions, this would be higher.
5. Family or Dependants Visa
If your partner or children accompanied you on your student visa, they are eligible to apply for staying as dependents with you on your post study work visa in the UK. Also, your spouse is allowed to work in the UK along with you. Required documents will need to be submitted as proof. The following people are eligible
Your husband, wife or unmarried partner
Your child if they were born in the UK or otherwise while you were studying or if they're already living in the UK as your dependant
6. Covid- 19 and Visa Guidelines
For students who have been studying online due to Covid-19, the post study work permit in UK will still be available. The graduate route will be open, provided they began their course in 2020 or 2021 and they have arrived in the UK on or before September 27, 2021.
Other Important Factors related to the Post Study Work VISA in the UK
Benefit for STEM graduates
The UK's new points-based immigration system aims at particularly attracting STEM graduates (Science, Technology, Engineering, and Mathematics) and professionals to live and work in the UK. A minimum of 70 points are required in this system and STEM students get 20 more points under this immigration system. Thus studying a related course will be very advantageous in the long run.
UK Shortage Occupation List
The current immigration system also works in favour of those who are entering or working in job sectors that are in the UK shortage occupation list. Thus pursuing a listed field of work can help one find employment fast and easily and apply for a residency permit with much more ease than those from other fields. Popular subjects and specialisations listed include Engineering, Medicine and other health-related professions, Computer Science, Actuarial Science, Performing Arts, Biosciences, and Education.
Explore more benefits apart from 2 year Post Study Work Visa in the UK. Read Benefits of Studying in the UK

Also read,
United Kingdom Updates and Articles
Questions related to United Kingdom
Showing 10 out of 10 Questions
Post Study Work Visa in the UK