PTE Academic: "Guided Approach Important for Better Results" by Vikas Singh, MD, Pearson India
PTE Academic, an English proficiency exam, is used for admissions as well as immigration purposes. Vikas Singh, MD, Pearson India explains the positive aspects of the exam and what makes it stand apart from the other similar exams.
Watch video to know all about PTE Academic
Careers360: Please share some background about PTE and how is it different from other language proficiency tests?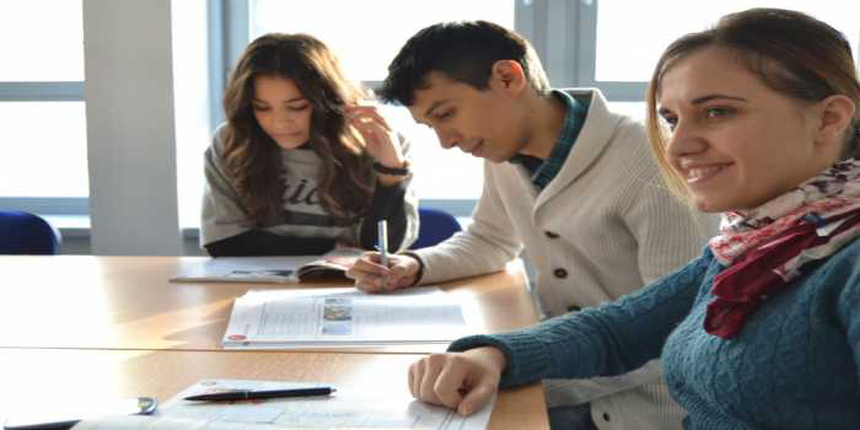 Vikas Singh: PTE Academic (Pearson Test of English Academic), computer-based language test, offers students and employment seekers a fast, fair and flexible method of proving their English language proficiency.
First, PTE Academic test does not involve any examiner or human intervention in the test-taking process ensuring a higher accuracy. It involves 100% computer-based marking certifying all test takers impartial and meticulous scores.

Second, the state-of-the-art test centres are soundproof and designed to assist test takers to perform to their best potential. Additionally, the advanced security systems like digital biometrics incorporating palm-scanning, digital signatures, randomized test formats and CCTV, ensure aspirants test in a controlled and secure environment.

Not only the results are declared in five business days, the PTE Academic test dates are scheduled 360 days in a year.
Careers360: How many academic institutions accept PTE Academic score?
Vikas Singh: PTE Academic test is recognized and accepted by top colleges, universities and professional associations around the world and specifically in Australia, Ireland, New Zealand, USA, UK, Canada and Singapore, including Harvard Business School, Yale University, INSEAD and London Business School.
PTE Academic is accepted by most of the professional bodies that provide registration and assessment including, CPA Australia, Chartered Accountants Australia and New Zealand, Institute of Public Accountants, Australian Health Practitioner Regulation Agency (AHPRA), Australian Computer Society (ACS).
Careers360: What is the syllabus of the PTE Academic test for all the three sections?
Vikas Singh: PTE Academic exam pattern is divided into three sections; Speaking & Writing, Reading and Listening. The test also includes elements like essay-writing, summarizing text and audio, fill-in-the-blanks, MCQs etc.
The test comprises twenty different question formats, ranging from multiple choice through to essay writing and interpreting information. Test-takers are given excerpts from lectures to hear and view graphs, charts since as it follows academic English. Students are entailed to hear a range of accents from British and American to non-native speakers to familiarize them with distinctive accents. Part 1: Speaking & Writing (77 – 93 minutes), Part 2: Reading (32 – 41 minutes), Part 3: Listening (45 – 57 minutes)
Careers360: What should be a test taker's approach to the exam?
Vikas Singh: It is essential for a learner to have a guided approach for better results. For both native and non-English speakers, we have pre-designed courses, available both online and face-to-face sessions that assist students to score better and improve the fluency of language.
Careers360: How should an aspirant prepare for the exam? Please share a few tips.
Vikas Singh: The learners should initially begin with listening, reading, writing and then practice speaking. The test-takers can prepare for PTE Academic using a range of official coursebooks – The Official Guide to PTE Academic or Practice Tests Plus to understand the test format and prepare for it. Students can also opt PTE Academic preparation test available online. 
Here, are some tips that can help learners to score exemplary marks in an English language test:
Reading frequently to expand vocabulary and language comprehensiveness

Brushing up reading and writing skills by reading newspapers

Make good use of a dictionary to learn and master the English language

Understand the test format and instil time-management to