What is the cost of studying in Singapore?

Cost of studying in Singapore - Being the financial hub of Asia, Singapore offers quality education through a number of widely known international universities. Among the many reasons to study in Singapore is the presence of two largest and oldest universities, the National University of Singapore and Nanyang Technological University which rank among the top universities in the world. Additionally, various international universities with campuses in Singapore offer cost-effective options for students. so how much does it cost to study in Singapore?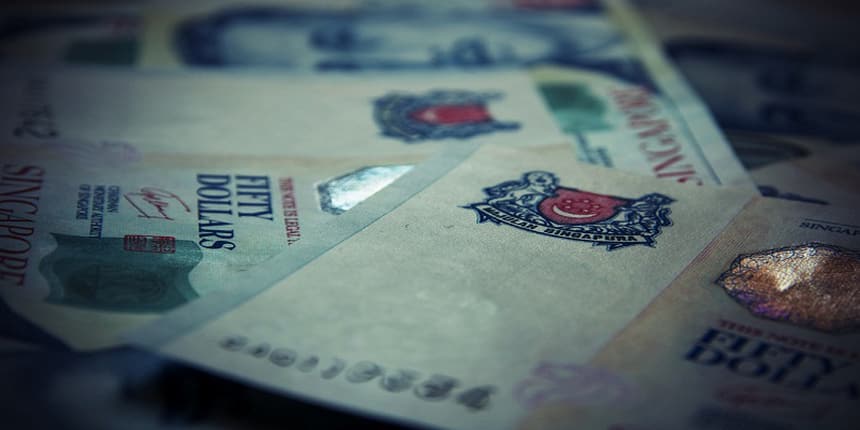 The tuition fee in Singapore differs in accordance to the level of study. Here is the average cost of study for an international student:
Bachelors- 2-4 years: Around S$ 51,840- S$115,350
Masters- 1- 1.5 years: Cost- S$ 46,080- S$ 113,884
List of scholarships to study abroad by country:
Accommodation:
International students in Singapore have the option of putting up in university hostels, renting private accommodations or government housing. Private hostels both within and outside the campus are also available for students.


Here are some of the accommodations that you can explore in Singapore:
University hostels: Most of the universities in Singapore provide hostel facilities for international students. For securing a hostel accommodation, students have to indicate the same in the application form. However, whether or not you will get accommodation depends on the availability in the university hostels.
University hostels, usually, charge somewhere between S$200-S$700 depending on the type of room the student opts for. The room accommodation, generally, does not include meal.


Rented apartments: International students who do not get or opt not to stay at the university hostels can also explore flats on rent. Usually, rented rooms are available for students in the areas surrounding the university. Rented rooms cost around S$1000- S$4,000.


Off- campus hostels or PGs: There are many off-campus hostels available for international students in Singapore. Off-campus hostels can charge a bit higher than campus hostels and the cost varies depending on the facilities offered by the hostel. You should expect to spend more than S$2500 monthly.
Housing Development Board (HDB) flats: One of the special opportunities of housing in Singapore for international students are the HDB flats. HDB flats are cheap alternatives to private rooms. However, the locations of these flats might not always be feasible for international students who would otherwise prefer accommodations near the university. Rent for HBDs ranges from S$1000 –S$2000 monthly.


Homestays: International students can also opt for homestays in Singapore. Many families who reside near the campuses offer homestay facilities to students in return for a monthly compensation. Cost for homestays can vary between S$900- S$2000 which includes meals and a room.


Living expenses
Singapore is one of the most expensive countries in Asia in terms of living standards. Here is the average cost of basic necessities.
Food: Usually, the monthly cost for meals can be around S$300 for international students in Singapore. It is better for students to go for accommodations where meals are included as eating outside everyday could put a heavy burden on their pocket.


Transport: Singapore has a very effective public transportation system which is quite cheap. Transportation can cost students around S$120 to S$250 monthly.
Personal expenses: Besides food and transport, students also have personal expenses that they have to take care of while living in a foreign country. It is advisable to keep around S$300 to meet one's personal expenses in Singapore.
Books and Stationary: While many universities provide materials for study and also have libraries, students are still required to refer to books and stationeries beyond the campus as is the case with any university around the world. Keep at least S$200 to take care of such expenses.
Average living costs in Singapore (in SEG and USD)
| | |
| --- | --- |
| Cost factor | Expenses per month in Singapore dollars |
| Rent | S$2800 |
| Utilities | S$104 |
| Public transport | S$120 |
| Groceries | S$24 |
Also read:
Frequently Asked Question (FAQs) - What is the cost of studying in Singapore?
Question: How do I apply for a scholarship in Singapore?
Answer:
If you wish to study in Singapore with a scholarship, you will have to check with the university where you have got admissions and apply on their portal before the start of your course.
Question: How much does accommodation cost contribute to the total living cost to study in Singapore?
Answer:
Accommodation expenses contribute to almost half of the living costs for international students in Singapore. However this is dependent on the type of accommodation.
Question: Can I work in Singapore with a student visa?
Answer:
According to Singapore's Ministry of Labor, international students with a student ID in Singapore are allowed to work part-time for up to 16 hours per week during the academic year and unlimited hours during the summer vacation.