PR in Canada: Many international students who study in Canada want to stay back in Canada as permanent residents. They wish to obtain PR in Canada after studying there and gaining some work experience. The immigration policies of Canada are favorable to international students because the government of Canada plans to take in 447,055 and 451,100 immigrants in 2023 and 2024 and international students will be a considerable percentage. This will make it easier for students to migrate and get a PR in Canada. The government of Canada has many immigration programs that are favorable to students getting PR in Canada and enable them to migrate to the country as permanent residents. This is one of the advantages of studying in Canada. International students have more chances of becoming permanent residents provided they have the required qualifications and meet the eligibility criteria for PR in Canada.
TOP EXAMS: IELTS | TOEFL | GRE | GMAT
Country Guide: UK | Ireland | Australia | Canada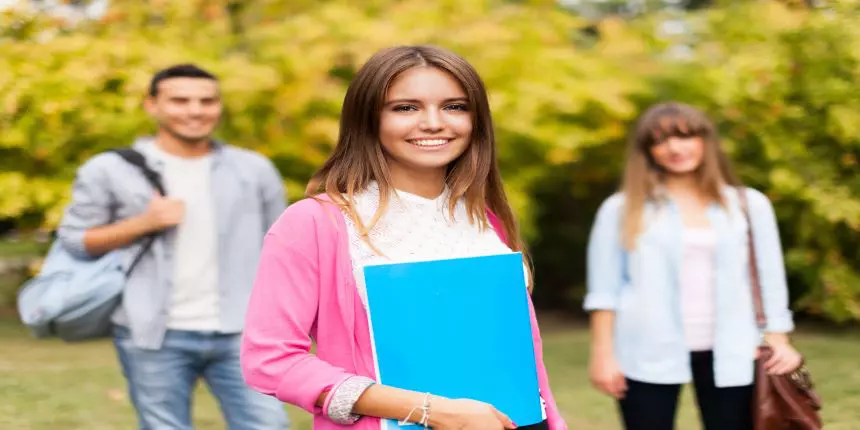 Permanent residency (PR) in Canada after studies
Many of Canada's immigration schemes for permanent residence provide preference to candidates who have ties to the country, whether through ties to a particular province, Canadian job experience, or Canadian educational credentials. If international students decide to apply for permanent immigration to Canada, they can take advantage of some or all of these benefits. However foreign students studying in Canada must make sure they adhere to the terms of their study permit at all times. Any future application for permanent residency in Canada for international students may be in jeopardy if they break the conditions of their study permit such as taking up part time jobs when not studying, etc.
Permanent Residency in Canada after Study
Canada is the number one country in the world to accept migrants according to the Gallup's Migrant Acceptance Index (MAI). In fact, six in every ten international students became permanent residents in Canada within ten years of receiving a study permit. Canada views international students as the best migrants to host in the country. There are many social benefits imparted to the migrants on par with Canadian citizens. Very high employment opportunities with high scale of salaries, standard of living, welcoming attitude of the country make Canada one of the highly coveted foreign countries to get Permanent Residency in Canada after study.
Canada PR rules for indian students are no exception. Indian students must stay a minimum of 730 days in the last five years to obtain a PR in Canada after study. A PR card is usually valid for 5 years. But some PR cards are valid for only a year. Candidates must renew their PR in Canada at least 6 months in advance to the expiry date.
Immigration programs for international students
International students can choose from a variety of immigration programmes that lead to PR in Canada after study. The programmes listed below provide international students expedited paths to become Canadian permanent residents, though each programme runs differently and has requirements beyond finishing your studies in Canada.
Canadian Experience Class

Federal Skilled Worker Program

Provincial Nominee Programs

Quebec Immigration Options

Post graduate work permit
Read about
Canadian Experience Class
The CEC or Canadian Experience Class program works through Express Entry. The selection criteria for this program are:
Age

Proficiency in English

Educational qualifications

12 months of full-time work experience

3 years of part-time job experience
International students have a better chance of getting a PGWP or a postgraduate work permit once they complete a degree program. The PGWP provides the required work experience they need to qualify for the CEC. This is one of the best ways to get PR in Canada after study.
Federal Skilled Worker Program
This is another program under the Express Entry system. The Federal Skilled Worker program or the FSW does not require students to have work experience unlike the CEC. This is a good option for students who have some skilled work experience abroad.
The immigration program is merit based and uses the point based comprehensive ranking system or the CRS where the students with the highest score are invited to apply for PR in Canada.
If the student meets the entry requirements and is highly competitive within the CRS grading system, FSW is an excellent route to becoming a permanent resident/PR in Canada after study. For the FSW program, applicants must demonstrate that they have at least 12 months of full-time continuing qualified work experience, or equivalent part-time work experience in any country. However for international students who have never entered the job market, this program is not an option.
Provincial Nominee Program
Canadian provinces and territories operate their own immigration programs called Provincial nominee programs (PNP). Each PNP is designed to meet the needs of each province and therefore has different requirements. Many PNPs prefer applicants with ties to the state, such as previous studies completed in the state or work experience gained in the province. Depending on the province in which the international student completed his degree program, he may be able to apply for the PNP in that state and get a PR in Canada after sufficient time.
Quebec Immigration Program
Quebec operates its own immigration program with requirements and procedures that differ from those of other provinces in the country. However, like the rest of Canada, Quebec's immigration program is designed to give international students an advantage when applying for PR in Canada after study. The two major permanent residency programs in Quebec have a stream for international students in Quebec are:
Quebec Experience Program (PEQ): This program requires the student to have completed a degree program or have six months to complete their degree in a Quebec educational institution. To be eligible for PEQ, international students must demonstrate an intermediate level of oral French.
Quebec Skilled Worker (QSW)
This program is an option for international students in Quebec who have completed or are about to complete their education in Quebec. Unlike the PEQ program, QSW does not have a mandatory French proficiency requirement, but candidates must achieve a minimum score on the program's scoring grid.
Post Graduation Work Permit (PGWP)
Though the PGWP is not a mode to gain PR in Canada after study, students with a PGWP are more likely to get a PR visa. After working with a PGWP in Canada for one year, you can apply for a PR visa. Additionally, if you have worked in one of the "skilled jobs" under the PGWP, you can apply for PR under the Express Entry program, Canada's most popular immigration program to get PR in Canada.
Another option is to apply for a PR visa under the Provincial Nominee Program or PNP which are immigration programs administered by Canadian provinces and territories. Work experience in that particular province or job postings are not required to apply under the PNP, but work experience in Canada will be an advantage. The government of Canada gives preference to PR applicants with both Canadian education and work experience. Students working in Canada under the PGWP fall into these categories and will benefit when applying for a PR visa.
International students studying in Canada can consider these immigration pathways to get a permanent residence in the country.
Also read