Top Universities in UK 2019
Top Universities in UK 2019: Home to some of the oldest and top universities of the world, students from around the world aspire to pursue higher studies in the top universities in UK. As opposed to the QS 2019 ranking where 6 universities feature in the top 25 universities in the world, there are only 5 universities in the 2019 ranking after King's College London has fallen off its previous position 23 and now features at 31. King's College London has not been able to retain it's ranking in all the three ranking tables. As opposed to the QS and THE rankings, the ARWU rankings feature only 38 British universities in its list.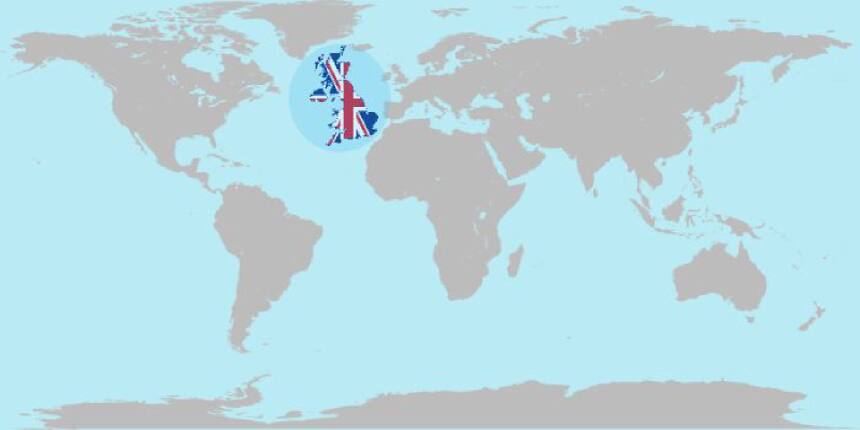 International student statistics of UK shows interesting facts about the education pattern of top universities in UK. As many as 450,660 were pursuing higher education in the UK with almost 69% (312,660) from outside the European Union(EU). A majority of international students in the top universities in UK are pursuing postgraduate programmes in the UK.
The ranking tables of world universities rankings 2019 are published by the three major agencies – Times Higher Education, QS, and ARWU. The University of Oxford and the University of Cambridge, University College London and Imperial College London are among the most sought-after British academic institutions. 
University of Oxford, the top university according to the THE and ARWU ranking has retained its previous years position. The university has also improved its previous years position in the QS ranking tables and is featuring in the fifth position.
Careers360 brings you a compiled list of the Top Universities in UK 2019 based on the world university rankings conducted by three agencies:
Top Universities in UK 2019
S.no

University

QS

THE

ARWU

2019

2018

2019

2018

2018

2017

1

University of Oxford

5

6

1

1

7

7

2

University of Cambridge

6

5

2

2

3

3

3

Imperial College London

8

8

9

8

24

27

4

UCL (University College London)

10

7

14

16

17

16

5

The University of Edinburgh

18

23

29

27

32

32

6

The University of Manchester

29

34

57

54

34

38

7

King's College London

31

23

38

36

56

46

8

London School of Economics and Political Science (LSE)

38

35

26

25

151-200

151-200

9

University of Bristol

51

44

78

76

74

61

10

The University of Warwick

54

57

79

91

101-150

101-150

11

University of Glasgow

69

65

93

80

151-200

101-150

12

Durham University

74

78

114

97

201-300

201-300

13

The University of Sheffield

75

82

106

104

101-150

101-150

14

University of Birmingham

79

84

116

141

101-150

101-150

15

University of Nottingham

82

84

149

147

101-150

101-150

16

University of Leeds

93

101

153

139

101-150

101-150

17

University of Southampton

96

102

118

126

101-150

101-150

18

University of St Andrews

97

92

165

143

301-400

301-400

19

Queen Mary University of London

119

127

130

121

151-200

151-200

20

Lancaster University

131

135

146

150

301-400

301-400

21

University of York

134

135

119

137

301-400

201-300

22

Newcastle University

141

161

171

175

201-300

201-300

23

Cardiff University

145

137

187

162

101-150

99

24

The University of Exeter

154

158

141

130

151-200

151-200

25

University of Bath

158

160

201–250

251–300

401-500

--

26

University of Liverpool

164

173

181

177

101-150

101-150

27

University of Aberdeen

172

158

158

185

201-300

201-300

28

Queen's University Belfast

180

202

201–250

201–250

301-400

301-400

29

University of Reading

195

188

201–250

201–250

201-300

201-300

30

Loughborough University

218

234

401–500

301–350

--

--

31

University of Leicester

223

238

167

159

201-300

301-400

32

University of Sussex

227

228

161

147

201-300

201-300

33

Royal Holloway University of London

236

259

251–300

197

--

--

34

University of Surrey

248

264

251–300

251–300

301-400

301-400

35

University of Strathclyde

268

277

401-500

401-500

--

--

36

University of East Anglia (UEA)

269

274

190

188

201-300

301-400

37

University of Dundee

272

267

201–250

187

301-400

201-300

38

SOAS University of London

288

296

401-500

401–500

--

--

39

Heriot-Watt University

302

312

301–350

351–400

401-500

401-500

40

Birkbeck, University of London

306

308

301–350

301–350

--

--

41

Brunel University London

332

346

401–500

351–400

401-500

401-500

42

City, University of London

351

343

351–400

351–400

--

--

43

University of Essex

355

347

251–300

251–300

--

--

44

University of Kent

355

373

351–400

301–350

401-500

--

45

Oxford Brookes University

363

361

501-600

401–500

--

--

46

Aston University

381

373

351–400

351–400

--

--

47

Goldsmiths, University of London

396

398

--

301–350

--

--

48

University of Stirling

417

401-410

351–400

301–350

--

--

49

Aberystwyth University

432




351–400

301–350

--

--

50

Bangor University

435

441-450

401–500

301–350

401-500

401-500
United Kingdom Updates and Articles
Questions related to United Kingdom
Showing 10 out of 10 Questions
Top Universities in UK 2019