Canada in recent times has emerged as a top destination for migration. Due to its strong governance, liberal immigration laws, stable economy, high standard of living, picturesque geography, high quality budget education, and healthcare it has become a favorite destination among people. These are some of the reasons why international students choose to study in Canada. There are many high paying jobs in Canada to which the international community has equal access.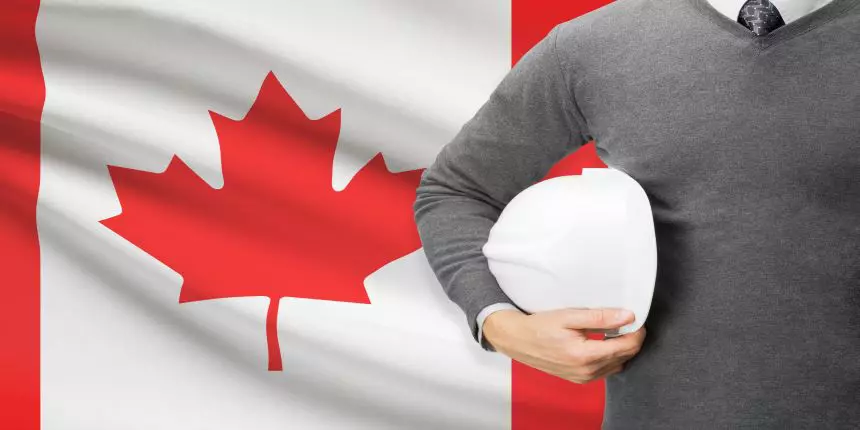 Highest Paying Jobs 2023 in Canada- Check Top jobs list here
Canada is a developed mixed economy that is dominated by the service industry, employing about three-quarters of the Canadian population, which yields the highest paying jobs in Canada. The country is an energy superpower due to its abundant natural resources and less population. Canada's corruption index is amongst the least in the world, it has a low level of income disparity, and performs relatively higher in the economic freedom index and top paying jobs in Canada are generated year on year.
People migrating to Canada have wide options to build their careers and grab high-paying jobs in Canada in the sectors like manufacturing, retail, mining, oil & gas, real estate, energy, health care, public administration, finance, and insurance. Keep reading to check the top 10 highest paying jobs in Canada for 2023.
Top 10 Highest Paying Jobs in Canada
Web developers
A web developer is a professional who deals with developing applications or developing websites. There is usually a wide variety of project types that can potentially be worked on. With a booming technology industry, there are many opportunities for technology workers to immigrate to Canada. Canada's Global Talent Stream gives web developers a secure way to obtain a Canadian work permit. There are also several PNP options for candidates with work experience in these occupations. The average salary for a web developer is CAD 72, 600 per annum.
Electrical Engineers
Electrical engineering careers require the ability to design, analyse, and specify electrical systems. These systems are designed and tested by electrical engineers and they are therefore integral to the entire process. Those working in this type of role are expected to maintain these systems and components to ensure they are functioning safely. The average annual income for this profession is CAD 91,800 per annum.
Veterinarians
This has been one of the most in-demand jobs in Canada for several years. Many provinces have specifically targeted PNP draws aimed at encouraging more vets to enter the country. A veterinarian trying for a job in Canada is required to have a licence from the regulatory body within the provinces/territories, as this is a provincially regulated occupation. The average annual salary for this profession is CAD 95,000.
Registered nurses
There is substantial demand for nurses in every province and the profession is offered one of the highest paying jobs in Canada. In the next eight years, 36,500 registered nurses will be required in public and private domains. Professionals in this field must have a university, college, or any other recognized nursing degree and registration with a regulatory body of the province or region. The average salary of a registered nurse in Canada is CAD 70,000.
Industrial electricians
Industrial electricians are in high demand across the country. New entrants with relevant education and work experience can find industrial electrician or other similar electrician professions in Canada. Average annual income is $68,000 CAD.
Pharmacists
Pharmacists are responsible for distributing medicines and providing health advice to people. Pharmacists can build a career path by working in hospitals, pharmacies or starting their own pharmacy.
Pharmacists are state regulated. That is, each state has its own regulations. To become a pharmacist, you must have a degree in pharmacy, pass an exam administered by the Pharmacy Examination Board of Canada (PEBC), and be registered in your province or territory to become a licensed pharmacist in Canada. The average salary of a pharmacist is CAD 89,000 per annum.
Accountant
Professionals like chartered accountants, financial auditors, internal auditors, income tax experts have good prospects of top paying jobs in Canada. It is estimated that in the coming eight years, there will be 79,600 jobs in these segments. To be a chartered accountant one must have a university degree and professional training program recognized by the provincial institute of chartered accountants. The segment offers an average salary of CAD 76,000 per annum.
Skilled Workers
These are jobs that don't require any college or university degree but offer high-paying jobs in Canada for people immigrating to this country. These include truck drivers, welders, and general labourers. There will be 119,900 new truck driver jobs in the coming eight years and for manufacturing, logistics, assembly line work, there is a huge demand for general labour. To become a truck driver, one must have obtained their commercial truck driving licence from the provincial governing body. To be a welder or machine operator one must have completed either a three-year apprenticeship program, trade certification, or red seal endorsement. People working in these sectors can gain high paying jobs in Canada without a degree with salaries ranging from CAD 40,00 to CAD 78,000 per annum.
Also read