Top universities in Germany 2019
Top Universities in Germany 2019: Germany education is renowned for it quality and cost effectiveness.The country has as many as 45 universities ranked among the Top universities in the world. Top universities in Germany are known to rank among the 25 top universities of the world for offering courses in arts and humanities, engineering and technology and natural sciences.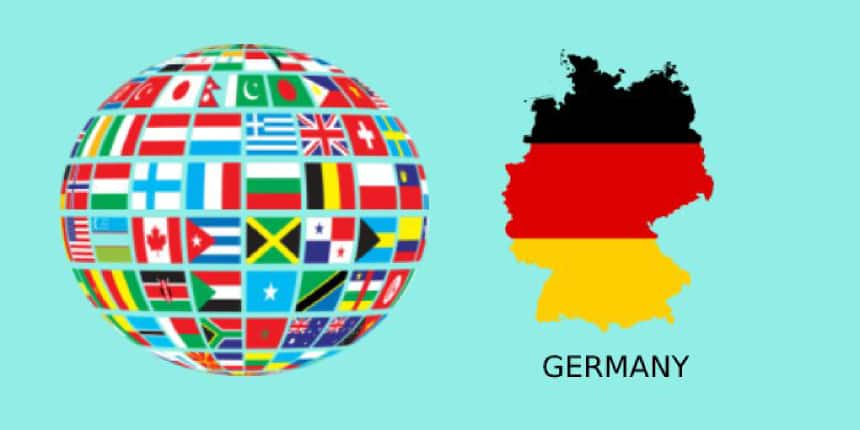 Germany is also known for providing top quality education at an affordable cost. The country also provides a number of top courses in English language making it approachable for international students with little knowledge of Germany. Germany also features among the top countries in the list of the most internationalized countries in the higher education arena. Students from all over the world yearn to study in Germany.
Aspirants are advised to know the top countries before deciding on their higher education destination. 
Technical University of Munich, Ludwig-Maximilians-Universität München and  Ruprecht-Karls-Universität Heidelberg are the top ranked universities in 2019 according to all the three ranking tables; QS, THE and ARWU.
Careers360 lists a list of the Top Universities in Germany 2019 according to the world university rankings conducted by three major ranking agencies:
Top Universities in Germany 2019
S.no

University

QS rank

THE rank

ARWU Rank

2019

2018

2019

2018

2018

2017

1

Technical University of Munich

61

64

44

41

48

50

2

Ludwig-Maximilians-Universität München

62

66

32

34

53

57

3

Ruprecht-Karls-Universität Heidelberg

64

68

47

45

47

42

4

KIT, Karlsruhe Institute of Technology

116

107

135

133

201-300

201-300

5

Humboldt-Universität zu Berlin

121

120

67

62

--

--

6

Freie Universitaet Berlin

130

125

104

88

--

--

7

RWTH Aachen University

144

141

87

79

201-300

201-300

8

Technische Universität Berlin (TU Berlin)

147

144

131

92

301-400

401-500

9

Eberhard Karls Universität Tübingen

168

164

89

94

151-200

151-200

10

Albert-Ludwigs-Universitaet Freiburg

186

171

76

82

101-150

101-150

11

Technische Universität Dresden

191

195

151

155

151-200

151-200

12

University of Göttingen

197

181

123

113

99

95

13

Universität Hamburg

223

223

135

201–250

151-200

151-200

14

Technische Universität Darmstadt

253

272

251–300

201–250

401-500

401-500

15

Rheinische Friedrich-Wilhelms-Universität Bonn

255

239

110

100

101-150

101-150

16

Universität Stuttgart

260

259

251–300

201–250

301-400

301-400

17

Universität Frankfurt am Main

279

254

251–300

251–300

101-150

101-150

18

Friedrich-Alexander-Universität Erlangen-Nürnberg

299

287

175

162

201-300

151-200

19

University of Cologne

306

331

146

145

151-200

201-300

20

Universität Jena

326

341

--

--

301-400

201-300

21

Westfälische Wilhelms-Universität Münster

329

308

184

173

151-200

151-200

22

University Ulm

332

357

149

155

201-300

201-300

23

Universität Mannheim

338

388

123

125

--

--

24

Ruhr-Universität Bochum

372

401-410

251–300

201–250

301-400

201-300

25

Universität Konstanz

397

385

189

201–250

401-500

401-500

26

Johannes Gutenberg Universität Mainz

407

398

251–300

251–300

201-300

201-300

27

Christian-Albrechts-University zu Kiel

453

431-440

201–250

201–250

201-300

151-200

28

Universität des Saarlandes

461

501-550

--

--

--

--

29

University of Hohenheim

495

501-550

201–250

251–300

--

--

30

Technische Universität Braunschweig

500

501-550

--

--

--

--

31

Universität Bremen

511-520

481-490

301–350

251–300

401-500

401-500

32

Julius-Maximilians-Universität Würzburg

521-530

481-490

159

165

151-200

151-200

33

Justus-Liebig-University Giessen

551-560

551-600

351–400

351–400

--

--

34

Leibniz Universität Hannover

551-560

401-410

401–500

351–400

401-500

401-500

35

Martin-Luther-Universität Halle-Wittenberg

561-570

461-470

--

--

401-500

301-400

36

Universität Regensburg

571-580

501-550

--

--

--

401-500

37

Universität Leipzig

581-590

501-550

--

--

151-200

151-200

38

Philipps-Universität Marburg

601-650

551-600

251–300

251–300

301-400

401-500

39

University of Bayreuth

601-650

551-600

301–350

251–300

401-500

401-500

40

Universität Duisburg-Essen

601-650

601-650

190

201–250

301-400

--

41

Universität Potsdam

601-650

461-470

201–250

201–250

--

401-500

42

TU Dortmund University

701-750

601-650

301–350

301–350

--

--

43

Bielefeld University

701-750

651-700

201–250

251–300

401-500

401-500

44

University Duesseldorf

701-750

651-700

--

--

301-400

301-400

45

Universität Rostock

701-750

801-1000

--

--

401-500

401-500
Also read,