Studying abroad can be an expensive affair for international students. A case in point is France. Studying in France can be costly for international students given the high cost of living. This is especially true for cities like Paris or Montpellier where the cost of living is on the higher side. So if students can work while studying, then not only will they have an income but will also be able to meet part of the expenses. The good news is international students are allowed to work while studying in france. We will look at this aspect in this article.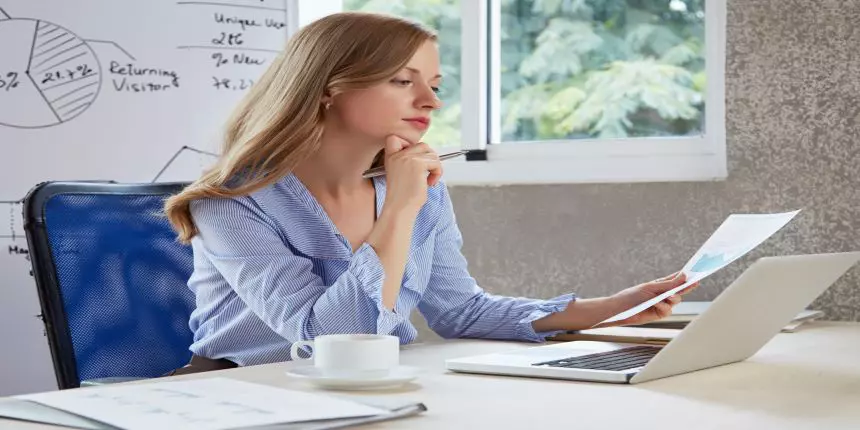 Working part time during studies in France - Rules, Advantages, Work Opportunities
Rules regarding working while studying in France
All foreign students are allowed to work while studying in France. However students from non-EU countries must have a student resident permit in order to work in France while they are studying there. Foreign students can work up to 964 hours per year.
Students will receive a statutory minimum wage which is called Smic (salaire minimum interprofessionnel de croissance or guaranteed minimum wage). The minimum wage is 10.25 Euros as on January 1, 2021.
The university where the students are studying must have no objection to them working part time during their studies.
It is important that your work hours should not interfere with your schedule at the university.
Students doing a six month program can work for 472 hours.
Advantages of studying while working in France
When you work while studying you will gain knowledge about business, workplace culture, and the local people.

You will learn new skills when you work while studying and also develop your existing skills.

When you are doing a part time job while studying you will get an opportunity to network with new people that will help you even after you finish your studies.
Part time work opportunities
International students have the following options when it comes to working during their studies:
Working at the university: Students can take up part-time jobs in the university which includes opportunities to work in the library, cafeteria, bookstore, administrative office or even as a campus guide.
Internship: Some courses require you to do an internship as part of the course. If the internship lasts for more than two months then students will be paid a fixed stipend per month.
Assistantships: Bright students are hired by the university professors for part-time work which includes helping the professors to take tutorial classes, providing assistance in research activities etc. This will help students earn while they gain some knowledge.
Off campus jobs: Apart from this, students can work part time as cashiers, personal tutors, translators, or as drivers or babysitters.
Finding part time jobs
In order to find part time jobs students can enquire from the university about any such job openings. They can contact their professors and seniors about any such job openings and about any positions available in different departments.
Students can also check the notices in their university and local newspapers for nay suitable job opening. They can also check for jobs on online job portals.
It is also better to know the local language that is French if you wish to find better quality jobs because knowing the local language will put you at an advantage. You can learn the language through online classes or attend offline classes.
It helps to be flexible and accept whatever jobs are available to you.It's almost impossible to find a good job quickly, especially in a foreign country where you are not fluent in the language. Simple jobs such as waiting tables or teaching can help add experience to your resume, and help you get the job you want.
Search for jobs in online job portals or connect with people on Linkedin or Facebook who will help you land a job.
Ensure that you have the required documents such as your resume, copy of your passport and visa so that you are prepared whenever you get an interview call.
Working while studying in France not only expands your horizons but will help you add valuable work experience which can help you find a suitable job in France after you complete your studies, so that you can stay back in the country.
Also read