How To Write A Scholarship Essay - Writing a scholarship essay is one of the crucial tasks while applying for a scholarship. If you really want to make it sound good you must keep your efforts for preparing the scholarship essay. For the applicants who are thinking of how to write a scholarship essay, we are making it clear to you that there is no certain process that makes yours a winning scholarship essay, there are a few guidelines and scholarship essay writing tips, that let you draft the best scholarship essay. The best scholarship essay persuades the decision maker to grant you a scholarship. Everyone who wishes to study abroad in universities and colleges can apply for these study abroad scholarships to support their financial aid. In this article, we have listed the details with "how to write a scholarship, scholarship format, structure, topics, and examples, along with the samples of scholarship essays 200 words, 500 words count" for your better understanding.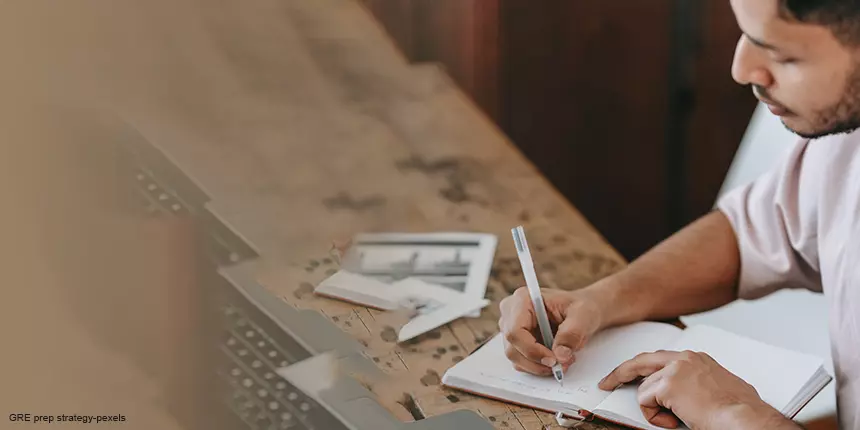 How To Write A Scholarship Essay - Purpose, Format, Guidelines & Tips, Samples
How To Write A Scholarship Essay
Here are the elements you should keep in mind when you write a scholarship essay. This will help you understand how to format a scholarship essay.
Purpose
While a few forms along with income proofs may suffix the requirement of scholarship formalities, then why need for scholarship essays is the question. Firstly, there's a huge competition outside standing for the scholarships, as the sponsors or donors who are providing you with the scholarships of huge amounts would like to know whether you are really committed to sourcing this education opportunity or not. The main purpose of the scholarship essay is to understand your abilities, experiences, and goals in a persuasive manner. This is applicable whether you write a scholarship essay for master's or bachelor's degree.
Scholarship Essay Format
Preparing a scholarship essay in a readable format makes it convenient to read and analyze your essay. Firstly cross-check with the formatting instructions mentioned in the scholarship form. If not mentioned you can follow the basic scholarship essay format instructions.
Font - Serif fonts like Times New Roman, and Arial with Font size 12.

Spacing - Double spacing between the lines.

Margins - One-inch margin
Structure
There is no particular structure for a scholarship essay. The essay structure can be adjusted according to the writing style and content. Some basic structure for every general scholarship essay is mentioned below.
How to Write an Essay for Scholarship- Key Components
Introduction (1 paragraph)-
The intro must describe the topic you choose or the prompt given for the scholarship essay.
Body (1-3 paragraphs) -
This section expands the details mentioned in the introduction paragraph with your experiences, examples, etc. Get into the story of the topic and use your storytelling skills.
Conclusion (1 paragraph) -
Conclude the points mentioned in the intro and body with strong opinions and views/facts which leave a great impression on the reader.
Scholarship Essay- Guidelines & Tips
While writing, there is no specific process for crafting a winning scholarship essay. This section helps in providing the best guide to writing a scholarship essay.
Start it early-
Start writing the essay before you apply for your scholarship. As there will be a number of forms and other formalities required for processing it, better to start early. So that you will have a clear mind to focus on the scholarship essay and generate great ideas for writing it.
Understand the Prompt -
Whenever a certain prompt is given by the committee for writing a scholarship essay, stick to the content which is relevant to it. Many students fail to build the related content for the prompt and beat around the bush resulting in bad remarks.
Showcase your Unique voice and Personality -
Whenever you write a scholarship essay bring out your inner voice, your writing style. When people copy from others, the essays lack the unique touch of the applicant where their own expertise lies. Describing the experiences in the essay must list your strong personality in facing and overcoming those challenges.
Communicate your Qualifications -
Narrate your academic qualifications, internships, activities, interests, career goals in scholarship essay. Your vision, and objectives of your life must be presented in a persuasive manner that makes you a deserving candidate for the scholarship. Provide the contributions you made for yourself inside and outside the classroom for reaching your career goals to date.
A Simple Essay -
A simple essay that showcases your character, aspirations, and personality with experiences and examples is enough to sound great. Write it in simple words. There is no requirement to brag about yourself or create fake stories.
Focus on the conclusion
It is necessary to keep these points in mind when writing the conclusion for your scholarship essay:
Write a summary of the main points in your essay.

Clarify the points you made in a new way

Try to answer the question of why the scholarship is important for you
The conclusion should answer questions such as how the scholarship matters to you, your hopes for the future and your plans.
The conclusion should try to explain how the scholarship will help you achieve your goals.
Take Feedback -
Once done with the scholarship essay, ask your sibling or friend to share the review to know additional perspectives and make changes accordingly.
Proofread -
Cross- check your essay for any grammatical mistakes and sentence formations. Read it aloud once to yourself slowly and carefully. Then finalize your essay.
How to conclude a scholarship essay
It is necessary to keep these points in mind when writing the conclusion for your scholarship essay:
Write a summary of the main points in your essay.

Clarify the points you made in a new way

Try to answer the question of why the scholarship is important for you
The conclusion should answer questions such as how the scholarship matters to you, your hopes for the future and your plans. It should try to explain how the scholarship will help you achieve your goals.
Scholarship Essay Topics
Every time you apply for a new scholarship and wait to get ideas for the essay, can be exhausting. Questions like "What scholarship essay topics can be chosen?" for writing these many essays will be hitting around. Well, here are a few most commonly used scholarship essay topics. The scholarship essay can be with certain topics/prompts, some essays are open so that the candidate can write whatever topic they are interested in.
Winning scholarship essay examples look like -
Discuss your academic goals and how they impacted your life.

How did your experiences shape your life position? What are the actions and activities do you perform or encourage the value and dignity of all human beings?

Tell us about yourself and your passionate things in life. Tell us what inspired you to follow this passion.

What is your definition of a dream?

Tell us about yourself.

What are your future goals?
Study Abroad Scholarship Essay examples
A scholarship essay must be able to communicate about yourself, your thoughts, and the need for the course or program you are applying. The sample stated here follows the guidelines and tips mentioned above. This gives an idea of reference for winning scholarship essay examples. A sample can let you have a better understanding of preparing an essay
Sample for a Scholarship Essay 200 words -
This essay can be written for any open topic for asked under 200-word count. This is an example of a scholarship essay for masters.
"Yesterday's dreams are often tomorrow's realities." I believed in this statement right from school age. No matter how many people tried to steer my focus, and my decisions but I always repeated this quote to myself. These are my dreams which adored from my teenage. Even though I get carried away with the people who influenced my life right from childhood, and maybe it's my life sometimes that throws some challenges on my face testing my patience for my goals.
It was my first job where I worked as an Associate in an MNC company. While I'm eagerly focusing on saving my expenses for my dream masters in the US, there were my parents on the other side who are desperate for my current job which manages a major part of our household expenses. Coming from a middle-class background, this is the most challenging task to choose the one with a dream or job. Well, I believed in my guts and choose a mere sacrifice and a bit of a struggle-biased decision, where I can do some part-time job along with the graduation course in computers. For the basis of my career growth and my passionate dreams, your foundation scholarship helps me to pursue a master's and gives me a boost to my academics.
Scholarship Essay Sample
Prompt - How a death in your family member made an impact on your life?
I was studying my high school when I faced the death of my own father in front of my eyes on the ICU bed. I'm 12 years old and I knew nothing about the environment which was happening within the hospital walls. Closer relatives of my family have been making visits to the hospital in an unusual manner. People there tapping their phones, holding tears and gazing me with sympathetic eyes at my innocent face had left zero clue to my inner self. I could understand only my mom who was trying to hold me and provide a bit of comfort with tons of sorrow stored inside her heart.
Literally that incident keeps reminding the days of my high school, when I was unsure of my life and career choices. Those days, I was traveling without direction in my head, I've closely surrounded by people but felt alone in the crowd. The words of my mother "Oh,my beloved daughter, don't bind with the past. Move on with your life, no matter what happened " which echo in my head made me feel the warmth in the harsh reality of the world which runs with money. Those times, made to understand the significance of skill, job, and money. My mother who is the only self-earning person in our family looked after me and my sister, and managed the household and our education expenses.
Seeking the strengths of individuality and confidence from my mother, I've made up my mind to earn a few cents on my own by teaching tuition to the children in my neighborhood. While I attend college classes in the morning and make time for my students in the evening. While money is just a driving force to lead a life for basic requirements, it was my work done with a passion that fuels the purpose of my living. In order to attain a decent education that enables to pursue my career goals and fulfill my desires I began to gain some purpose in life.
Once I'm destined and found a purpose in my life, I started living not only for the dreams of my self but also got involved in other people's lives by providing moral support in the NSS, where they held camps for people in rural areas, who have the least access of the facilities like electricity, water pipelines, and food. Every weekend, our team would plan a location for arranging the camps, I along with my fellow peers provided our service, walking miles in the routes of the villages which are located near the mountainous area. Funnily, most of the time, my back would always hurt more than my legs which walked over miles.
Also Read
We hope these guidelines for writing a scholarship will be of help when you sit down to write a scholarship essay along with your application.