Description
While some countries offer international students limited post-study work opportunities, other countries have more generous visa norms that allow international student to stay back and work after studies. USA is an immigration friendly country that allows international students to work after studies. However, to work in USA, students need to be familiar with the different visa norms, and concepts like CPT and OPT.In this eBook we bring you post-study work opportunities in USA, and get into the various nitty-gritties of the process.
Student Reviews
Showing 1-1 of 1 Reviews
Ya i really enjoyed a lot n helpful
...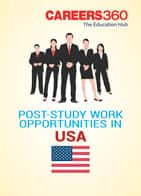 Post-study work opportunities in USA