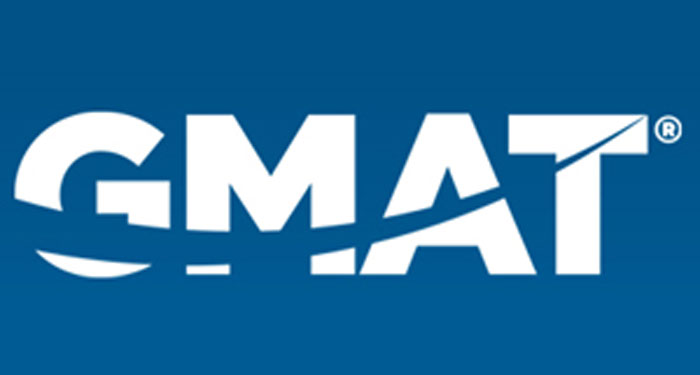 GMAT 2018: Graduate Management Admission Council®, popular as GMAC, a global non-profit council of leading business schools conducts the standardised management test known as Graduate Management Admission Test (GMAT) 2018. More than 7,000 programs at approximately 2,300 graduate business schools accept the GMAT score across the globe; GMAT is required for admissions to MBA programmes, Master of Data Analytics, Master of Accounting, and Master of Finance. GMAT 2018 is a computer adaptive test which is three and half hours long and evaluates aspirants on four aspects, namely Analytical Writing Assessment, Integrated Reasoning, Quantitative and Verbal. GMAT 2018 score remains valid for up to five years, and scores up to 10 years are available for reporting. In India, the GMAT exam is offered on demand at 34 cities through 39 test centres. Globally, there are more than 600 test centres in approximately 100 countries that conduct GMAT 2018. Careers360, in this article, has provided information related to GMAT 2018 such as eligibility criteria, registration/application form, exam pattern, test centres, syllabus, registration, fee, dates, participating institutes, scores and result.
The new element of GMAT 2018- The Graduate Management Admission Council (GMAC) has reduced the GMAT exam duration by 30 minutes. The GMAT 2018 will now be of the three-and-a-half hour instead of four hours. The changes would be implemented in GMAT exam starting April 16, 2018. The exam content and the time allotted per question remains unaltered. The GMAT exam will be scored abiding by the same parameters. It is the same GMAT exam – just shorter by a half hour.
Fast Facts: GMAT 2018
GMAT 2018 Facts

Exam Name

Graduate Management Admission Test (GMAT)

Commonly Known as

GMAT

GMAT Exam Category

Standardised management test

Exam Level

International level test

GMAT Conducting Body

Graduate Management Admission Council (GMAC)

Cost of GMAT 2018

US $250

To reschedule exam date

US$60- More than seven days before the appointment

US$250- Within seven days of appointment

Number of Sections

Four (4)
GMAT Important Dates 2018
As there are no specific dates for conducting GMAT 2018, prospective test takers can choose a date according to their convenience. However, candidates have to take at least 16 days' break between two attempts. Also, one cannot exceed five GMAT exams within a 12-month period. A candidate can take no more than eight re-tests in a lifetime.
Points to Remember: GMAT Retest
| | |
| --- | --- |
| Exam Elements | Duration |
| The time gap between two GMAT exams | 16 Days |
| Number of GMAT attempts allowed in one year | Five (5) attempts |
| Number of GMAT attempts in a lifetime | Eight (8) attempts |
GMAC, the GMAT conducting body does not specify any eligibility criteria for GMAT 2018. However, it is imperative to obtain an undergraduate degree from a recognised university to appear for GMAT 2018 similar to any graduate management entrance examination.
For registering in GMAT 2018, aspirants need to create an account with GMAC, the exam governing body. This can be created by visiting the official website- www.mba.com. Thereafter, candidates can schedule their exam date at one of the listed test centres. Since there is no specific schedule, candidates may choose any date according to their convenience. However, the availability of the particular date and time needs to be checked before registering for GMAT 2018.
With the created account a candidate can avail the following-
Schedule exam

Find a test centre

Cancel exam

Reschedule exam

Retake exam

Register as a Test Taker with Disabilities
GMAT is administered throughout the year, so there are no specific GMAT test dates 2018. Prospective test takers can choose any GMAT test date 2018 according to their preference but it is advised that all test takers should check the available GMAT test dates and centres before they schedule the exam. Since the admission deadlines for the respective business schools vary, aspirants should select a GMAT 2018 exam dates in accordance with the application deadline dates for their chosen MBA programmes.
GMAT Preparation Tips
It is imperative to undergo regular practice to appear for GMAT examination. All the sections should be given equal importance in order to get a uniform GMAT score. Candidates have to practice Reading Comprehension, Grammar, and Analytical Writing. For Quantitative section, aspiring candidates need to have clarity on the basic mathematical concepts. Solving the maximum number of practice and mock tests can fetch excellent GMAT 2018 scores.
GMAT 2018 question paper consists of four sections, namely Quantitative, Integrated Reasoning and Verbal and Analytical Writing Assessment. The total duration of the exam is a three and half hours. Total score range is 200–800.
Section 1: Analytical Writing Assessment
Section 2: Integrated Reasoning
Multi-Source Reasoning

Graphics Interpretation

Two-Part Analysis

Table Analysis
Section 3: Quantitative Abilities
Data Sufficiency

Problem Solving
Section 4: Verbal
Reading Comprehension

Critical Reasoning

Sentence Correction
The GMAT 2018 syllabus covers a wide range of topics formulated under four sections- Analytical Writing Assessment, Integrated Reasoning, Quantitative and Verbal. GMAT 2018 checks a candidate's ability to critically think, integrate and evaluate solutions to problems.
GMAT Results 2018
The candidates need to mention the name of the institutes they intend to send their GMAT score reports to before the test on the test day. The GMAT 2018 result will be available right at the end of the test. Candidates have to accept or decline the result then. Accepting the score will result in the scores being available for the participating institutes to view. If they decline it, however, the scores will not show.
The official result will be sent to the selected programmes and institutions within 20 days of the exam. Pearson Vue sends a notification email as and when the scores are reportable. The candidate may then visit their GMAC account to download, view or print their score report.
The GMAT 2018 test takers will be scored on a scale of 200–800. As per the GMAT score 2018, only Verbal and Quantitative GMAT 2018 score will impact the total score. For the Analytical Writing section, candidates will be scaled on a 0–6 range as per the GMAT score 2018. Integrated reasoning will be scaled on a range of 1–8. According to official statistics, Two-thirds of test takers score between 400 and 600.
The GMAT 2018 score report has three sections:
1)      GMAT  Test Taker Information
2)      Self-Reported GMAT Test Taker Information
3)      GMAT Test Information
| | | |
| --- | --- | --- |
| GMAT  Test Taker Information | Self-Reported GMAT Test Taker Information | GMAT Test Information |
| | | Test date |
| | Undergraduate institution | Verbal score and percentage |
| | | Quantitative score and percentage |
| | | Total score and percentage |
| | Highest Educational Qualification | Analytical writing and percentage |
| | Intended Graduate Study |            _ |
| |               _ |            _ |
In addition to the scores of GMAT 2018, the Official Score Report includes:
Digital photograph clicked at the test centre

Self-reported background information, such as telephone number, undergraduate institution, grade point average (GPA), and intended graduate study

Percentile rank
There are two ways to send GMAT scores to respective business schools. The free option is available on the GMAT 2018 test day and is useful if candidates already have decided on the schools they wish to send their scores. But, if test takers are undecided and need more time to pick schools, the paid option is available as well. 
Within a span of 20 days from the respective test dates of GMAT 2018, the official Score Report would be sent to up to five programmes that one selects. The service charge for the same is included in the registration fee, so candidates do not need to pay any extra amount. However, for additional score reports, one has to pay $35 extra for each report.
GMAT 2018 score is accepted by more than 2,300 institutes across 100 countries. The score is accepted in the selection procedure of more than 7000 programs around the globe.
Contact address:
Pearson VUE-GMAT Program
5601 Green Valley Drive
Suite 300
Bloomington, MN 55437 USA
+91 120-439-7830, 9 a.m. to 6 p.m.
Fax: 6038319 1092
Website: www.mba.com
Email: [email protected]
Also Read,
GMAT Scores for Top Business Schools