GRE Frequently Asked Questions (FAQs) - When asked about GRE coaching option, David G. Payne, VP and COO at Educational Testing Service, says, "It's the decision of the individual student but we try to make sure that the playing field has been levelled by making test preparation materials and practice tests available for free. If not, then a student who is more affluent can afford to go to a coaching school and will have an unfair advantage over other students. We work hard to reduce such gaps."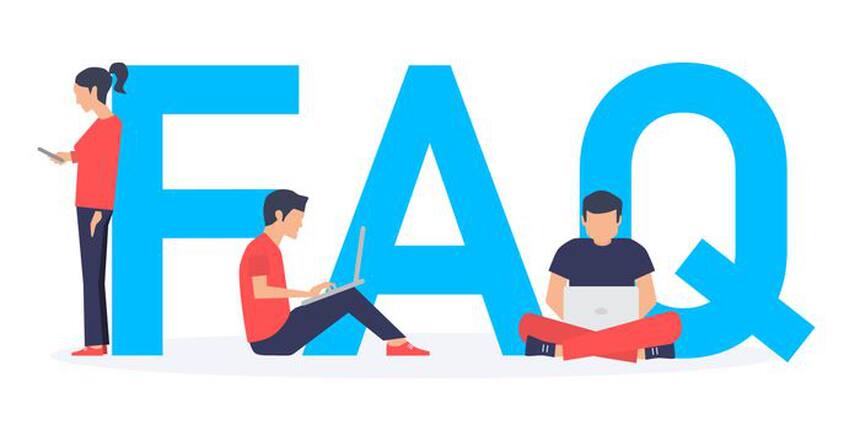 The GRE® General Test is a standardised aptitude test that is accepted for admission at various graduate and business schools worldwide across disciplines. Moreover, in addition to the GRE General test, there are six GRE Subject tests that evaluate candidates' knowledge in their respective subjects. Candidates interested in pursuing a higher education, especially Graduate studies or Master's degree, MBA or a PhD degree can appear for the GRE. It is conducted by the Educational Testing Service (ETS), a US-based organisation. The exam is available at over 1000 test centres in more than 160 countries. Careers360, brings forth the GRE FAQs (frequently asked questions) pertaining to GRE test dates, GRE eligibility, registration, test pattern, syllabus, fee structure and result/scores.
1. What is the GRE General Test?
The GRE General Test can be termed as an entrance test that helps aspirants get into graduate and business school, giving them more opportunities to explore the academic world abroad. In fact, in addition to the thousands of graduate schools around the world accepting Graduate Record Examination scores, more than 1,000 business schools worldwide now accept GRE scores for admission to MBA and other graduate business programs. The test covers three major sections- Analytical Writing, Verbal Reasoning and Quantitative Reasoning. While Verbal and Quantitative Reasoning are scored on a scale of 130 – 170, Analytical Writing is scored on a scale of 0-6.
2. Who is eligible to appear for GRE General Test? Is there any age limit?
All prospective graduate and business school applicants across the world can opt for the GRE General Test. Applicants from varying academic and cultural backgrounds can take the test as GRE  exercises a common measure for comparing candidates' capability and potential.
Age Limit - There is no limitation drawn on the basis of age. To be precise, anyone interested in pursuing an advanced degree abroad may opt for GRE General Test; if required by the selected college/university.
3. What is GRE Subject Test?
While the GRE General test evaluates candidates' verbal reasoning ability, quantitative reasoning, critical thinking and analytical writing skills, the GRE Subject Test measures candidates' expertise in specific fields, namely Biology, Chemistry, Literature in English, Mathematics, Physics, and Psychology. Most of the colleges require GRE General Test score; some ask for both the GRE General and GRE Subject scores as well. So, it is advisable that, aspirants should check the entry requirements of the respective institutes before actually deciding on the test. The GRE® Subject Tests are administered in a paper-delivered format. The total testing time is 2 hours and 50 minutes and there are no separately-timed sections like the GRE General Test.
4. What is the difference between the GRE General and GRE Subject Test? Candidates should take any one or both?
To get into the graduate institute, one is likely to opt for the GRE General Test. Whether candidates should also take a GRE Subject Test along with the GRE General Test— or multiple GRE Subject Tests— depends on various factors. If the programme one is applying to actually requires a GRE Subject Test, then aspirants need to appear for the same. Moreover, if one is looking forward to getting entry into a programme that recommends a GRE Subject Test, he/she should ideally take the recommended test.
Candidates must remember to take a relevant GRE Subject Test which may be good for any highly competitive graduate program, provided they have ample time to take another exam. However, if he/she is applying to a mid-tier programme that is lightly competitive and doesn't require or recommend a GRE Subject Test, opting for the GRE Subject Test would be a waste of time!
5. How often is GRE General Test conducted in India?
There are no separate dates for conducting GRE in India as the test is globally administered by ETS. Prospective test takers can opt for computer-delivered GRE General Test once every 21 days, up to five times within any rolling 12-month period (365 days). This is applicable even if candidates cancel their GRE scores on a test taken previously. One may choose to take the paper-delivered GRE General Test as often as it is held. GRE General Test is offered as a computer-based test (CBT) year-round by prior appointment in India. Candidates need to check the availability based on location, date, and time.
In India, GRE is conducted only through qualified testing centres selected by the ETS. The GRE General Test is held at more than 20 test centres in the following cities:-
GRE Test Centres
| | |
| --- | --- |
| Name of City | Name of GRE Test Centres |
| Ahmedabad | Prometric Testing Private Limited |
| Allahabad | IPEM |
| Bangalore | Prometric Testing Private Limited, IDomain Technologies |
| Calcutta | Indexpo Corporation |
| Chandigarh | Saint Kabir Public School |
| Chennai | Prometric Testing Private Limited, Everonn Systems India Limited |
| Coimbatore | ANCONS International |
| Gurgaon | Prometric Testing Private Limited, ETS Onsite UAS Intl Production Lab |
| Hyderabad | Prometric Testing Private Limited |
| Mumbai | Prometric Testing Private Limited, Everonn Systems India Limited |
| Mysore | Exuberant Technologies Pvt Ltd |
| New Delhi | Cyberstation, Merit, Council for American Education, Shiksha Overseas |
| Pune | GRAD Dreams Education Consulting Pvt Ltd |
| Trivandrum | Prometric Testing Private Limited |
GRE Subject Test Centres in India
6. How often is GRE Subject Test conducted in India?
Being a specified exam, GRE Subject Test is conducted once every year in India; usually in the month of October. The GRE 2018 Subject Test would be conducted on Saturday, October 27, 2018. This test is held thrice across the globe; April, September, and October.
7. Is the validity of the exam five (5) years?
Yes, both the scores of GRE (General and Subject) are valid for five years calculated from the test date.
8. Has the cost of GRE exam changed (increased/decreased)? How much does the test cost now?
The registration fee of GRE General Test for the Indian students is US$ 205. For rescheduling the exam and changing the GRE test centre, one has to pay an additional amount of US$ 50 each.
On the other hand, the cost of GRE Subject Test fee is US$150 worldwide.
9. How many times can one take the GRE General and GRE Subject Tests?
Candidates can retake the computer-based GRE General Test once every 30 days, and up to five times within any continuous rolling 12-month period.
The GRE Subject test can be taken as often as they are offered. It can be taken many times if one thinks that the scores he/she has obtained do not reflect their true abilities. If the scores seem expectantly low in comparison with other indicators of the preparedness for graduate studies, he/she may want to consider taking the test once again.
10. Does the GRE programme offer any Scholarships?
There are no GRE scholarship schemes as of now.
11. Does ETS offer any free training modules pertaining to GRE Preparation?
Test takers can prepare for the GRE General Test using free and downloadable tools available on the GRE official website. Preparation tools include POWERPREP® Online. With the help of this software, candidates are able to experience the feel of the actual test as the two practice tests simulate the actual test and include the same test-taker friendly design features that one encounters on test day, like moving back and forth between questions, editing answers within a section and the on-screen calculator. Version 2.0 of the software includes two full-length practice tests as well as strategies, sample questions and more. The GRE Programme provides a free math review and low-cost test preparation tools supporting students to get familiarised with the actual test.
The officials also provide study materials for GRE Subject Tests. Free test preparation materials for the GRE  Subject Tests are available on the official website for all the prospective test takers. If one registers for a Subject Test, he/she is advised to download the free practice book for the specific Subject Test one plans to take. Each GRE Subject Test practice book consists of a full-length test and answer key, test-taking strategies, and information to help understand how the test is conducted and scored.
12. How long does one need to prepare for GRE? Any books to refer?
Preparation time will vary from person to person. The GRE Programme provides free and affordable test preparation tools to help students familiarise themselves with the test and prepare for test day. A book named  The Official Guide to the GRE General Test - Third Edition (English, Paperback, ETS; published in July 2017) is available online on shopping portals such as Flipkart.com and in bookstores across India and has proven to be quite helpful for candidates aspiring to take GRE examination. It has four  Currently, the book costs INR 744 in Flipkart.
13.  Can the GRE scores be viewed online?
Both GRE General and Subject scores can be viewed online.
ETS declares the GRE General Test scores after 10–15 days after the test date, and the official scores are available in the ETS Account created by test takers during registration and sent to the score recipients as designated on test day.
The result of GRE Subject Test is announced tentatively after five weeks after test date. Candidates receive an email notification from ETS with the score intimation. Scores can be viewed from the ETS Account and that official score reports will be sent to the selected score recipients. In 2018, the GRE Subject score will be announced on November 24, 2018, and tentative score mailing date will be December 7, 2018.
14. How to send the GRE scores to institutions?
The obtained scores are sent to as many as four graduate institutions or fellowship sponsors at no additional cost as the expense is included in the registration fee. For the computer-delivered GRE General Test, one is asked to designate his/her score recipients at the test centre on the day of the test or you can choose not to report the scores. Test takers can also send score reports to institutions after test day for a fee.
15. Are there any services available to GRE test takers to help them find the right schools?
Yes, students can sign up to add their names for FREE to the GRE® Search Service database, which graduate and business schools, around the world, use to find prospective students who match their recruitment profiles. Aspirants need to register for availing the GRE Search Service by following the three simple steps mentioned here-
Sign in to your ETS Account

Select the link for the GRE Search Service registration

Provide the requested information
Also read,
Questions related to GRE
Showing 449 out of 449 Questions