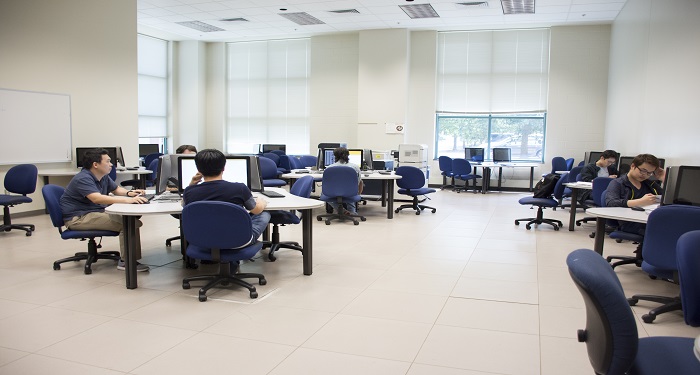 PTE Academic Result 2019 - Pearson- the PTE ACADEMICTM administering body releases PTE Academic 2019 results within five business days after the respective exam dates. Thereby the aspiring candidates can start applying to universities of their choice well in time. Each educational institution prescribes their individual level of PTE Academic result 2019 to meet the admission requirements. The PTE Academic 2019 score is graded on a scale of 10-90 points. Each correct answer is awarded one point and no point is given for incorrect answers. Candidates are awarded partial credit if the answers are partly correct, but less than the maximum available for the item type. After receiving the PTE Academic result 2019, candidates can start sending their obtained scores to as many institutions as they like. Pearson VUE PTE Academic scores are used for academic purposes as well as approved by the governments of Australian and New Zealand for both academic and migration purpose.
PTE Academic Result
All sections in PTE Academic test are machine scored using PTE Academic's automated scoring system. PTE Academic is scored on the Global Scale of English, a thermometer-style scale that provides an accurate overview of the English language skills. The PTE Academic exam pattern 2019 evaluates candidates on four language skill sets, namely the Writing, Speaking, Reading, and Listening. The Global Scale of English aligns with a variety of popular tests and scales around the world. The Global Scale of English runs from 10 - 90, with clear statements for what a learner can achieve in Speaking, Listening, Reading and Writing at any point on the scale. The PTE academic scores are calculated on similar parameters. Typically, the PTE Academic scores are considered for study abroad and immigration purpose. The PTE Academic 2019  scores can also be used to apply for an Australian Visa.
Click here

to check PTE Academic Result 2019
 PTE Academic score validity
The validity of PTE Academic scores is two years. Aspirants can send the scores to as many universities as they wish to. There is no extra charge levied for sending additional score reports. This is one of the unique features of PTE Academic. The other feature that attracts an aspirant is the promptness in sending reports to the candidates. PTE Academic is one of the fastest English proficiency exam used by a number of countries for migration as well as for higher education. The results of the three-hour test session are available to be viewed within five days of the test. The Pearson VUE result scores can be viewed within the two-year validity period. Post that the scores will not be visible.
 Details mentioned on the PTE Academic score report:-
Candidates' personal details with photograph

The overall score

A detailed breakdown of the test taker's performance
How to check the PTE Academic scores 2019?
Test takers can access their PTE Academic 2019 results/scores through an online registered website; candidates are likely to receive an email notifying them once the PTE Academic 2019 result is declared. Once the PTE Academic Result 2018 is made available, candidates can send their PTE 2019 Academic score reports to institutions through the Pearson VUE Account. 
What are the steps to check your PTE Academic Result 2019?
If one is planning to opt for the PTE Academic 2019 exam, he/she has to create an account on Pearson. Candidates can schedule the test or make any necessary changes to the appointment or modify the personal information after creating their account/profile in Pearson VUE account.
Candidates can only check their PTE Academic results 2019, post receiving a notification mail. After which he/she needs to login with the username and password.
After the candidates' login through the official Pearson website, the tab 'My Account' should be clicked. Next, test takers should click on 'View Score Report' tab, and get access to the PTE Academic 2019 result.
How to send PTE Academic scores 2019 to institutions?
You can share your PTE Academic 2019 score with institutions once you login to your account.

Click 'Send Scores'.

You will see a field marked 'Institution/Organization/ Department/School, you can type the name of your chosen institution and click 'Search'.

When the institution's name appears on screen, you will need to tick the box next to the institution.

Once you have selected next to the chosen institution or organization, review the details and click 'Next' and click 'Next' again to confirm your choice.

You can repeat the same step for each institution.

Below is a table which projects the acceptance of PTE Academic PTE 2019 results/scores across the government bodies:
Country

Purpose

Accredited by

Albania

For completion of post-graduate studies

Ministry of Education and Science

Colombia

Approved assessment

Ministry of Education

Czech Republic

Test of quality

Ministry of Education

Ecuador

Approved assessment

Ministry of Education

Greece

ASEP accreditation

Ministry of Education

Italy

Test of quality

Ministry of Education

Lativa

Approved accreditation as substitute international exam for the final centralised school leaving exam in English

Ministry of Education and Science

Lithuania

Approved accreditation as a substitute test for the Valstybinis Brandos Egzaminas (VBE – State Final Examination)

Ministry of Education

Approved language test for the recruitment of civil servants

Lithuanian Ministry of the Interior

Mexico

Approved assessment

Ministry of Education

Poland

Test of quality for civil servants

Civil Service

Spain

Recognised English proficiency tests for entry onto university programmes around Spain

ACLES – National Association of Language Centres in Higher Education

Switzerland

Employment purposes for school teachers

Canton Lucerne

Employment purposes for school teachers

Canton Schwyz

Employment purposes for school teachers

Canton St Gallen

Employment purposes for school teachers

Canton Zug

UK

Fully accredited by Ofqal as ESOL International qualifications

Ofqual

Ukraine

Approved accreditation as substitute test to the official school leaving exam, order 1/9-33

Ministry of Education and Science

Estonia

Approved accreditation as a substitute test for the GÃmnaasiumi Lõpueksamid foreign language examination

Ministry of Education
Pearson Test of English (PTE Academic) is a computer-based test that measures a candidate's proficiency in the English language. Designed for non-native English speakers, PTE Academic score is accepted for admission to thousands of institutions across the world, including countries like – Australia, Canada, New Zealand, the UK and the USA. Prominent universities accepting PTE Academic include Harvard, Yale and INSEAD. The Australian Government accepts PTE Academic for the visa application process. According to the PTE Academic eligibility criteria 2019, applicants need to be at least 16 years of age at the time of appearing in the examination. Students who are below 18 years of age will have to produce evidence of parental consent to take the English proficiency test. 
Questions related to PTE Academic