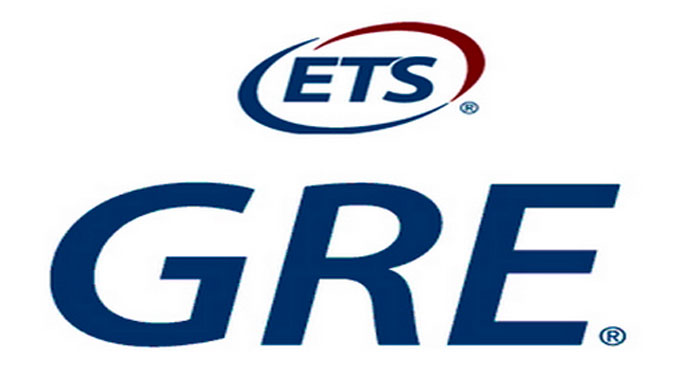 GRE 2019 - The GRE® General Test is a standardised test that is accepted for admission to various disciplines at many graduate and business schools across the globe. GRE 2019 is conducted in two modes; computer-based and paper-based formats. In addition to the GRE 2019 general test, there are six GRE subject tests that evaluate candidates' knowledge in their respective fields. Aspirants interested in pursuing higher education, especially Master's degree, specialised Master's course, MBA or a PhD degree can appear for the GRE. It is conducted by the Educational Testing Service (ETS), a US-based organisation. The GRE Test 2019 is available at over 1000 test centres in more than 160 countries. It covers three major sections- Analytical Writing, Verbal Reasoning and Quantitative Reasoning. While Verbal and Quantitative Reasoning are scored on a scale of 130 – 170, analytical writing is scored on a scale of 0-6. In this article, candidates can know all about GRE 2019 such as dates, eligibility, registration, pattern, syllabus, GRE fee structure and result.
GRE Fast Facts
Exam Name: GRE® General Test
Commonly Known as: GRE
Exam Level: International
Conducting Body: Educational Testing Service (ETS)
Number of Sections: 3 - Analytical Writing, Quantitative and Verbal Reasoning
There is no GRE 2019 Eligibility. Aspirants can apply for the GRE 2019 irrespective of age and qualification, as there are no specific GRE eligibility criteria 2019. The candidates, however, have to fulfil the admission criteria for the institutes/ universities they are applying to. As a GRE 2019 score is used for admission to postgraduate programmes, students who have completed their undergraduate studies should opt for the examination. GRE 2019 score is used for entry to Masters or PhD courses abroad, specifically in universities in US and Canada. Universities in a number of Europan and Asian countries have also started accepting GRE scores for a variety of Graduate programmes. However, aspirants should keep this in mind that it is not the country but the university which requires GRE score. Not all courses require GRE score at all universities. Even within a university, some departments might ask for GRE score while others might not. Hence, candidates are required to first check the admission checklist of the universities before checking the GRE eligibility criteria 2019.
GRE Eligibility Criteria 2019 
| | |
| --- | --- |
| Acronym | GRE  |
| Test type | GRE General (Aptitude) GRE Subject (Subjective) |
| GRE eligibility criteria | No specific eligibility criteria to pursue postgraduate programmes |
| Test sections | Verbal Reasoning, Quantitative Reasoning and Analytical Writing |
| Test duration | 3 hours 45 minutes |
| GRE score | 130-170( per section) Analytical writing: 1-6 |
In order to appear for GRE® General Test 2019, candidates have to first create a 'My GRE Account'. Candidates can apply for the GRE 2019 as well as check their scores in My GRE Account. There are three ways to register for the GRE general test; Online, Phone and Mail registration. Candidates can opt either Online or Mail registration in the case of GRE 2019 subject test.
Here are major five steps that candidates should follow to register for GRE 2019:
Create an ETS account for GRE registration 2019

Select GRE test type- GRE General or GRE subject test

Set location and date for the GRE 2019

Fill academic background information required for GRE registration 2019

Make payment through American Express, Discover, JCB, MasterCard or VISA
GRE 2019 Registration fee:
Fees for GRE® General Test is $205 worldwide. Fees for GRE Subject test is $150 globally.
| | |
| --- | --- |
| Special Handling Requests | GRE Fees |
| Late registration fee (paper-based test online registration only) | $25 |
| Standby testing (paper-based test only) | $50 |
| Rescheduling fee | $50 |
| Changing your test centre | $50 |
If candidates wish to change a subject in the Subject test, they will have to pay $50 extra.
There are no specific test dates for GRE® General Test. The computer-based GRE Test 2019 is offered year-round at Prometric test centres. Aspirants can take the exam as per their requirement. They can take the GRE 2019 once every 21 days, up to five times within a 12-month period. This applies even if the candidate has cancelled his/her scores on a test taken previously. Also, the GRE test date 2019, depends on the availability of the test centre selected by the candidate. If the seats in the specific test centre are filled on that date, the aspirant has to either select a new date or go to a different test location. However, you have to first create a 'My GRE Account' in order to register for a specific date.
The GRE Test 2019 will be conducted in over 1000 cities across 160 countries. Candidates can choose their choice of test centre from the option given by ETS. Candidates are requested to check the GRE 2019 test centres, GRE 2019 test dates and their availability from the ETS portal. The portal gives the candidates options to chose GRE 2019 test dates from a two-month period for greater convenience.
GRE Admit Card 2019
The GRE admission ticket/ confirmation mail is sent to candidates by mail after the process of registration. Candidates have to bring the mail to the admission ticket/ confirmation mail to the centre with other mandatory things to the exam on the day of the exam. The admission ticket confirms the choice of test, test date, time and the GRE 2019 test centre.
The GRE Test Pattern has three sections- Analytical Writing, Verbal Reasoning and Quantitative Reasoning. The total duration of the GRE 2019 is 3 hours 40 minutes. Besides the main academic sections, there are two other variable sections and a 10-minute break is given after the third (Quantitative Reasoning) section during the GRE Test 2019.
The two variable sections are Unscored and the Research section, which do not count toward the actual GRE 2019 score. The GRE test pattern 2019 includes six GRE subject tests. They are Biology, Chemistry, Literature in English, Mathematics, Physics and Psychology. Each subject has a different test pattern. The GRE2019 Subject Tests are offered in the paper-based format. Candidates can take the test worldwide three times in a year in September, October and April. The GRE 2019 Subject test is 2 hours and 50 minutes duration.
GRE 2019 Test Pattern
Paper-Based

GRE Sections

Computer-Based

Duration

No. of Sections

 

No. of Sections

Duration

60 minutes

2 Sections, 2 tasks

Analytical Writing

1 Section, 2 tasks

60 minutes

70 minutes

2 Sections, 50 questions

Verbal reasoning

2 Sections, 40 questions

60 minutes

80 minutes

2 Sections, 50 questions

Quantitative Reasoning

2 Sections 40 questions

70 minutes

 
 

Unscored

Varies

Varies

 
 

Research

Varies

Varies
GRE 2019 Syllabus for General test is divided into three sections: Quantitative Reasoning, Verbal Reasoning, and Analytical Writing.
The Quantitative Reasoning section of GRE 2019 tests the candidate's comfort level of understanding and analyzing quantitative information. It also checks the candidate's abilities to interpret quantitative information accurately. This section tests basic mathematics and concepts of arithmetic, algebra, geometry and data interpretation.
The skills tested in the Verbal Reasoning section are Reading Comprehension, Text Completion and Sentence Equivalence. The questions are framed to understand a candidate's analyzing skills along with the ability to draw conclusions, understand and add value to partial information provided as well as identify the perception of the author. It also tests the candidate's ability to identify vital points and differentiate between them. The section also aims to test the candidate's skills with reference to understanding work relationships and concepts.
In the Analytical Section, of GRE 2019, the candidate is required to understand and articulate ideas both simple and complex effectively. The section also expects the candidates to be able to support ideas with significant reasons and examples as well as examine claims and associated facts while able to maintain a rational and well-focused discussion.
GRE 2019 test requires a targeted and planned study. Proper planning will help in scoring a high score in the exam. GRE 2019 aspirants are requested to take as many mock tests as possible. Identifying improvement areas and working towards improving those should be planned. Working on as many GRE 2019 sample papers as they can get is the only way the candidates can assure themselves of success. The three sections of GRE 2019 should be individually practised and improved.
GRE Participating Institutes 2019
Academic institutions across the world use GRE General Test scores while considering candidates for their graduate programmes. GRE is most commonly accepted by universities. The acceptance of the GRE score usually depends on the department. Also, GRE subject test score is not required by all universities or departments. Aspirants can apply for the GRE subject test if the department requires it.
There are also many specialised MBA, masters and doctoral programmes in business schools that accept GRE scores. GRE 2019 scores are accepted by thousands of participating institutes in the world which also include over 1,200 business schools. Besides MBA and other graduate programmes, GRE scores are also accepted for interdisciplinary programmes like MIS and Engineering Management.
An email notification is sent by the ETS to the candidates who have appeared for GRE to inform them about the availability of scores. The results are available in the GRE 2019 accounts of the aspirants. Candidates appearing for the computer-based test can know their unofficial Verbal Reasoning and Quantitative Reasoning scores at the test centre. The official results are available within 10 to 15 days of the GRE test 2019.
Scoring Pattern of GRE 2019: Candidates can check the scoring pattern for GRE verbal reasoning, Quantitative reasoning and analytical writing from the window below-
GRE 2019 Scoring Pattern
| | |
| --- | --- |
| Measure | GRE Scores |
| GRE Verbal Reasoning | 130–170, in 1 point increment |
| GRE Quantitative Reasoning | 130–170, in 1 point increments |
| GRE Analytical Writing | 0–6, in half-point increments |
Website: https://www.ets.org/gre
Also Read:
GRE Preparation Tips Know how to prepare for the test
An Insider's Guide to the GRE® General Test
GRE Scores for Engineering Management
GRE Scores for Top US Universities