University of South Carolina, USA Announces Graduate Admissions 2018
University of South Carolina invites applications for PostGraduate programmes for the academic year 2018. Graduates of University of South Carolina (USC) are equipped to change the world — pioneers and cutting-edge thinkers ready to tackle our most challenging problems. USC alumni can be found across the globe in India, China, Brazil, Malaysia, Russia, the U.K. and many other countries. They work in engineering, project management, research, consulting and business development in some of the world's most prestigious organisations.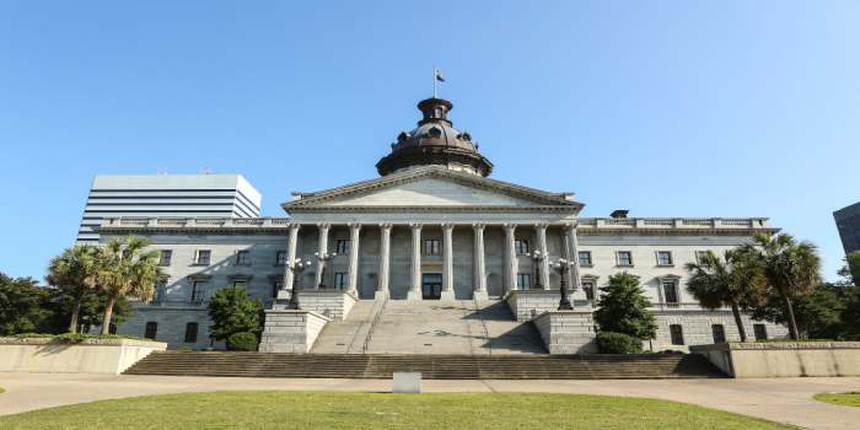 Established in 1801, USC boasts a historic campus, with beauty, charm, a long history and deep-rooted traditions.
University of South Carolina postgraduate Admissions 2018: USC invites applications for a variety of postgraduate programmes in the Darla Moore School of Business, College of Hospitality, Retail and Sport Management, and College of Engineering and Computing. A variety of graduate programs including One-Year Master of Business Administration (MBA), International Hospitality and Tourism Management, Sport and Entertainment Management, Biomedical Engineering (ME), Aerospace Engineering (ME), Electrical Engineering (ME), Mechanical Engineering (ME) are offered.
Course Fee: The annual course fee for the postgraduate programme is $31,000.
Scholarships: An annual scholarship amount of $4,000 for the first year is offered to the deserving students.
How to apply: The application process for University of South Carolina postgraduate Admissions 2018 can be completed online. To apply online, applicants have to create their personal accounts and follow the follow the steps below:
Log in to the account

Fill all required details

Submit the form
Click here to apply:
Admission Checklist:
Eligibility Criteria: Those seeking admission to the university must have
Bachelor's Degrees: the most common Indian Bachelor's Degrees (B.Sc., B.Com., B.A.) are three-year degrees. Bachelor's Degrees earned after four years of university study are, B.Engr.; B.Sc. (in Agriculture); B.Sc. (in Engineering); B.Arch.; B.Tech. Three-year Bachelor's Degrees from NOOSR 1 ranked institutions are considered equivalent with 60% average or higher or GPA 7/10 or GPA 5/7 or GPA 3/4 or higher
USC Postgraduate Application Deadlines:
| | | |
| --- | --- | --- |
| Dates | Spring 2018 | Fall 2018 |
| Application Deadline |  15th November 2017 | 30th June 2018 |
| Move-in Date | 9th January 2018 |  NA |
| Program Start Date | 10th January 2018 |  NA |