University of Michigan MBA Admission 2014
Ross School of Business, University of Michigan, USA has announced opening of applications for its MBA Admission 2014. Founded in 1924, Ross School of Business is the business school of University of Michigan. The Ross MBA is considered as one of the best in the world.
University of Michigan MBA:
The Ross MBA at University of Michigan has 4 variants: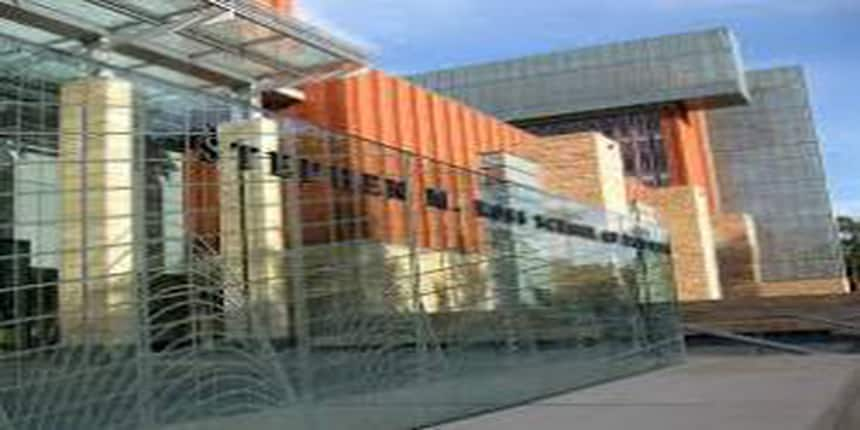 Ross Full-Time MBA:
The Full-time MBA Programme offers a two-year curriculum built on a foundation of analytical tools, quantitative skills, and world-class instruction. The first-year core concludes with the Multidisciplinary Action Project (MAP) course in which students work to resolve organizational challenges in sponsoring firms. The second year consists of electives.
Ross Evening and Weekend MBA:
The Evening and Weekend MBA is designed for working professionals. Evening MBA students pursue the degree at their own pace. Weekend MBA students finish the course in two years. Both formats follow the same core curriculum as the Full-time MBA Programme and conclude with the same degree.
Ross Executive MBA:
It is a 20-month programme customized to meet the needs of high-potential leaders from across the world. The Executive MBA curriculum combines personalized leadership development with a multidisciplinary approach to strategy. Participants tend to have an average of 10 to 15 years in management with supervisory experience.
Ross Global MBA:
The Ross Global MBA is a 16 month programme designed for corporate managers who will return to their employer/sponsor after completing their MBA. The course puts emphasis on developing personal relationships with managers and people of diverse business and cultural backgrounds. Courses take place in Asia and Ann Arbor.
University of Michigan MBA admission application process:
Candidates need to apply online.
Click here for further information.
University of Michigan MBA admission application deadlines:
Ross Full-Time MBA:
Round I: 1 October 2013

Round II: 2 January 2014

Round III: 3 March 2014
Ross Evening MBA:
Winter 2014: 15 October 2013

Fall 2014: 15 March 2014/15 May 2014
Ross Weekend MBA:
Ross Executive MBA:
Priority: 1 April 2014

Standard: 1 June 2014
Ross Global MBA:
Early: 31 October 2013

Standard: 25 November 2013

Extended: 2 January 2014
University of Michigan MBA admission requirement:
Although the requirements vary according to the particular programme, the standard requirements are related to:
Academic Requirements

Work Experience wherever applicable

Essays

Interview

Recommendations

Required Test Results

Transcripts

Other personal and extracurricular skills and abilities
For more information, contact:
Contact Address:
Stephen M. Ross School of Business
Office of Admissions
University of Michigan
701 Tappan Street
Ann Arbor, MI 48109-1234 
Phone: 
For Full-time and Part-time MBA: (734) 763-5796

For Executive MBA: (734) 647-3400

For Global MBA: (734) 763-5398
Fax:
For Full-time and Part-time MBA: (734) 763-7804

For Executive MBA: (734) 763-7804

For Global MBA: (734) 936-2567
Email:  
For Full-time and Part-time MBA: rossmba@umich.edu; rossptmba@umich.edu

For Executive MBA: rossemba@umich.edu

For Global MBA: gmba@umich.edu