UCLA School of Law announces Admission 2014
The School of Law of University of California Los Angeles, USA invites applications for its law admission 2014. The UCLA School of Law has been approved by the American Bar Association since 1950. It joined the Association of American Law Schools in 1952.
UCLA School of Law Courses:
The various degree programmes offered by the UCLA School of Law are: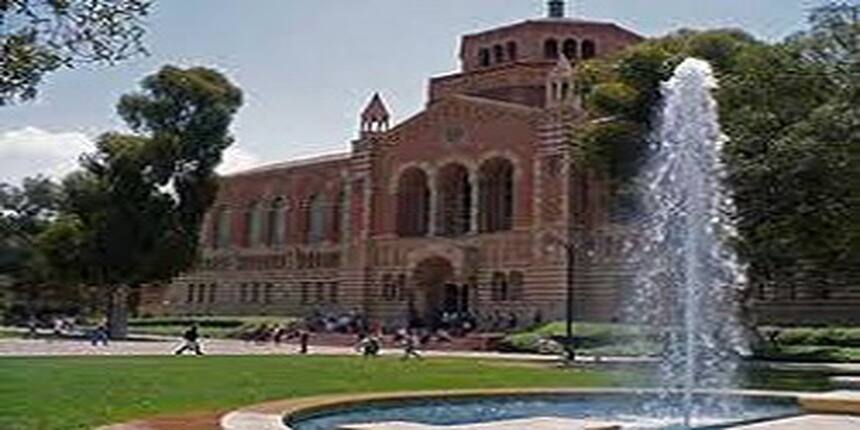 The Juris Doctor (J.D.) programme at UCLA School of Law is a full-time programme requiring three years of study. The academic year, comprised of two semesters, extends from mid-August through mid-May. The areas of specialization are designed for those students who wish to focus their schooling in a particular area, and receive an advanced degree within that specialty area. UCLA School of Law offers specialization in Business Law, Critical Race Studies, Entertainment and Media Law and Policy, Law and Philosophy, and Public Interest.


Joint Degree programmes are also available that enable students to simultaneously earn a Juris Doctor and a master's degree from another school or department.

The Master of Laws (LL.M.) Programme is a one-year programme for students seeking a year of advanced legal studies. The programme offers specializations in Business Law, Entertainment and Media Law and Policy, and International and Comparative Law, as well as design-it-yourself specializations in a range of fields.

The Doctor of Juridical Science (S.J.D.) Degree Program is designed for those seeking to pursue careers as teachers and scholars of law. This highly selective programme is open only to applicants who possess a distinguished prior academic record in law, show promise of outstanding scholarship, and demonstrate a high potential for completing a scholarly dissertation of required quality. Applicants must hold a J.D. degree or foreign equivalent and an LL.M. degree (or be enrolled in a program leading to an LL.M. degree).
UCLA School of Law Admission Requirements:
The UCLA School of Law Admission Requirements vary according to the programmes chosen. The basic requirements are related to:
Academic Requirements specific to courses

Test related requirements e.g. LSAT

Other course specific requirements
UCLA School of Law Admission 2014 Application Process:
Candidates need to apply online. Click here for further information.
UCLA School of Law Admission 2014 Important Dates: Each programme has its own deadlines in between 1 February to 1 March 2014
Contact Address:
UCLA School of Law
385 Charles E. Young Drive East,
1242 Law Building,
Los Angeles, California 90095
USA
Tel: (310) 825-4841