Study Business in BI Norwegian Business School, Norway!
BI Norwegian Business School is a private, independent, specialised university institution with a total of six study locations in Oslo (the main campus with all international programmes), Bergen, Trondheim, Stavanger, Kristiansand, and Drammen, Norway.

Programmes offered:
1. Bachelor:
Bachelor of Business Administration (BBA)
BBA in Shipping Management
International Business
2. Master of Science (MSc)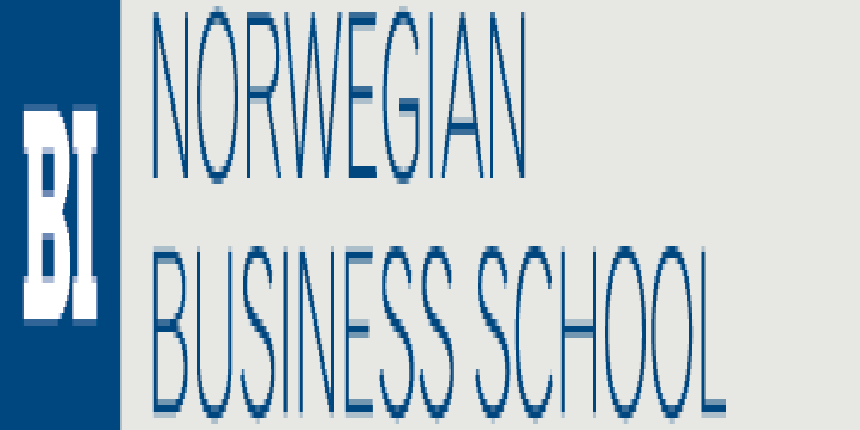 Business
Financial Economics
Strategic Marketing Management
Organisational Psychology
3. Executive MBA, Executive Master of Management and Executive Short Programmes.

General Admission Requirements for International Students:
Click here for online application form
Official university/college transcripts and diplomas:
copies of transcripts and degrees (diplomas) must be certified as true copies and include an official explanation of the grade scale used.
All academic records not in English or a Scandinavian language should be accompanied by a certified English translation.
If you have not completed your undergraduate education when applying, please submit a certified copy of the most recent transcript.
An official and original GMAT/GRE/CAT test score* (copies are not accepted). Test results should be sent directly to BI from the test center.
An official and original TOEFL/IELTS test score * (copies are not accepted). Test results should be sent directly to BI from the test center.
A one-page application essay (motivation letter) in English explaining your ambitions and career aspiration and how they relate to your choice of the program at BI.
Curriculum Vitae (CV).
A financial plan: All international applicants must submit a personal financial plan.

Click here for more details

Application deadline for International Students: March 1, 2013

*******
Representatives of the BI Norwegian Business School will be in India to aid students interested in getting admissions to the Bachelor, Masters and Executive Programmes offered by the School.

Details of Seminars:
The representatives will answer all queries on admissions and visa procedures.
On the spot admission assessments will be conducted.
Interested students may bring relevant documents to avail the opportunity.
There are no registration fees

Seminar Schedule:

1. Bangalore -- January 22, 2013
Venue: Royal Hall, Pride Hotel, Richmond Road

2. Chennai -- January 24, 2013
Venue: Conference Hall, Chinmaya Heritage Centre, 13th Avenue, Harrington Road, Chetpet

3. Mumbai -- January 26, 2013
Venue: Opal Hall, Hyatt Regency, International Airport, Andheri East

Website: http://www.bi.edu