Columbia Business School launches new MBA core curriculum
Columbia Business School, USA is launching a revamped MBA core curriculum this fall for the incoming Class of 2015. ThenewMBAcore curriculum of the Columbia Business Schoolis framed such as it helps the students to excel in academic disciplines and applied functional areas necessary to every business leader's success.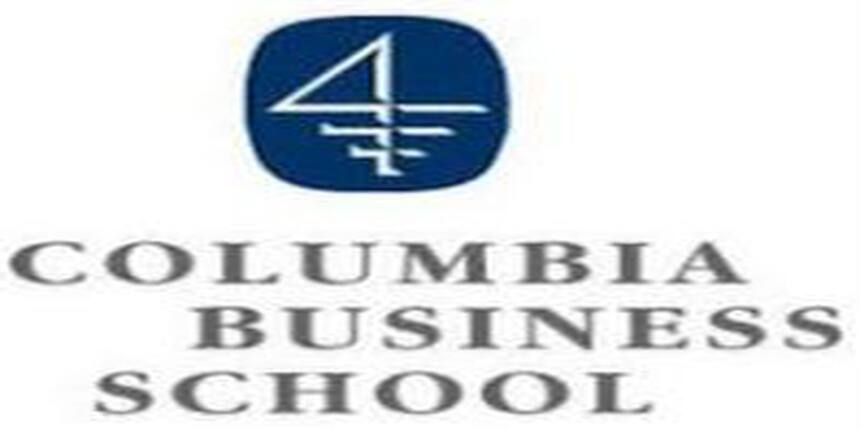 Important changes in the MBA core curriculum ofColumbia Business School, USA are:
Inclusion of the core's credit-bearing leadership course during student orientation rather than in the first semester

Increased number of electives that first year students may take

Placing some technical components of course content online, allowing for more in-depth and robust classroom discussion between professors and students

Revamping the Decision Models core course to emphasise big data

Refreshed content that further infuses entrepreneurial thinking into various courses

Expansion of the school's integrated case study on General Motors, a real-world problem-solving case that examines a corporation from a variety of perspectives across different courses. 

The new core will teach some technical components online to free up more classroom time for deeper dives and discussions.
Columbia Business School MBA Course Structure:
The MBA core curriculum of Columbia Business School includes:
two full-term courses–Financial Accounting and Finance

nine half-term courses that range from Business Analytics to Strategy Formulation
First Term Columbia Business School MBA Core Courses:
Pre-term

Leadership (1/2 term equivalent)

1st half

Managerial Statistics

Strategy Formulation

Financial Accounting

Finance

Managerial Economics

2nd half

Business Analytics

Marketing: Innovation through Customer 




Centricity I

Global Economic Environment
Second Term Columbia Business School MBA Core Courses:


1st half

Operations Mgmt

Marketing: Innovation through 




Customer Centricity II

Elective

Elective

Elective

2nd half

1/2 Elective

1/2 Elective
Columbia Business School MBA admission requirements:
Bachelor's degree or equivalent from an accredited institution

GMAT or GRE score

English language requirements
Columbia Business School MBA admission application procedure:
Candidates need to apply online. Click here for further information.
Columbia Business School MBA admission application deadlines:

For January 2014 entry:


For August 2014 entry:




Early decision deadline: 2nd October 2013

Merit Fellowship Consideration: 6th January 2014

Regular Decision: 9th April 2014
For more information, contact:
Contact Address:
Columbia Business School
3022 Manhattan
New York
United States of America
Phone: +1 212-854-5553