Carey Business School invites applications for MBA admission 2014. The Johns Hopkins Carey Business School, also referred to as Carey Business School, is the business school of the Johns Hopkins University in Baltimore, Maryland. As the newest school in America's first research university, it distinguishes itself from traditional business schools in that "business is taught with humanity in mind."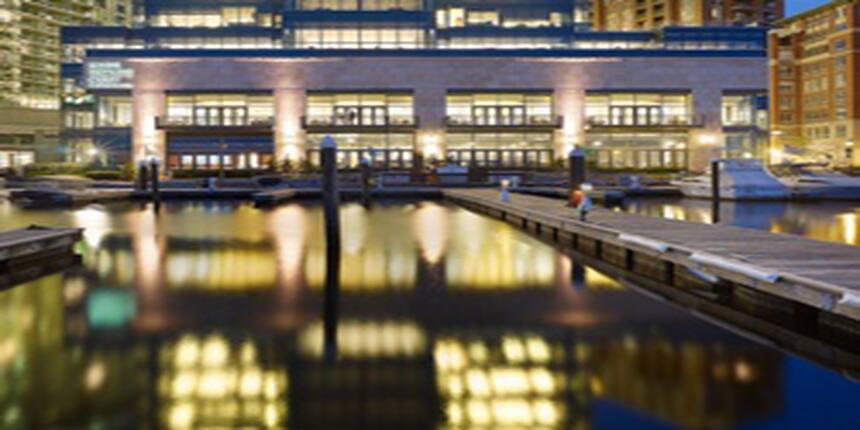 Carey MBA:
Carey Business School offers 3 options:
Global MBA Programme: The Carey Global MBA leverages resources from across Johns Hopkins, developing business leaders with the confidence to bring new perspectives to a world that desperately needs it. It is a 2 year programme designed to give students a firm foundation in business best practices—a balanced mix of core studies, theory, ethics, and entrepreneurship.
Executive MBA Programme: The Johns Hopkins Executive MBA offers a fast-paced, flexible business education for advancing professionals who want to expand, transform, or reinvent their organizations. This accelerated 18-month programme is driven by an interactive curriculum that connects coursework to the business issues that affect us today and those that will impact us decades from now. Courses focus on the real-world application of business theory, using actual business challenges, case studies, best-practice presentations, discourse seminars, and experiential learning projects.
Flexible MBA Programme: The Johns Hopkins Flexible MBA programme is an immersive part-time business education for full-time professionals seeking to advance their careers. Courses are offered in the evenings and on Saturdays, allowing students to complete the programme without interrupting their careers or excessively disrupting their personal lives.
Carey Admission Requirements:
Academic Requirements

GMAT or GRE

TOEFL or IELTS

Relevant work experience

Required personal background
Carey admission 2014 application process:
Candidates need to apply online. Click here for further information.
Carey admission 2014 application deadline:
| | |
| --- | --- |
| Round | Application Deadline |
| Priority | 15 November, 2013 |
| Standard | 10 January, 2014 |
| Final | 3 March, 2014 |
For more information, contact:
Contact Address:
The Johns Hopkins University Carey Business School
100 International Drive
Baltimore, MD 21202
877-88 CAREY
Tel: 410-234-9220
Fax: 443-529-1554
Email: carey.admissions@jhu.edu