IELTS 2023 Exam - Registration, Exam Dates, Slot Booking, Syllabus, Pattern, Result
Exam Date
01 Dec, 2023 - 31 Dec, 2023
Stay up-to date with IELTS News
About IELTS 2023
What is IELTS?: IELTS (International English Language Testing System) is a standardised test that assesses a candidate's ability to understand and use the English language for communication. The full form of IELTS is the International English Language Testing System, which is required for International students who are planning to study or work in a country where English is the main language of communication. IDP IELTS is the administrative body that conducts IELTS in India. IELTS evaluates a candidate's ability to communicate in English and assesses them on basic skills - Listening, Speaking, Reading and Writing. 
IDP IELTS measures four key English language skills: listening, reading, writing, and speaking. Test takers are assigned IELTS band scores for each of these skills, and these scores are used to determine eligibility for educational programmes, job positions, or immigration visas in English-speaking countries. 
In many countries like the UK, Australia, New Zealand, USA, and Canada, the IELTS exam is required to get into universities. It's like a key that can unlock the door to your dream university in these countries. IELTS 2023 has long been regarded as the gold standard for assessing English language proficiency. For decades, this examination has enabled millions of individuals to achieve their dreams of studying or working abroad by demonstrating their command of the English language.
The IDP IELTS exam is conducted in two modes: a computer-based test and a paper-based test. Those who wish to take the computer-based IELTS exam will attempt the listening, reading and writing sections on a computer and take the speaking test face-to-face with an examiner. The IELTS registration 2023 can be done online from its official website, ielts.idp.com throughout the year. One can complete the online IELTS 2023 registration by paying the exam fee and selecting the nearest test centre and the suitable exam date. The IELTS exam fee for both Computer-based and Paper-based tests is INR 16,250. 
Types of IELTS 
IELTS offers two different types of exams: IELTS Academic and IELTS General Training. Although the IELTS Listening and Speaking sections remain consistent across both tests, test seekers should note that the IELTS Writing and IELTS Reading sections differ in terms of content based on the specific exam taken. 
Importantly, all three core sections (Reading, Writing, and Listening) are conducted consecutively on the same test day. However, the IELTS Speaking section offers flexibility, allowing candidates to complete it either a week before or after the main test date. 
Which IELTS Exam is suitable for you? 
The choice of whether IELTS Academic or IELTS General Training is "good" for you depends on your individual goals and needs. There are two primary types of IELTS tests available, and both tests, IELTS Academic vs IELTS General serve different purposes:
IELTS Academic:
This test is designed to assess your English language skills in an academic setting.

It focuses on academic language and evaluates whether you are prepared to pursue higher education or training in English abroad.

It's the best choice if you plan to study at a university or engage in academic programmes in an English-speaking country.
IELTS General Training:
This test measures your English language proficiency in practical, everyday situations.

It covers both workplace and social contexts, assessing your ability to communicate effectively in real-life situations.

This test is suitable if your goal is to work or live in an English-speaking country and you want to demonstrate your English language skills for immigration purposes.
IELTS latest updates
SDS Canada Cut off-score: The IELTS academic test takers with a 6.0 overall band score can now apply for an SDS (Student Direct Stream) Canada permit starting from August 10, 2023. Previously the cut-off would be 6.0 scores for every individual skill in the exam but now it has been made simple to just 6.0 overall band score of the exam.

IELTS One Skill Retake update -A new facility of IELTS exam One Skill Retake has been recently launched in India, Australia, Cambodia, Philippines, etc. Through IELTS one-skill retake, students can re-attempt any one section of the test (Listening, Reading, Writing, or Speaking) and improve their scores.
How many times is the IELTS Exam conducted in a year? 
IELTS 2023 is conducted throughout the year. IDP IELTS exam date 2023 is available 7 days a week and up to 3 slots in a day. The advantage of opting for the IDP IELTS exam 2023 in a computer-based format is that candidates have more IELTS test dates to choose from and access to IELTS results in 3 to 5 days.
IDP IELTS Exam Booking
IELTS offers multiple test dates throughout the year, providing flexibility for test-takers. In total, there are 48 fixed IELTS exam dates in a calendar year, with tests available up to four times each month. However, it's important to note that the availability of IELTS test dates in India can vary between the Academic and General Training modules.
For the Academic module, all 48 IELTS test dates are accessible. This means that individuals seeking to take the IELTS Academic test have a number of options throughout the year.
On the other hand, for the IELTS general exam dates, there are 24 available test dates. This means that while there is still a significant number of opportunities, it's important for those specifically requiring the General Training version to be mindful of the specific IELTS 2023 exam dates on which it is offered.
The IDP IELTS slot booking can be done through the official website of IDP IELTS. For Indian students, IELTS registration can be done at the IDP IELTS India website. The IELTS exam booking for the computer-based test is available three times a day and seven days a week. 
Students can appear in the IELTS exam at any of the nearest IELTS test centres by filling the IELTS exam application form. Students can check the available IDP IELTS 2023 exam date on the IELTS official website.
There are several ways you can make your IELTS exam booking:
Registering online and paying the IELTS exam fee.

Registering in person at any IELTS branch or input node.

Register by courier and pay the IELTS exam fee by demand draft or ICICI/HDFC deposit slip.
IELTS  Exam Dates
IELTS Computer based test dates are available on all the days of the month and candidates can book the exam from three slots available everyday.
Months

IDP Exam Dates 2023

IELTS Slot Booking

IELTS Computer Delivered Test for November 2023

01, 02, 03, 04, 05, 06, 07, 08, 09, 10, 11, 12, 13, 14, 15, 16, 17, 18, 19, 20, 21, 22, 23, 24, 25, 26, 27, 28, 29, and 30

Available Slots: 

09:00 am to 12:00 am 

01:00 pm to 04:00 pm

05:00 pm to 08:00 pm

IELTS Computer Delivered Test for December 2023

01, 02, 03, 04, 05, 06, 07, 08, 09, 10, 11, 12, 13, 14, 15, 16, 17, 18, 19, 20, 21, 22, 23, 24, 26, 27, 28, 29, 30, and 31

Available Slots:

09:00 am to 12:00 am 

01:00 pm to 04:00 pm

05:00 pm to 08:00 pm
Why IELTS Exam is Required?
The IELTS exam score is required from individuals who want to study or work abroad but whose first language is not English. IELTS is a popular exam among students looking for admission in countries like the USA, UK, Australia, Canada, New Zealand, and others. 
There are more than three million students and job aspirants who appear in the IELTS exam every year. The IELTS 2023 exam is of two types, Academic and General. IELTS Academic is for candidates who wish to enrol in a foreign college or university. The IELTS General test is designed for candidates looking to work abroad. IDP IELTS test booking can be done through the IELTS official website.
IELTS 2023 Highlights
| | |
| --- | --- |
| Full Exam Name | International English Language Testing System |
| Short Exam Name | IELTS |
| Conducting Body | IDP |
| Exam Level | International Level Exam |
| Languages | English |
| Mode of Application | Offline / Online |
| Mode of Exam | Online and Offline |
| Exam Duration | 2 Hours 45 Minutes |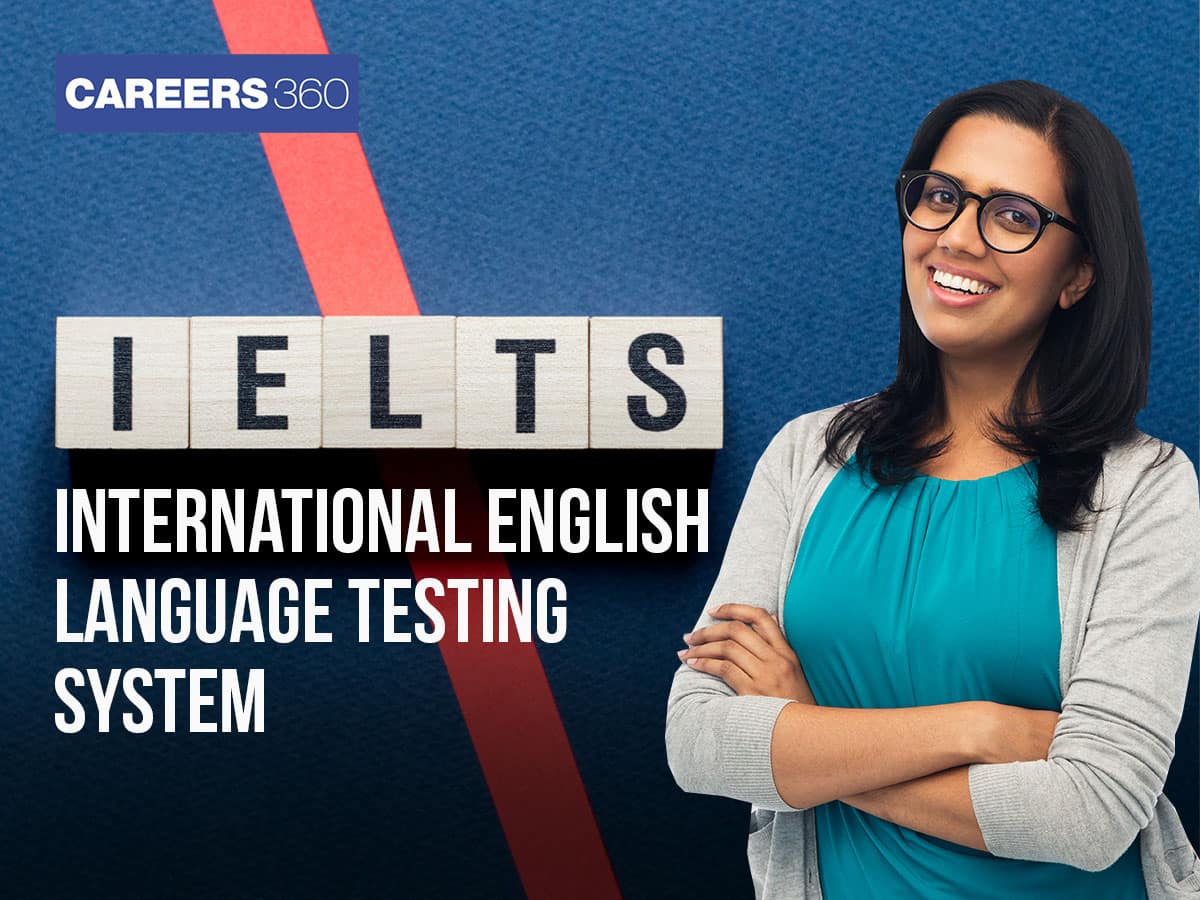 IELTS 2023 Important Dates
Upcoming Dates and Events
01 Dec, 2023 - 31 Dec, 2023
Exam - Computer based Test - Academic | Mode: Offline Ongoing
Past Dates and Events
01 Nov, 2023 - 30 Nov, 2023
Exam - Computer based Test - Academic | Mode: Offline
Candidates preparing to appear in the IELTS exam must check the complete IELTS eligibility criteria. The IELTS exam conducting body has set no particular IELTS eligibility criteria to appear in the examination. However, students and job seekers can check eligibility for their organisation or university, wherever they are applying. Below are the eligibility criteria to apply for IELTS exam.
The eligibility criteria for IELTS 2023 to appear for the test are mentioned below.
Age Requirement : There is no set age limit for IELTS candidates. Individuals of any age can take the test. However, the minimum age to appear for IDP IELTS exam is 16 years old, as the test is not recommended for candidates below this age.
Educational Qualifications: IELTS does not have specific educational requirements. Whether you aim to pursue higher education abroad, work internationally, or for any other purpose, you are eligible to take either the Academic or General Training of the IELTS exam.
Nationality and Background: IELTS is open to people of all nationalities, races, genders, and religious backgrounds. It is a universally accessible test that does not discriminate based on these factors.
Institution or Employer Requirements: While IELTS itself has inclusive eligibility, it's crucial to check the specific requirements of the educational institution or employer you are applying. Some institutions or employers may have additional criteria or score prerequisites for IELTS, so always verify their individual requirements.
Mode of Application : Offline and Online
Mode of Payment : Credit Card | Debit Card | Demand Draft
To appear for the IELTS 2023 exam, candidates must complete the IELTS registration and schedule an IELTS test. However, it is advised that students select a nearby IELTS India test centre during registration. 
How to register for the IDP IELTS exam 2023?
Below are the step-by-step guidelines for filling out the IELTS exam application form.
Create an IELTS Account:
To begin, you will need to create an account on the official IELTS registration website. You are required to submit your personal information, including your full name, contact details, and date of birth.
Choose a Test Type:
During registration, you will select the type of IELTS test you wish to take. The two main options are the Academic or General Training test. Be sure to pick the one that suits your requirements.
Select an IELTS Test Centre:
You need to choose a convenient IELTS center. IDP has numerous IELTS test centers in various cities, so select one that is easily accessible for you.
Schedule IELTS Test Date:
After selecting a test center, you can check available IELTS 2023 test dates and choose the one that fits your schedule. Make sure to book well in advance, as popular test dates fill up quickly.
Provide Identification:
During the IELTS registration process, one needs to upload a clear, valid copy of your identification document, which typically includes your passport or national ID. Ensure that the document is current and will remain so on the test day.
Payment of IELTS exam fees:
Payment for the IELTS test can be made online through the registration portal. Make sure to keep your payment receipt for future reference.
Confirmation and Information:
After successful registration and payment, you will receive a confirmation email with test details, including the date, time, and location. Be sure to review this information carefully.
IELTS Exam Fee
Fees for the IELTS exam vary for different exam types. Candidates have to select their exam type and pay the IELTS registration fees while booking the IELTS slot.
IELTS Exam Fee 2023 
| | |
| --- | --- |
| IELTS Exam Type | IELTS Fees in India |
| Computer-delivered IELTS for UKVI | ₹ 16,500 |
| Computer-delivered IELTS | ₹ 16,250 |
| IELTS Life Skills (A1 and B1) | ₹ 15,350 |
| IELTS for UK Visas and Immigration | ₹ 16,500 |
| Pen and paper-based IELTS | ₹ 16,250 |
IELTS Syllabus
The IELTS Exam Syllabus includes four sections - Reading, Writing, Listening and Speaking. IELTS score is calculated on these four sections. Your IELTS total score which is the sum of the scores in the four skills also marked on these four sections. 
IELTS Reading: The IELTS Reading section is of 60 minutes and comprises 40 questions that cover a wide range of reading skills. This section is designed to assess your liability to comprehend the general idea, details, logical arguments and main concepts in a text. IELTS Reading includes three lengthy texts that have been sourced from books, journals, newspapers and magazines. These texts include a wide range of styles from descriptive to factual to analytical.
IELTS Writing: The IELTS Academic Writing section includes two tasks. Task 1 includes a graph, table, diagram, or chart and you will be asked to describe, summarize or explain the information in your own words. In Task 2 you will be asked to describe and explain data, explain the stages of a process, how something works or describe an event or object. 
IELTS Listening: The IELTS Listening section is of 30 minutes and comprises four recorded texts, including monologues and conversations by native speakers. This section monitors test takers ability to understand spoken English through conversations, lectures, recordings and monologues.
IELTS Speaking: The Speaking section of IELTS is 11 to 14 minutes long that assesses test takers proficiency in spoken English. The conversation during the test is recorded for assessment. The listening section includes different types of questions and tasks related to test taker's personal experiences, opinions and abstract issues.
Preparing for the IELTS exam is a crucial step to achieving your desired score. The IELTS test comprises four main components: Reading, Listening, Writing, and Speaking. In order to score well in the IELTS exam 2023, here are some essential preparation tips for each section.
IELTS Reading Preparation Tips
Practice Regularly: Consistent practice is key to improving your reading skills. Work on a variety of texts, including newspapers, academic articles, and books.
Skim and Scan: Develop the ability to quickly skim through a passage to get the main idea and scan for specific details. This will save time during the actual IELTS exam.
Expand Vocabulary: Improve your vocabulary by learning and understanding the meaning of unfamiliar words. Keep a vocabulary journal and use flashcards to reinforce your memory.
Understand Question Types: Familiarise yourself with different IELTS question types, such as multiple-choice, true/false/not given, and matching headings. Practice these question types to become proficient.
Time Management: During IELTS practice tests, practice managing your time effectively. Allocate a specific amount of time to each passage and stick to it.
IELTS  Listening Preparation Tips
Immerse Yourself: Listen to a variety of English content, including podcasts, news broadcasts, and movies. This will make you familiar with different accents and speeds of speech.
Take Notes: During the listening test, take notes to help you remember key details. Be concise in your note-taking to avoid missing information.
Practice Dictation: Transcribing spoken words or sentences from audio can improve your listening and writing skills simultaneously.
Mock Tests: Practice IELTS listening test under real conditions to simulate the real test environment. This will help you manage stress and time effectively.
Repeat Practice: Repeatedly listen to the same audio passages to improve your comprehension and pick up on details you might have missed initially.
IELTS Exam Writing Preparation Tips
Structure Matters: Understand the structure for both the IELTS Academic and General Training writing tasks. Practice writing essays, reports, and letters with a clear introduction, body, and conclusion.
Expand Vocabulary: A strong vocabulary is essential for writing. Learn synonyms and varied sentence structures to make your writing more engaging.
Proofreading: Always review and edit your writing for grammatical errors and clarity. Simple mistakes can affect your score.
Time Management: Time is limited for writing tasks in the IELTS test, so practise completing essays or reports within the given time frame. This helps improve your writing speed.
Feedback and Review: Get proper feedback on your writing from teachers, peers, or online communities. Regularly review and analyse your work to identify areas for improvement.
IELTS Exam Speaking Preparation Tips
Practice Speaking Aloud: Practice speaking in English as much as possible. Talk to yourself or find a speaking partner to communicate regularly.
Recording: Record your spoken responses during practice sessions. Listening to your own recordings can help you identify pronunciation and fluency issues.
Structured Responses: When answering speaking questions, use a structured approach: introduce the topic, present key points, and summarise with a conclusion.
Expand Topics: Practice speaking on a wide range of topics to build confidence in discussing various subjects.
Mock Interviews: Conduct mock interviews with a teacher or a language partner to simulate the speaking test environment and get feedback.
IELTS Books
Students preparing for the IELTS must refer to some of the best IELTS book and study material. Below is a list of IELTS best books by the British Council and Cambridge. 
The Official Cambridge Guide to IELTS

Cambridge IELTS 9

How to Prepare for IELTS

Official IELTS Practice Materials Volume 1 and 2
The IELTS exam pattern is the same for IELTS Academic and IELTS General Tests. The two test variations of IELTS only differ in the type of questions presented in the reading and writing sections of the test.
The IELTS exam 2023 comprises 4 sections or parameters in which a candidate's proficiency in English is evaluated:
Reading

Writing

Listening

Speaking
The reading, writing and listening sections are conducted on one day and the IELTS speaking test is conducted in a separate slot which is in a 7-day window after or before the reading-writing-listening slot.
IELTS 2023 Exam Pattern
| | | |
| --- | --- | --- |
| Section | Duration | No. of Questions |
| Reading | 60 minutes | 40 |
| Writing | 60 minutes | 2 |
| Listening | 30 minutes | 40 |
| Speaking | 11-14 minutes | 3 part conversation |

The speaking module comprises 3 parts one-on-one conversations with an IELTS exam representative and this IELTS component is scored on the basis of the candidate's oral performance in a life-like environment. Candidates are given the option to take the speaking test on any other day.
IELTS Scoring : IELTS scores range from 0 to 9, with each section (Listening, Reading, Writing, and Speaking) assigned a band score. Your overall IELTS score is the average of these four scores, rounded to the nearest half or whole band.
IELTS Test Duration: The total duration of the IELTS exam is approximately 2 hours and 45 minutes.
For the IELTS exam 2023, practice and passing practice tests are essential components of exam preparation. The Careers360 IELTS sample paper makes it simple for candidates to get free IELTS practice tests for the IELTS Academic and IELTS General Training exams. IELTS reading practice test PDF, and IELTS writing task 2 sample answers are available on the official website.
All the IELTS practice tests contain the following four modules for preparation:
IELTS Reading

IELTS Writing

IELTS Listening

IELTS Speaking
IELTS 2023 Exam Centers
State
City
Gujarat
Ahmedabad
Anand
Baroda
Mehsana
Rajkot
Surat
Vadodara
Navsari
Gandhinagar
Punjab
Amritsar
Jalandhar
Ludhiana
Moga
Patiala
Sri Muktsar Sahib
Sangrur
Raikot
Barnala
Bathinda
Faridkot
Firozpur
Gurdaspur
Hoshiarpur
Jagraon
Kapurthala
Kerala
Angamaly
Calicut
Kochi
Kottayam
Thrissur
Chengannur
Kannur
Karnataka
Bangalore
Mangalore
Madhya Pradesh
Bhopal
Odisha
Bhubaneswar
Chandigarh
Chandigarh
Tamil Nadu
Chennai
Coimbatore
Madurai
Tiruchirappalli
Delhi
New Delhi
Haryana
Gurgaon
Kurukshetra
Ambala
Uttar Pradesh
Noida
Lucknow
Goa
Goa
Assam
Guwahati
Rajasthan
Jaipur
Sri Ganganagar
Telangana
Hyderabad
West Bengal
Kolkata
Siliguri
Maharashtra
Mumbai
Navi Mumbai
Pune
Thane
Bihar
Patna
Chhattisgarh
Raipur
Jharkhand
Ranchi
Andhra Pradesh
Vijayawada
Visakhapatnam
Tirupati
Uttarakhand
Rudrapur
Dehradun
Jammu and Kashmir
Jammu
Documents Required at Exam
Current valid government issued passport
IDP releases the IELTS results in online mode at the official website, ieltsidpindia.com. For the computer-based test, IDP release IELTS exam results are generally declared within 3 to 5 days from the test date. The paper-based IDP IELTS results are released 13 days after the test. Candidates can also check their IELTS exam results from their test centers.
In order to check the IDP IELTS results in online mode, one needs to enter their name, passport or ID number and date of birth. It is important to note that, IELTS candidate will receive an email when their scores are available.
The IELTS test results are provisional till the Test Report Form (TRF) is issued. The IDP test results of IELTS in India and other countries will be available online for only 28 days after its declaration.
How is IELTS Score Calculated?
The IELTS exam score is calculated on a 1-9 point scale which is a mean of the individual sectional scores. If the average of the sectional band score in IELTS ends in 0.25 then the overall score is rounded off to the next half band. In the situation that the average of the sectional scores ends in 0.75 then the overall IELTS result is rounded off to the next full band. The IELTS test report form or TRF is valid for a period of two years. 
IELTS Band Score
| | |
| --- | --- |
| Band Score | Level of Skill |
| Band 9 | Expert |
| Band 8 | Very good |
| Band 7 | Good |
| Band 6 | Competent |
| Band 5 | Modest |
| Band 4 | Limited |
| Band 3 | Extremely Limited |
| Band 2 | Intermittent |
| Band 1 | Non-user |
| Band 0 | Did not attempt the test |
What is the IELTS Score validity?
The IELTS exam score validity is two years. In Australia, the IELTS score validity for Skilled Migration applications is three years. In Canada, USA, New Zealand, and UK the IELTS score validity is two years.
IELTS exam is graded on a scale of 1 to 9. The IELTS cut-off varies for different universities. Each college or university sets its own minimum IELTS band scores for admissions. 
IELTS Cut off for top universities 
Frequently Asked Questions (FAQs)
Question:How much is IELTS fee in India?
Answer:
The IELTS fee in India is INR 16,250. 
Question:Is getting 7 in IELTS easy?
Answer:
Getting a score of 7 in IELTS is considered a high level of proficiency. It can be challenging for many test-takers, as it represents a "good" user of the English language. Success in IELTS depends on various factors, including your current English skills, the amount of preparation you undertake, and your familiarity with the test format. Some test-takers find it relatively easier, while others may need significant preparation and practice to reach this level.
Question:What is IELTS full form?
Answer:
The IELTS form is the International English Language Testing System.
Question:How can I get my IELTS IDP result?
Answer:
To obtain your IELTS result through IDP, you can typically follow these steps, IDP will send your Test Report Form (TRF) by mail to the address you provided when registering for the IELTS test. On the other hand, you can also check your results online on the official IELTS website or the IDP IELTS portal. You will need your test date and identification number (usually your passport or identity card number) to access your results online.
Question:What is the IELTS exam for?
Answer:
The IELTS exam is designed to assess a person's English language proficiency, particularly for individuals who are not native English speakers. It is used for various purposes, such as university admissions, visa applications, and employment requirements. IELTS measures a test taker's abilities in reading, writing, listening, and speaking.
Question:Is IELTS very difficult?
Answer:
IELTS difficulty varies from person to person, largely dependent on your English proficiency and level of preparation. With adequate study and practice, many individuals can achieve their desired scores, making IELTS more manageable.
Question:Is 7.5 IELTS score easy?
Answer:
Getting a score of 7.5 on the IELTS can be challenging for many test-takers. It represents a high level of proficiency in English. The ease or difficulty of obtaining a 7.5 IELTS score depends on an individual's existing language skills, their preparation, and the specific requirements of the institution or organisation they are applying.
Question:What is the average IELTS score required by universities?
Answer:
Since the IELTS score requirement for each university is different, the average score varies from 6 to 7.5 bands.
Questions related to IELTS
Showing 437 out of 437 Questions