Description
MBA applications require mandatory as well as optional essays to be answered crisply. Top Business schools come up with innovative ways to know if the candidate fits their bill or if they fit the candidate's bill.MBA Applications of top schools include a number of essays the student has to answer. The application essays intend to know the non academic aspect of the aspirant. The essays cover the social skills of the aspirant like leadership, team spirit, diversity, ethics etc. In this E-book we bring you all the necessary information pertaining to MBA Essay questions of top business schools, tips and approaches to answering the different kinds of essays.
Student Reviews
Showing 1-1 of 1 Reviews
Yes it's very important and much useful for management students and this book provides the best services and many important information to me and I appreciate this book
...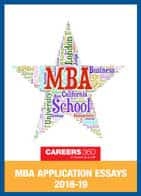 MBA Application Essays 2018-2019