Your passport to Australia
You have carefully scrutinized Australia's educational opportunities, decided on your preferred study destination in that country and successfully obtained a student visa. For many of you, your visit to Australia will mark your first visit to the Down Under. A variety of experiences await you and it's quite natural to face them with a blend of both excitement and anxiety about the unknown. The challenge is to take full advantage of the opportunities presented to you. The benefits of being part of a multicultural student population and society in Australia will give you the chance to develop your knowledge and understanding of new cultures. Your time in Australia will be both challenging and rewarding.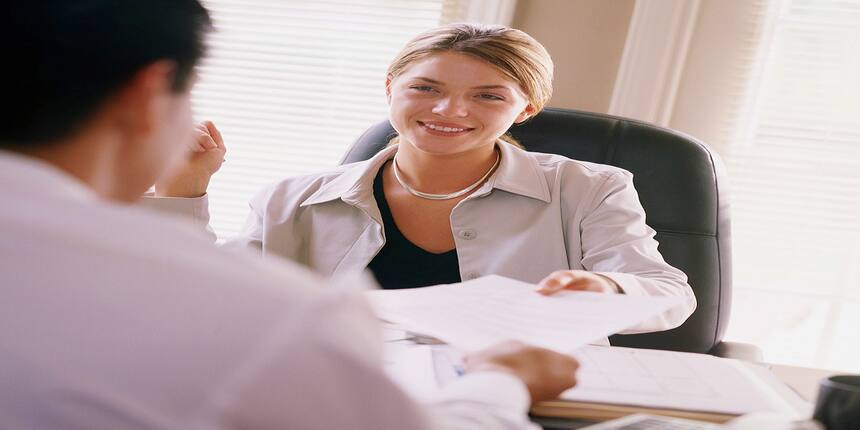 For any student, the process of successfully adapting to the rigors of a new study system in a different culture can be little difficult and can take some time. While academic success will be your main focus, you should make the most of other opportunities that will present themselves to you for your greater personal growth and success.
Before you are ready to depart, make yourself comfortable by planning your initial days there. Institutions in Australia help international students make this important transition by giving them an airport pickup, arranging for temporary accommodation and by giving them an orientation session. But before you leave, get to know Australia through the eyes of a student by seeking answers to the queries and situations you might face. Given below is a general checklist of items you should make yourself aware of.
Important documents (originals in your carry-on luggage and photocopies in your check-in luggage)
your valid passport with a valid Australian student visa;

your letter of offer from the Australian institution, your Confirmation of Enrolment (CoE), confirmation of   your airport pickup by the institution and your accommodation details;

receipts of any related payments you have made including tuition fees, health cover etc;

attested mark sheets and certificates and work experience letters;

your birth certificate, credit card, ten passport size photographs, an international driver's license; 

important telephone numbers and addresses in India and Australia; 

prescriptions to support your use of any required medications; and

health insurance details
Check-in Luggage
When packing your luggage, make sure you keep the items you might need to declare at customs easily accessible. Keep in mind that the check- in weight for economy class is usually 20 kg (check baggage allowance with your airline). Your luggage should be clearly labelled with your name, contact address and the address of your institution.

It is advisable to lock your luggage. However, if a search of your luggage is necessary due to security issues, the lock may be broken. Never agree to bring a bag or other items to Australia for someone else as it may contain something illegal and you will be held accountable for it.

Keep your passport and the Notice of Arrival or Confirmation of Enrolment from your institution with you at all times, along with your contact details of the International Office at your institution. If you are unsure of what to do at the airport, ask an official for help.

Certain things which you can and should keep in your luggage are: Required clothing and footwear.

Backpack, stationery, blanket, bedsheets, pillow cases, towels, alarm clock, etc

Electrical appliances like music system, computer etc can be carried but carry valid bills along. Australian voltage is 240Volts which is same as India but you will require a different electrical plug or socket.
How much cash should you take?
Students should not carry large amounts of cash with them. For your initial days in Australia, AUD 1,000 in cash and travellers' cheques is usually sufficient.
Arriving in Australia
Before arrival in Australia, you will be issued a Customs Declaration form on the airplane. This form requires you to declare any food items or other items prohibited from entry into Australia. If you are carrying any of the items listed on the form, you will be required to declare them and pass through the Red Channel where an Australian Customs Officer will ask to inspect your goods that you have declared. If there is nothing to declare you can pass through the Green Channel. You can import goods worth AUD 400 if you have owned and used them for less than 12 months. Anything above amount that is taxable. Please note that all luggage is x-rayed upon its arrival  so make sure that you declare any items listed on the Customs Declaration Form.
If you have booked for an airport pickup, a representative of the institution will greet you. If you have booked for a temporary accommodation, you will be taken there.

Call your family who will be eagerly waiting to hear from you. For ISD and STD calls you should use phone cards which are widely available from most shops in Australia. Inform your institution of your arrival and attend the orientation session given by your institution. Local telephone calls are charged AUD 0.25.

When you arrive at your institute, please collect your Overseas Student Health Cover (OSHC) receipt. This is required to collect your card from the local health cover office. Confirm your OSHC at the nearest Medibank Office or its customer service centre. You are covered by the health insurance from the moment you arrive in Australia.