Working part time during studies in the Netherlands

Working part time during studies in the Netherlands - Netherlands is a top study destination for a number of reasons. There has been a steady increase in the students opting to do courses in Netherlands in the past few years. There are 10 universities in the top 200 offering an array of courses which are industry friendly. A lot of courses are offered in English that makes learning Dutch for academic purpose not necessary.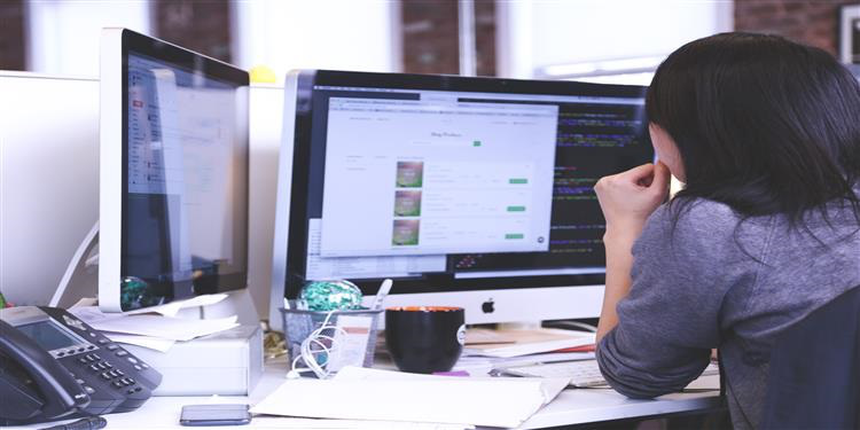 The Dutch universities are also top universities to study communication media, architecture, civil and structural engineering as well as archeology.
Netherlands is also a top destination for studying abroad as the courses are affordable. Tuition fee for students from Non EU and EEA is between € 5000 – € 8000 for undergraduate programmes and €9000 – €20000 for post graduate programmes. There are a number of scholarships to help the students with their education.
Students often engage in jobs along with their education. This helps them in a number of ways. Some students do jobs to help fund their education, while some others do jobs for extra money to enjoy. A lot of students work for the experience they can collect to help them land better jobs on completion of their course. It goes without saying that students enrolled in an English-taught programme and if they do not have know Dutch, certain jobs will be out of reach. For students who can speak a little Dutch, those which require native fluency will be out of reach. Always make sure you know about the relevant formalities and rules before you begin to look for a job.
Where to look for part time jobs
The easiest way to find a job is through an employment agency, or uitzendbureau. Some agencies specialise in jobs for students. The student affairs office at the Dutch institution where you are enrolled can provide addresses or may even have their own job agency. Of course you can also respond to advertisements or search for a job on the Internet. The following websites may be helpful: A number of sites also advertise part time jobs suitable for international students. Websites like www.undutchables.nl,  international.monsterboard.nl and a few more advertise for positions.
Work Permit Rules and formalities
A few rules and regulations need to be followed for the work opportunities. Working permit for students from different nationalities are different in Netherlands. Students from EU and Switzerland do not require any permit to work in Netherlands. Students from Croatia are required to obtain a permit till until July 1, 2018. Students from Non EU/EEA cannot work in Netherlands without
Students can not apply for work permit themselves. Employers or the employment agency or the organization applies for the work permit on the behalf of the students. Work permit issuing organization is called UWV WERKbedrijf. Dutch immigration laws have regulated the number of hours a person can work. Students are advised to limit it to 10 hours per week during a school week or full time during summer holidays (seasonal work)– June, July, August.
A copy of the residence permit for study purposes and a statement from institution currently studying confirming the student enrollment are the documents to be submitted along with the work permit application.
Application processing for work permit takes about 5 weeks.
Healthcare insurance
The Dutch public healthcare insurance, basiszorgverzekering, or 'basic care insurance' is mandatory for everyone (both residents and employment status) in Netherland. International students in Netherlands are exempt from this healthcare insurance requirement. They are free to choose any insurance including private healthcare insurance. But for students interested in engaging in part time work, have to take the Dutch public healthcare insurance irrespective of the working hours the student engages in. This is applicable to all foreigners including EU citizens.
Healthcare allowance
Dutch public healthcare insurance cost heavily on students who are in Netherlands on a budget. Students, with low income, insured through Dutch public healthcare are eligible for healthcare allowance. They can apply for allowance online and the application form can be obtained from the local tax office. Though the healthcare allowance application form is in Dutch language, a translated version, to help in filling the Dutch form (created by EP-Nuffic) can be downloaded from studyinholland.nl.
Social security
A small amount towards social security contribution will be deducted from the pay. The deductions are done to support those that provide disability pay and unemployment benefits. The social security insures the employees in the unfortunate even of work related accident. Almost one third of the gross pay may be deducted towards social security.
Income tax
Employed people are required to pay tax over their annual Dutch income. Some scholarships are also considered as income and may be taxed as income and added to the total.
Agreements with your employer
It is suggested that the prospective employees discuss all aspects of working with the employers before they begin working. This includes, salary, deductions, leaves, working hours, type of work and insurance coverage.
Following the rules
Students are suggested to follow the rules while applying for jobs. Jobs through unofficial channels may cost heavily as then the students do not have any accident cover as well as have no rights as an employee. Unofficial jobs attract heavy penalization to the employers, the students on the other hand may lose their residence permit.
Also read:
Top reasons to study in Netherlands
Erasmus + Fellowships for Higher Education
Top Scholarships to Study in Germany
Get real-time alerts on exam & colleges at your fingertips with Careers360 App!
Click Here to Install or Give a missed call on 08080944727 to get app link.
Stay tuned to https://studyabroad.careers360.com for more news and updates on Study in Netherlands