Indian students should consider future-oriented industries and skills: Director India, Enterprise Ireland
With the traditionally popular study abroad destinations becoming unaffordable, students from India and other developing countries are seeking newer quality educational destinations to pursue their study abroad dream. With its focus at flourishing as a mid priced, quality English speaking European destination and a system that is highly valued by over 1,000 MNCs who have chosen it to base their European headquarters, Ireland is one such emerging study abroad destination.Mr. Patrick O' Riordan, Enterprise Ireland - Director India/South Asia Commercial Counsellor shares his views on the current education scenario and gets candid about why study in Ireland.

In the background of the global economic slowdown have you noticed any changes in the trend or study abroad decisions of international students opting for Irish universities?
The global economic slowdown hasn't had any adverse effect on trends on decisions of international students opting to study in Ireland. The admission number has seen a substantial year on year rise. The international market for higher education is growing apace with new countries such as Brazil, with their State sponsored 'science beyond borders programme' recently adding Ireland to their preferred list of Higher Education destinations. It is important to stress that Ireland is keen to grow its global market share but doing so responsibly, with India being a priority country. Ireland's focus as a mid-priced, quality English speaking European Higher Education destination with a system that is highly valued by over 1,000 MNC's who have chosen to base their European headquarters in Ireland.

What is the nature of effect that the Irish Government Policies have on international education in Ireland universities?
In many respects Ireland has made huge advances in making the Ireland education system more open to the brightest and best young minds. We offer a guaranteed visa stay back for 1 year and the opportunity for International students to work during vacation period. The demands of our economy means that young International students with skills in the ICT, Engineering, Sciences and Finance can look forward to gaining high quality positions post graduation in an economy which is increasingly knowledge oriented.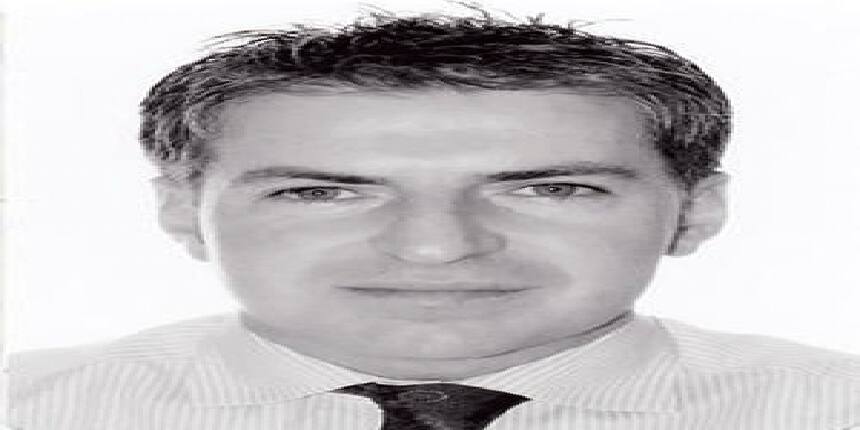 What are the major areas of focus in Ireland in the field of education and research?
The major themes in research are aligned to our economic development with internationally significant research excellence in areas such as ICT/next generation Internet technologies, Medical Devices, Bio Pharma and Food Science. We have a straightforward philosophy on research - that it must generate research and knowledge applicable and firmly focused on further developing the key industrial sectors relevant to Ireland's economic strategy. A major theme is that of translational research focused on bringing innovative research, science and technology to Industry.
Which universities and courses in Ireland are most sought after by international students?
Most universities in Ireland are ranked among the top 3% in the world and are highly ranked on their faculties also with particular areas conducting research of global top tier research. Most common courses Indian students pursue are Business/Finance, ICT, Pharma and Medtech related. Our advice to Indian students is to consider the industries and skills that will be in most demand in the future.
Do you think the choice of courses by students reflect commercialization of education. What are your views on education turning into a career ladder rather than a path leading towards knowledge?
Ireland is by tradition a land of saints and scholars and the heart of this is a gene of creativity. Our value proposition to Indian students is based around our desire, interest and need to form intelligent, rounded scholars who are not one dimensional and provide maximum benefit to quality employers. Ireland places a huge focus on education in the classroom but the larger benefits of an Education in Ireland are around the softer side of personality development and it is proven that exposure to a vibrant international student life in Ireland leads to success in the working world. In short, being well educated should mean that students are well equipped to be inquisitive and be capable of continuing on a lifelong quest for knowledge in both their professional and personal lives.
Could you share any innovative educational practice or any novel research initiative by the Ireland universities?
As an example: Some of our universities offer 4 year undergraduate programmes with year 3 of the 4 years being a highly paid for placement in some of the signature global MNC corporations. Experience has proven that by end of undergraduation in such course, high performing skilled graduates are often offered full time positions post qualification in the companies involved.
Could you throw some light on the financing and scholarship options and policies at Ireland universities?
There are a number of scholarships available for international students from a wide variety of sources such as the Government of Ireland and directly via the Irish higher education institutions. These are awarded solely at the discretion of the individual organisations that set down their own criteria for eligibility.
In this challenging economy have the universities of Ireland, with an eye on increasing their revenue stream, considering of increasing tuition fees, especially for international students?
Hard laboratory and research infrastructure has a cost in every international education destination. Ireland is no different in this respect but we are not in the business of ramping up fees unnecessarily. In fact Ireland can be described as a mid priced value EU destination. We have a fee structure which has at its heart a Diaspora strategy rather than an end result of increasing fees in mind. The Irish Government's ultimate goal is to grow its base of international students with a view to breeding a cadre of International and Irish students with the ability to do business globally, not least in major emerging economies including India.
Why study in Ireland?
Ireland has been voted as the friendliest country in the world by The Lonely Planet in 2010. It is home to more than 1000 MNCs who run their European operations from Ireland increasingly in highly sophisticated areas encompassing R & D and finance. Ireland is a mid-priced, quality English speaking European higher education destination.
The best advertising for Ireland is the strength and quality of our graduates both local and international students. Irish graduates are prized by employers the world over and our qualifications travel globally.
Could you talk on the relation of Ireland with India in the field of education and research?
We are at a relatively early stage of engagement with India but the results in the past 18 months have been quite staggering. Education in Ireland's message is really resonating with bright young Indian students. Increasingly Irish institutions are upping the ante with respect to international collaborations with Indian tertiary institutes across the areas of life sciences and ICT in particular. More than 25 institution to institution relationships exist. "Nirvana for Ireland" will result in a two way flow of international students and academics.
But, it is important to stress that Ireland is keen to grow its global market share but doing so responsibly, with India being a priority country.
How important is India for Ireland, with reference to the international student pool in universities of Ireland?
India is a very important market for Ireland and Irish Higher Education Institutes are seeking the best and brightest young minds. Ultimately study in Ireland and Irish Government strategy is about building a cadre of graduates and people who are comfortable in doing business both in Europe and in India. Indian students add vibrancy, smarts and competitiveness to Ireland's tertiary sector and that is a 'win win' outcome.  We are not in the volume business, but rather seeking to grow our numbers to circa 5,000 Indian students.  Our focus is very much on quality.
What are your views on opening of international campuses of Ireland universities in India?
Ireland's Higher Education Institutes are not at an advanced stage in establishing campuses in India but looking more at strengthening ties with India through collaborations with Indian Institutions on research, academic and student mobility.